Community Arts Program
Grants to Alabama Nonprofits, Schools, IHEs, and
Agencies for Arts Activities to Benefit Communities

Alabama State Council on the Arts

09/01/17 5:00 PM
Grants to Alabama nonprofit organizations, schools, IHEs, and government agencies for a broad range of artistic activities that will enhance the quality of life for communities throughout the State. Draft applications will be accepted for review three to four weeks prior to the deadline.

The Community Arts Program supports projects which may include, but are not limited to, community festivals, after- school programs, performances, workshops, or exhibitions. Projects that increase the capacity of an arts organization or groups of artists are also eligible for this program.

Examples of these might be developing a plan for an arts district in a community, a business and marketing workshop for artists, or funding for a position. Several project categories may be funded through the Community Arts Program.

Program Grant Components for Organizations

Operating Support:

Established Local Arts Councils and Arts Centers with a successful track record of diverse programs and services in the community and region may qualify for Operating Support. Successful applicants will have support and cooperation from local governmental entities.

Project Grants:

This is the most wide-ranging category of project funding. An applicant may submit no more than two applications per deadline. Eligible projects may involve multidisciplinary activities including:

-Festivals
-Performance series
-Arts instruction for children or adults
-Participatory arts activities such as community theater production or a community chorus
-Activities such as community planning, design projects, or other activities aimed at expanding or improving access to the arts

Consolidated Projects:

An organization may request funding for several distinct, but related projects consolidated into a single application. For example, an organization might request funding for an after- school arts program and a community festival that features student work done in the program.

Administrative Projects:

Organizations may request administrative support to add a full or part-time staff person. A successful application will demonstrate that adding or retaining the position will lead to organizational growth and enhancement of program quality.

Presenting Grants:

These are applications to present a performing artist or group in a community setting. Presenting grants pay half the artists' fee and must be matched entirely with cash. Applications presenting more than one performer or group in a grant period may combine those requests in a consolidated application, but the request is still for half of each performer's fee. Performers must be based outside the county where the applicant is located. Signed contracts from each performer to be presented must be included with the application.

Technical Assistance Grants:

Organizations and individual artists may receive funding for special, one-time needs such as purchasing materials for a small-scale project, attending a conference, or bringing in a consultant. Requests must not relate to any program or project already funded or applied for in another component and must not be eligible and appropriate for funding under any other component.

-Project Grants: $1,000 - $10,000

-Consolidated Projects: $1,000 - $15,000

-Administrative Projects: $1,000 - $10,000

-Technical Assistance: These grant awards generally do not exceed $1,000; the minimum award is $250.

If submitting by the June 1st deadline, projects must occur between October 1, 2017 and September 30, 2018.

An organization is eligible to apply for funding support of arts activities taking place in Alabama if the organization is legally domiciled in Alabama and meets either of the following qualifications:

-The organization is nonprofit with a determination letter from the Internal Revenue Service declaring the organization exempt from federal income tax under Section 501(c)(3) of the Internal Revenue Code.

-The organization is a public or private educational institution (such as an elementary or secondary school), a school board, a local or county government agency or a college or university. Private educational institutions must be nonprofit and meet the tax-exempt requirements described above.

To be eligible for Operating Support, an organization must meet all these requirements:

-They must be incorporated and recognized as having non-profit tax exempt status by the Internal Revenue Service for at least three years prior to application, or have been an agency of a city or county government for that length of time

-Must have an actual three-year average cash income of at least $600,000

-Must have a full-time administrative staff responsible for the overall functions of the organization

-Must have an annual audit conducted by an independent Certified Public Accountant

Exceptions:

Colleges and universities are eligible only for activities that clearly serve the needs of the general public and communities. Indirect costs involving the administration of the institution cannot be included. Activities producing academic credit (except internships) or those oriented primarily to students and the academic community are not eligible.

Private nonprofit organizations which are requesting funds directly from the legislature for arts programing for the com- ing year are not eligible to apply under any program in these guidelines.

In instances where an organization receives other state money for any purpose covered by the support programs in these guidelines - whether directly from the legislature or through another fiscal agent - the Council will consider such state support when evaluating applications and awarding grants.

The Alabama State Council on the Arts does not fund:
-Projects not available to the general public
-Activities and performances planned solely for fundraising purposes
-Food, beverages or other refreshments
-Interest on loans, fines, penalties, and/or litigation costs
-Expenses incurred prior to October 1or after September 30 of the current grant year
-Investments of any kind
-Church projects which have sectarian or faith-based objectives; however, nonprofit religious groups may apply for community arts activities and programming where artistic expressions are the primary focus
-Indirect costs

Deadlines:
-June 1 for projects which will occur between October 1 and September 30.
-September 1 for projects which will occur between January 1 and September.

Operating Support Grant applications are accepted for the June 1 deadline only. NOTE: New operating support applicants must submit a one-year notification (in writing) of intent to apply.

For a Technical Assistance Grant, call program staff for availability.

All applications are due by 5:00 PM on the deadline date. If the deadline date falls on a weekend or state holiday the application is due by 5:00 PM the next business day. Applicants are strongly encouraged to submit applications by 4:45 PM on the deadline date to be sure it is transmitted before 5:00 PM.

Applications go through an extensive review process. It takes approximately three months between the time an application is received by the Council and the time the applicant is notified of final action.

With the exception of Artist Fellowships, Folk Arts Apprenticeships and AIE Enhancement, grant requests to the Council must be matched dollar-for-dollar in cash or a combination of cash and in-kind support. Presenting grants must be matched dollar-for-dollar in cash. In order to count as matching funds, cash or in-kind contributions must be used to accomplish the programming objectives outlined in the application during the specified grant period. In-kind contributions may include donated services, space, or materials essential to the completion of the arts project.

Applicants are strongly encouraged to contact the Council office and communicate with a program manager. It is advisable to begin communication with a staff member well before the deadline date.

Organizations or individuals who are applying to the Council for the first time are encouraged to submit a draft version of their application to be reviewed by a program manager. Draft applications should be submitted for review no later than three to four weeks prior to the deadline date.

All applications, with the exception of Folklife Apprenticeships and Technical Assistance requests, must be submitted electronically via eGRANT.

Submission of the electronic form is the first part of a two-part application process. The second part is the mailing of the certification page with original signatures and the required supplemental materials.

After submitting the electronic form, mail the certification/ signature page with original signatures and the required supplemental materials. This material is due in the Council's office within three days after the electronic application is submitted.

How to Apply:
http://www.arts.state.al.us/grants/howtoapply.aspx

Grant Application Process:
http://www.arts.state.al.us/Grants/grant_app_process.aspx

FAQ:
http://www.arts.state.al.us/grants/FAQ.aspx

Operating Support:
http://www.arts.state.al.us/programs/community_arts/operate_support.aspx

Projects:
http://www.arts.state.al.us/programs/community_arts/project.aspx

Consolidated Projects:
http://www.arts.state.al.us/programs/community_arts/consolidate_project.aspx

Administrative Projects:
http://www.arts.state.al.us/programs/community_arts/adminstrative_project.aspx

Presenting:
http://www.arts.state.al.us/programs/community_arts/present_grant.aspx

Technical Assistance:
http://www.arts.state.al.us/programs/community_arts/tech_assist_grant.aspx

Before starting your grant application, please review the funding source's website listed below for updates/changes/addendums/conferences/LOIs.
Apply online through eGRANT:
http://www.arts.state.al.us/grants/egrant.aspx

Kay Jacoby
334-242-4076 Ext. 222
kay.jacoby@arts.alabama.gov

Alabama State Council on the Arts
201 Monroe Street, Suite 110
Montgomery, AL 36104-3721

USA: Alabama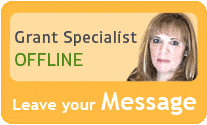 Our team of researchers and grant specialists review hundreds of funding resources daily to make sure GrantWatch.com provides members with the most up-to-date grants.
We have grants for: