Arts in Education Program
Grants to Alabama Nonprofits, Schools, IHEs, and
Agencies for Arts Programming in PreK-12 Schools

Alabama State Council on the Arts

09/01/17 5:00 PM
Grants to Alabama nonprofit organizations, schools, IHEs, and government agencies to bring arts experiences to PreK-12 schools. Applicants are strongly encouraged to contact program staff prior to applying. Draft applications will be accepted for review three to four weeks prior to the deadline.

This program seeks to incorporate the arts as an essential component of the educational experience of all students in pre-school through 12th grade. Opportunities are offered through grants, initiatives, professional development, statewide convening and consulting services.

Through the grant components of this program, funding is available for projects that take place in schools as part of the regular curriculum and advance the role of the arts as essential to student learning. Projects tied to the curriculum may include classes, workshops, consultants, guest artists, performances, exhibits, professional development, residencies and activities designed to increase the quality of arts in our schools. Smaller grants are provided for arts exposure and arts enrichment activities, such as performances, field trips, or professional development workshops.

Program Grant Components:

1. Curriculum-Based Project Grants:

This AIE Program component provides support for specific projects that advance the goal of the arts as an essential component of the PreK-12 curriculum. Projects must seek to establish, expand or advance arts education as defined by the Alabama State Department of Education in Alabama Course of Study: Arts Education.

Under the Curriculum-Based Project component, projects may include classes, workshops, consultants, guest artists, performances, exhibits, professional development, residencies and activities designed to advance the quality of arts curriculum in PreK-12 schools. Grant funds must be used for projects that promote learning in and through the arts, including comprehensive sequential arts instruction and/or arts integration.

Grant funds may be used for consumable materials only if they relate to the implementation of a specific project. Funds may not be requested for administration, materials or supplies not specific to the proposed project. Applicants may receive funding for the same project no more than three times within a five-year period.

2. AIE Enhancement Grants:

This AIE Program component provides small grants for schools and/or organizations engaging in arts exposure and arts enrichment activities, such as performances, field trips, or professional development workshops.

Under the AIE Enhancement component, funds may be used for transportation, tickets, presenter fees, workshop fees, and other direct costs related to the enhancement activities. Support may also be requested for emerging projects that are not yet fully developed into curriculum-based activities. Emerging projects will be eligible for no more than two years of funding under this program.

The following special programs and initiatives are included under the AIE Program. They are listed below:

-AlabamaTouringArtistProgram (School Performances)
-Arts in Schools Initiative (Black Belt Schools AIE Support)
-CollaboratingArtistProgram (Artist Residencies)
-PoetryOutLoud (Poetry Recitation for High School Students)
-Visual Arts Achievement Program (Visual Arts Student Exhibition and Scholarship program)

-Curriculum-Based Project Grants: $1,000 - $10,000
-AIE Enhancement Grants: $1,000 - $3,000

Arts in Education applicants may be individual schools, school systems or nonprofit organizations, and may apply independently or as a collaboration/partnership.

An organization is eligible to apply for funding support of arts activities taking place in Alabama if the organization is legally domiciled in Alabama and meets either of the following qualifications:

-The organization is nonprofit with a determination letter from the Internal Revenue Service declaring the organization exempt from federal income tax under Section 501(c)(3) of the Internal Revenue Code.

-The organization is a public or private educational institution (such as an elementary or secondary school), a school board, a local or county government agency or a college or university. Private educational institutions must be nonprofit and meet the tax-exempt requirements described above.

Exceptions:

Colleges and universities are eligible only for activities that clearly serve the needs of the general public and communities. Indirect costs involving the administration of the institution cannot be included. Activities producing academic credit (except internships) or those oriented primarily to students and the academic community are not eligible.

Private nonprofit organizations which are requesting funds directly from the legislature for arts programing for the com- ing year are not eligible to apply under any program in these guidelines.

In instances where an organization receives other state money for any purpose covered by the support programs in these guidelines - whether directly from the legislature or through another fiscal agent - the Council will consider such state support when evaluating applications and awarding grants.

The Alabama State Council on the Arts does not fund:

-Projects not available to the general public
-Activities and performances planned solely for fundraising purposes
-Food, beverages or other refreshments
-Interest on loans, fines, penalties, and/or litigation costs
-Expenses incurred prior to October 1or after September 30 of the current grant year
-Investments of any kind
-Church projects which have sectarian or faith-based objectives; however, nonprofit religious groups may apply for community arts activities and programming where artistic expressions are the primary focus
-Indirect costs

Deadlines:
-June 1 for school year projects.
-September 1 for projects which will occur between January 1 and September 30.

Please note that the June and September 1 deadlines apply only to the Curriculum-Based Project Grants and AIE Enhancement Grants program components.

All applications are due by 5:00 PM on the deadline date. If the deadline date falls on a weekend or state holiday the application is due by 5:00 PM the next business day. Applicants are strongly encouraged to submit applications by 4:45 PM on the deadline date to be sure it is transmitted before 5:00 PM.

Applications go through an extensive review process. It takes approximately three months between the time an application is received by the Council and the time the applicant is notified of the final action.

Curriculum-Based Project grants must be matched dollar-for-dollar in cash, or a combination of cash and in-kind support. There is no limit on how much may be requested. However, grant amounts rarely exceed $10,000.

AIE Enhancement grants must be matched dollar for dollar in cash. Schools with over 40% students living under the poverty level may request enhancement grants with reduced or no matching requirement. Organizations partnering with schools are not eligible for a reduced matching requirement.

Applicants are strongly encouraged to contact the Council office and communicate with the program manager, Diana F. Green. It is advisable to begin communication with a staff member well before the deadline date.

Organizations or individuals who are applying to the Council for the first time are encouraged to submit a draft version of their application to be reviewed by a program manager. Draft applications should be submitted for review no later than three to four weeks prior to the deadline date.

How to Apply:
http://www.arts.state.al.us/grants/howtoapply.aspx

Grant Application Process:
http://www.arts.state.al.us/Grants/grant_app_process.aspx

FAQ:
http://www.arts.state.al.us/grants/FAQ.aspx

Curriculum-Based Project Grants:
http://www.arts.state.al.us/programs/AIE/curriculum_grant.aspx

AIE Enhancement Grants:
http://www.arts.state.al.us/programs/AIE/AIE_enhancement.aspx

Applicants are advised to refer to the guidelines, deadlines, and application instructions for the following Special Programs & Initiatives:

Alabama Touring Artist Program (School Performances):
http://www.arts.state.al.us/programs/AIE/ATAP.aspx

Arts in Schools (Black Belt School Systems):
http://www.arts.state.al.us/programs/AIE/artinschools.aspx

Collaborating Artist Program (Artist Residencies):
http://www.arts.state.al.us/programs/AIE/CAP.aspx

Poetry Out Loud (Poetry Recitation for High School Students):
http://www.arts.state.al.us/programs/AIE/POL.aspx

Visual Arts Achievement Program (Student Awards):
http://www.arts.state.al.us/programs/AIE/VAAP.aspx

Before starting your grant application, please review the funding source's website listed below for updates/changes/addendums/conferences/LOIs.
Apply online through eGRANT:
http://www.arts.state.al.us/grants/egrant.aspx

For questions related to Arts in Education, please contact:

Diana F. Green, Arts in Education Program Manager
diana.green@arts.alabama.gov

Vinnie Watson, Program Assistant
334-242-4076 Ext. 241
vinnie.watson@arts.alabama.gov

Alabama State Council on the Arts
201 Monroe Street, Suite 110
Montgomery, AL 36104-3721

USA: Alabama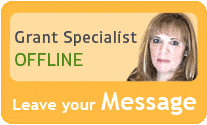 Our team of researchers and grant specialists review hundreds of funding resources daily to make sure GrantWatch.com provides members with the most up-to-date grants.
We have grants for: