Climate Smart Communities Grant Program
Grants to New York Local Governments
for Efforts to Mitigate Climate Change

New York State Department of Environmental Conservation (NYSDEC)

07/28/17 4:00 PM
Grants starting at $10,000 to New York cities, counties, villages, towns, and boroughs for projects to address climate change mitigation. Pre-application workshops will be held throughout the state during May and June. Funding is designated for assessment, inventory, and implementation projects will advance efforts to address climate change.

Priorities for the 2017 round include specific adaptation actions that reduce flood risk and increase preparedness for future extreme weather conditions, specific mitigation activities related to transportation and reduction of food waste, and specific Climate Smart Communities certification actions that advance municipal ability in the future to implement adaptation and mitigation projects in the identified implementation categories.

Eligible Activities:

Both implementation and certification (planning) projects will be considered, as follows:

1. Implementation Projects

Implementation projects must advance specific climate adaptation and greenhouse gas (GHG) mitigation activities in one of the categories described under a. and b. below.

No more than 50% of the total available funds for implementation projects will be awarded to cities or towns with a population greater than 100,000 or to any single municipality.

a. Adaptation Categories:

Eligible projects in the adaptation categories will be evaluated based on their potential to provide a meaningful response at the municipal level to anticipated future conditions as a result of climate change. You will be scored based on the anticipated future effectiveness of your response to projected climate conditions. Please review the evaluation criteria and scoring for implementation projects.

1) Reduction of future flood risks - Based on assessment of projected future conditions, the implementation of projects necessary to reduce future flood risks as a result of climate change, including but not limited to the following:

-Increasing or preserving natural resiliency: Based on assessment of projected future conditions, the construction of living shorelines and other nature-based landscape features for the purpose of decreasing vulnerability to the impacts of climate change, and/or to improve or facilitate conservation, management and/or restoration of natural floodplain areas and/or tidal marsh systems that will need to migrate as sea level rises.

-Relocation or retrofit of critical facilities or infrastructure: Based on assessment of projected future conditions, the strategic relocation of climate-vulnerable critical municipal facilities or infrastructure, and/or the retrofit of critical facilities or infrastructure, for the purpose of reducing future climate risks.

-Replacing or right-sizing flow barriers: Based on assessment of projected future conditions, right-sizing bridges or culverts or improving flow barriers for the purpose of facilitating emergency response or protecting population centers, critical facilities and/or infrastructure, and/or natural resources.

2) Extreme event preparation - Based on assessment of projected future conditions, the implementation of projects or programs to address extreme weather events and conditions, including but not limited to the following:

-Establishment of cooling centers, construction of permanent shade structures and implementation of other cooling features or programs.

-Establishment of emergency warning systems or implementation of emergency preparedness and/or response programs that leverage social resilience networks.

b. Mitigation Categories:

Eligible projects in the mitigation categories will be evaluated based on their potential to provide a meaningful reduction in GHG emissions at the municipal level. You will be scored based on the greenhouse gas emission reduction potential of your project. Please review the evaluation criteria and scoring for implementation projects.

1) Reduction of Vehicle Miles Travelled (VMT) - The implementation of projects or programs that reduce VMT including but not limited to the following:

-Construction of on-road or off-road facilities for non-motorized forms of transportation that connect municipal activity and population centers for the purpose of facilitating access to daily needs (i.e., non-recreational uses)

-Implementation of transit improvements that have the potential to substantially increase ridership.

-Implementation of projects or programs to reduce distances commuted in individual gas-powered vehicles, such as densification or smart growth strategies that specifically target VMT.

2) Reduction of Food Scraps Disposed - The implementation of projects or programs to increase food donation and food scraps recycling for the purpose of diverting food waste from landfills where it will produce methane, including but not limited to the following:

-Establishment or expansion of food donation programs including purchase and installation of cooling or storage equipment for food (see #4 below regarding used equipment).

-Purchase and use of vehicles and/or other equipment or infrastructure to provide sustainable, long-term support for food recovery, distribution, and access.

-Construction or installation of equipment to facilitate acceptance of food waste that cannot otherwise be donated at existing anaerobic digesters at wastewater treatment facilities.

3) Enhanced Landfill Gas Capture - The implementation of projects to reduce methane leakage at landfills including but not limited to the following:

-Installation of new methane capture systems or switching from passive to active capture.

-Installation of methane leak detection equipment and programs to improve monitoring as part of a greenhouse gas mitigation plan.

4) Reduction of Refrigerant Leakage - The implementation of projects that reduce emissions of hydrofluorocarbons (HFCs) from refrigeration and A/C equipment currently in operation, and transition New York to non-HFC alternatives including but not limited to the following:

-Replacement or retrofit of refrigeration, chillers, or air-conditioning equipment (e.g., food storage, ice rinks) to use alternative refrigerants.

-Installation of refrigerant leakage monitoring equipment, and establishing a monitoring and repair plan.

-Establishment of enhanced disposal programs to recover and recycle refrigerants or properly dispose of equipment so that leakage is minimized.

-Adoption of codes or standards to enable the use of alternative refrigerants.

2. Certification Projects

Certification projects will encompass assessment, inventory and planning work necessary to advance one or more of the Climate Smart Communities certification actions identified (numbers in parentheses) for each category of actions below.

No more than 50% of the total available funds for certification projects will be awarded to cities or towns with a population greater than 100,000 or to any single municipality.

You will be scored based on the anticipated effectiveness of your strategy to address future climate conditions and/or your planning and assessments supporting greenhouse gas reduction. Please review the evaluation criteria and scoring for certification projects.

a. Climate Smart Adaptation Strategies
-Conduct a vulnerability assessment
-Review existing community plans and projects to identify climate adaptation strategies and policies or projects that may decrease vulnerability
-Develop climate adaptation strategies
-Update the multi-hazard mitigation plan to address changing conditions and identify specific strategies to reduce vulnerability to natural hazards
-Develop strategies to address extreme heat, including a heat emergency plan, shade structures and features in public spaces, and cooling centers
-Develop strategies to address flooding, including assessment to identify flooding and water quality priorities, and identification of opportunities for reconnection of floodplains and buffers in riparian areas or for strategic relocation of uses that are not water dependent from flood prone areas.

b. Climate Smart Land Use Planning
-Develop and adopt a comprehensive plan with sustainability elements and/or incorporate smart growth principles into land-use policies and regulations.
-Create resource-efficient site design guidelines.
-Develop a natural resource inventory.

c. ClimateSmartTransportationStrategies
-Develop a plan to right-size the local government fleet.
-Develop strategies that support bicycling and walking.
-Develop strategies that increase public transit ridership and alternative transport modes.

d. Climate Smart Organic Waste Management Strategies (CSC Certification Action #)
-Develop and adopt a waste management strategy for government hosted and permitted events.
-Develop a plan to provide organic waste collection and composting in local government buildings.
-Conduct a local government waste audit and track diversion rate over time.
-Develop a plan to set up and manage a resource recovery center.
-Develop a strategy for food waste reduction and recycling in commercial entities.
-Develop a plan to provide compost bins to residents (for sale or free).
-Plan for and create an organics or yard waste collection program.

Eligible budget items include:
-Personal services (salary and fringe)
-Non-personal services (contractual)
-In-kind services directly related to the project
-Supplies and materials
-Equipment
-Project-related travel

$10,000,000

Implementation Projects:
-Minimum award: $10,000
-Maximum award: $2,000,000
-Design & engineering: up to a maximum of 15% of the grant request

Certification Projects:
-Minimum award: $10,000
-Maximum award: $100,000

Counties, cities, towns, villages and boroughs of the State of New York are eligible for funding.

Partnership projects are encouraged, but only one eligible, designated lead applicant can submit the application for grant funding. The lead applicant must assume the responsibility for the project application, performance of work consistent with this RFA, and compliance with the State of New York Master Contract for Grants. Letters or other written agreements substantiating the collaboration of each partner are required at the time of application.

Ineligible budget items include:

-Costs for purchase of zero-emission vehicles (ZEV) and/or installation of electric vehicle service equipment (EVSE) or other charging or re-fueling infrastructure;

-Indirect or overhead costs of the municipality, such as rent, telephone service, general administrative support, general-use computers, office equipment, general office supplies, general operations costs, membership fees, or subscription costs.

-Salaries and other expenses of elected officials, whether incurred for purposes of project direction, execution, or legislation;

-Fund raising expenses;

-Taxes, insurance, fines, deficit funding, bond interest and associated fees;

-Contingency costs; and

-Federal and other New York State funds.

Pre-application workshops will be held around the State. All those who would like to have the application process explained or have process-related and/or grant-related questions are encouraged to attend.

The workshop schedule along with additional information and RSVP is available here:
https://regionalcouncils.ny.gov/genericcfa/2017-cfa-workshops

The Climate Smart Communities grant program provides 50/50 matching grants to counties (and NYC boroughs), cities, towns and villages of the State of New York for eligible climate adaptation and mitigation projects.

A municipal resolution from the lead applicant authorizing application submission and documenting the availability of local match in the event of grant award must be submitted at the time of application.

In 2017, $9.5 million is available for implementation projects related to flood risk reduction, extreme event preparation, reduction of vehicle miles travelled (VMT), reduction of food waste, reduction of landfill methane leakage, and reduction of hydrofluorocarbons emissions from refrigeration and other air conditioning equipment.

In addition, $500,000 is available for certification projects that advance adaptation, land use, transportation, and organic waste management planning, inventory and assessment actions aligned with Climate Smart Communities Certification requirements.

The CFA will open to applicants on Monday, May 1, and the deadline for applications is Friday, July 28, 2017 at 4:00 PM. Applications submitted after the deadline will not be accepted.

Before starting your grant application, please review the funding source's website listed below for updates/changes/addendums/conferences/LOIs.
Round two of this grant program is being offered through the 2017 Consolidated Funding Application (CFA):
https://apps.cio.ny.gov/apps/cfa/

Office of Climate Change
New York State Department of Environmental Conservation
Office of Climate Change
625 Broadway
Albany, NY 12233

518-402-8448
climatechange@dec.ny.gov

USA: New York City; New York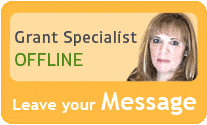 Our team of researchers and grant specialists review hundreds of funding resources daily to make sure GrantWatch.com provides members with the most up-to-date grants.
We have grants for: