Washington Stories Fund Grants
Grant to a Washington Nonprofit or Agency
for a Humanities Project on a Minority Group
Agency Type:
Foundation / Corporation

Humanities Washington

06/09/17

07/21/17
Grant of $5,000 to a Washington nonprofit organization or public agency for a humanities project that highlights the cultural contributions of a minority or non-mainstream group. LOIs are due June 9. Staff consultations are available up to four weeks prior to the deadline. The purpose of this program is to document and disseminate to the broader community lesser-known groups and people.

Goals:

-Elevate the stories of people or groups who fall outside of the mainstream because of their culture, gender, immigration status, country of origin, age, or other unique characteristics
-Enhance the public's awareness of new and unique perspectives and cultures
-Cast constructive new light on current issues, nurture compassion, and prompt action

Project Scholar:

Those seeking funds must involve a project scholar in their work. Project scholars strengthen a project by providing a broad perspective as well as in-depth knowledge in a particular field of study. He or she may be an academic such as a college or university professor, researcher or graduate student with advanced degrees in one or more of the humanities disciplines.

He or she could also be a person not affiliated with an academic institution but actively engaged in the study of the humanities with a public record of humanities scholarship, including individuals who are considered community scholars or culture bearers (tribal or neighborhood elders, storytellers or practitioners of traditional cultural forms).

To qualify as a project scholar, an individual must be appropriately educated and recognized by fellow scholars as an authority in his or her humanities field(s).

A project scholar can play many roles, including but not limited to:

-Consultant on humanities content with applicant organizations, developing and shaping ideas into a humanities project.
-Evaluator or adviser during project development that reviews materials.
-Researcher or writer of interpretive materials that accompany a public program.
-Lecturer, presenter, panelist, or moderator appearing in a public program.

Eligible expenses include:

-Salaries and benefits: Salaries and benefits should be appropriate to the project activities proposed and to the time spent (for example, a percentage of salary based on time spent on specific project). Humanities Washington may pay benefits if they are specifically indicated in the budget.

-Fees and honoraria: Consultant fees and honoraria paid to the project scholar, advisers, speakers, panelists, and other consultants should be appropriate to the project activities proposed and to the time spent.

-Travel: Humanities Washington grant funds may be used to pay airfare, hotel, meals, mileage, and per diem at any standard rate as long as the rates do not exceed current federal rates for the local area. Humanities Washington may not pay for food except as a necessary expense for staff or project consultants on travel status.

-Venue and equipment rental: Humanities Washington may pay for rental of equipment, but will not pay for its purchase. Costs of renting space for project activities are allowable.

-Supplies: Humanities Washington may pay for consumable supplies directly related to project activities.

-Postage: Mailing costs for brochures, invitations or other large items may be included. Applicants are encouraged to take advantage of bulk-mail postal rates whenever possible.

-Publicity: Costs of printing flyers, brochures, and other publicity materials specific to the project may be included.

-Project overhead: Up to ten percent of the total requested funding may be applied to overhead program costs.

One grant will be awarded.

Award amounts range up to $5,000.

Funded grant activity can begin on October 15.

Any nonprofit organization or public agency is eligible to apply for a Washington Stories Fund Grant. While applicants do not need to be incorporated or have tax-exempt status, they must be organized for nonprofit purposes and funded activities must clearly serve a Washington state audience.

In addition, organizations that have previously received Humanities Washington funding must submit a final report before applying again with a new project.

Individuals are not eligible to receive Humanities Washington grants.

Ineligible expenses include:
-Research and development of humanities resource materials.
-Print publications.
-CD-ROMs and DVDs.
-Academic or professional conferences. Humanities Washington will consider grant requests for public programs associated with an academic or professional conference only if the majority of the audience for the public program will be comprised of the general public, not conference attendees.
-Fellowships, scholarships or prizes.
-Regular course offerings. Courses which offer academic credit or which provide professional development or skills-based training are not eligible for funding.
-"How To" workshops and training programs.
-Travel to professional meetings or conference registration fees.
-Construction, preservation, or renovation projects.
-Purchase of equipment.
-Management and cataloging of museum or archival holdings.
-Museum, historical society, or library acquisitions.
-Programs not open to the public, with the exception of school programs.
-Lobbying and fundraising activities.

Humanities Washington funds may pay for no more than 50 percent of the total project cost.

Humanities Washington staff is available to consult with applicants on draft proposals by telephone or in person by appointment prior to any application deadline (a minimum of four weeks before the deadline is advised). The Funding Source strongly recommend that you review these guidelines before starting your application and/or contacting staff. Calls and emails are returned to applicants in the order they are received in our office. The Funding Source will contact all applicants who submit a Letter of Interest to discuss the proposed project

Timeline:

-Letter of intent due: June 9
-Full applications due: July 21
-Grant applicants notified of funding decisions: Mid-September
-Funded grant activity can begin starting: October 15

Staff will contact all applicants who submit a Letter of Interest to discuss the proposed project.

Before starting your grant application, please review the funding source's website listed below for updates/changes/addendums/conferences/LOIs.
Apply Online:
https://www.grantinterface.com/common/logOn.aspx?eqs=B9OfTluxi4kDySSdSVliJcAhIknzMKR10

Ellen Terry, Program Director
(206) 682-1770 x101
ellen@humanities.org

Humanities Washington
130 Nickerson Street, Suite 304
Seattle, WA 98109

USA: Washington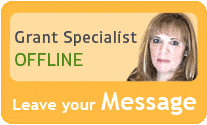 Our team of researchers and grant specialists review hundreds of funding resources daily to make sure GrantWatch.com provides members with the most up-to-date grants.
We have grants for: