Stars in Reproductive, Maternal, Newborn and Child Health (RMNCH)
Grants to Canada and International Nonprofits and For-Profits
to Improve Maternal, Newborn, and Reproductive Health
Agency Type:
Foundation / Corporation

Grand Challenges Canada

08/03/17 3:00 PM ET
Grants to Canada and International nonprofits and for-profits to improve maternal, reproductive, child, and newborn health in eligible low- and middle-income countries (LMICs) throughout the world. Qualifying activities will address inequalities and catalyze scale, sustainability, and impact. This program has a determined focus on results, and on saving and improving lives.

Grand Challenges Canada seeks bold ideas that can easily be implemented in LMICs that focus on RMNCH, including those that will yield positive early childhood experiences that contribute to the health and well-being of all children around the world. These bold ideas could originate from nonprofit organizations and for-profit organizations, as well as other recognized institutions. Social enterprises are encouraged to apply.

Proposed innovations must be bold, innovative, transformational and "outside-the-box," and must have the potential to make a substantial, equitable impact on reproductive, maternal, newborn and child health. The innovations are expected to improve reproductive, maternal, newborn and child health through one or more of the following pathways:

-Improve the use of essential health and development services, including sexual and reproductive health services
-Prevent, manage and treat communicable and non-communicable diseases
-Improve the use of early childhood development services.

The proposed innovations are expected to:

-Have a strong likelihood of achieving substantial and measurable health gains in poor and vulnerable populations, including but not limited to fragile and conflict- affected settings
-Maximize delivery, uptake, acceptability, sustainability, and impact by integrating scientific/technological, social and business innovation.
-Demonstrate where possible, alignment with relevant domestic country laws, regulations, national plans and interest of relevant institutions and organizations to the development, delivery, and uptake of the innovation (i.e., local health systems).

Desirable attributes include:

Approaches that can be used effectively with minimum maintenance and training to improve RMNCH in communities with no or only basic healthcare infrastructure/personnel:

-Solutions appropriate for settings with limited infrastructure (e.g., lack of electricity or clean water, etc.)
-Solutions that address the impact of gender and other inequalities on RMNCH
-Approaches that are highly affordable and easily accessible to poor and vulnerable women, adolescent girls and children
-Approaches that reflect an understanding of the target user market and address the needs of this user uptake in poor countries that will lead to sustainable social enterprises
-Projects that shed light on the potential for long-term financial and operational sustainability – relevant testing could include assessing user demand, willingness to pay, correct usage of products and services, viability of distribution channels, or documenting social outcomes and real world costs to implement the innovation.

Of particular interest to Grand Challenges Canada are ideas that:

1. Increase RMNCH in fragile settings, including in populations living in humanitarian crises, especially those beyond the reach of governments, and internally displaced and refugee populations living outside formal camp settings, focusing on innovations that:

-Overcome the chronic challenges of extreme poverty, weak infrastructure, and poor or absent governance structures that leave citizens without adequate care and vulnerable to further shocks
-Protect against gender-based or sexual violence in humanitarian settings
-Overcome challenges of access by service providers to populations in fragile settings
-Enhance monitoring and evaluation of health outcomes in humanitarian settings
-Are from countries hosting the largest numbers of refugees, e.g., Turkey,
Pakistan, Lebanon, Iran, Ethiopia or Jordan.

2. Improve the sexual and reproductive health and rights of women and girls, including innovations that:

-Improve health-seeking behavior, and access to and use of, family planning services and sexuality education
-Empower women and adolescent girls who would want to delay or prevent pregnancy, but are faced with stigma, restrictive laws, and/or a lack of access to or control over resources to have their reproductive health needs met, including but not limited to approaches involving engagement of men
-Aim to facilitate women and girls' empowerment by involving women and girls themselves in decision-making that safeguards their health and determines their futures
-Seek to address inequality, gender-based violence, women's lack of power in household decision-making as well as in early and forced marriage
-Improve the collection and visibility of disaggregated data around access and use of family planning services
-Target local sociocultural barriers
-Are social enterprises

Target Beneficiaries: Innovations must benefit women and adolescent girls, newborns and/or children under five years old who are among the poorest of the poor in eligible low- and middle-income countries.

Assuming a sufficient number of proposals of merit are received, RMNCH aims to award approximately 70 seed grants in this round.

Successful proposals will be awarded seed grants of up to $100,000.

Successful proposals will be awarded for up to 12-18 months to develop and validate the proposed innovation.

All successful applicants must take up the grant no later than six (6) months after the receipt of a signed grant agreement from Grand Challenges Canada. Any deferral beyond this period may result in the forfeiture of the award.

All successful applicants must complete their project within 18 months. No-cost extensions will not be provided and exceptions are at Grand Challenges Canada's sole discretion.

Eligible applicants include social enterprises and other recognized institutions (e.g., nonprofit organizations and for-profit companies) that are formed in an eligible jurisdiction, as set out below, that can successfully execute the activities in their respective technical area, and are capable of receiving and administering grant funding.

ONLY applicants from the following list of countries and Canada are eligible to apply to this RFP. For the purposes of determining eligibility, Grand Challenges Canada may consider both the applicant's home jurisdiction and any other jurisdiction within which project activities will be implemented.

This list is subject to revision by Grand Challenges Canada without notice. Notwithstanding inclusion below, all eligible jurisdictions remain subject to approval by Grand Challenges Canada on the basis of compliance with all relevant Canadian and international laws and policies. Whenever possible, Grand Challenges Canada will provide reasonable notice of a determination of ineligibility for applicants located within jurisdictions listed below.

Upper Middle Income Countries and Territories (per capita GNI $3,976 - $12,275 in 2010): Albania, Algeria, Anguilla, Antigua and Barbuda, Argentina, Azerbaijan, Belarus, Bosnia and Herzegovina, Botswana, Brazil, Chile, China, Colombia, Cook Islands, Costa Rica, Cuba, Dominica, Dominican Republic, Ecuador, Former Yugoslav Republic of Macedonia, Gabon, Grenada, Iran, Jamaica, Jordan, Kazakhstan, Lebanon, Libya, Malaysia, Maldives, Mauritius, Mexico, Montenegro, Montserrat, Namibia Nauru, Niue, Palau Panama, Peru, Serbia Seychelles, South Africa, St. Helena, St. Kitts-Nevis, St. Lucia, St. Vincent and Grenadines, Suriname, Thailand, Tunisia, Turkey, Uruguay, Venezuela, and Wallis and Futuna.

Lower Middle Income Countries and Territories (per capita GNI $1,006 - $3,975 in 2010): Armenia, Belize, Bolivia, Cameroon, Cape Verde, Congo, Rep. Côte d'Ivoire, Egypt, El Salvador, Fiji, Georgia, Ghana, Guatemala, Guyana, Honduras, India, Indonesia, Iraq, Kosovo, Marshall Islands, Micronesia (Federated States), Moldova, Mongolia, Morocco, Nicaragua, Nigeria, Pakistan, Papua New Guinea, Paraguay, Philippines, Sri Lanka, Swaziland, Syria, Tokelau, Tonga, Turkmenistan, Ukraine, Uzbekistan, Vietnam, and West Bank and Gaza Strip.

Least Developed Countries: Afghanistan, Angola, Bangladesh, Benin, Bhutan, Burkina Faso, Burundi, Cambodia, Central African Republic, Chad, Comoros, Congo, Dem. Rep., Djibouti, Equatorial, Guinea, Eritrea, Ethiopia, Gambia, Guinea, Guinea-Bissau, Haiti, Kiribati, Laos, Lesotho, Liberia, Madagascar, Malawi, Mali, Mauritania, Mozambique, Myanmar, Nepal, Niger, Rwanda, Samoa, Sao, Tome and Principe, Senegal, Sierra Leone, Solomon Islands, Somalia, Sudan, Tanzania, Timor-Leste, Togo, Tuvalu, Uganda, Vanuatu, Yemen, and Zambia.

Other Low Income Countries (per capita GNI less than or equal to $1, 005 in 2010): Kenya, Korea (Dem. Rep.), Kyrgyz (Rep.), South Sudan, Tajikistan, and Zimbabwe.

Key Deadlines
-August 3, 2017: Application deadline at 3:00 PM ET
-December 2017: Notification of award
-March 2018: Execution of award

Before starting your grant application, please review the funding source's website listed below for updates/changes/addendums/conferences/LOIs.
Submit an Application:
http://gcc.fluxx.io/

Grand Challenges Canada / Grands Défis Canada
MaRS Centre, West Tower
661 University Avenue, Suite 1720
Toronto, Ontario M5G 1M1 T

+1.416.583.5821
stars@grandchallenges.ca

Canada: Alberta British Columbia Manitoba New Brunswick Newfoundland and Labrador Northwest Territories Nova Scotia Nunavut Ontario Prince Edward Island Quebec Saskatchewan Yukon
International country outside of the USA, Israel and Canada.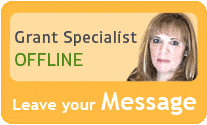 Our team of researchers and grant specialists review hundreds of funding resources daily to make sure GrantWatch.com provides members with the most up-to-date grants.
We have grants for: