Improving Outcomes for Disorders of Human Communication
Grants to USA Nonprofits, For-Profits, IHEs, and Agencies
for Deafness and Communication Disorders Research

US Department of Health and Human Services - National Institutes of Health (NIH) - National Institute on Deafness and Other Communication Disorders (NIDCD)

10/16/17 5:00 PM local time of applicant organizations
Grants to USA and territories nonprofits, for-profits, IHEs, and government agencies for research to improve health outcomes for individuals living with deafness or communication disorders. Support is available for health services and effectiveness research addressing smell, hearing, balance, speech, voice, taste, and language.

NIDCD effectiveness research seeks to measure, evaluate and/or improve patient-centered outcomes following intervention for communication disorders. Effectiveness research seeks to determine to what degree an intervention works in patients/populations in general, real-world settings, such as in diverse populations and diverse provider and clinical practice settings.

Research outcomes are usually broader in range than typical patient-oriented research studies and include an expanded assessment of outcome compared to traditional clinical research metrics. For example, an outcomes study would measure functional status, well-being, quality of life, cost, health care resource use, etc., (as opposed to/or in conjunction with traditional clinical metrics such as measures of language, or speech discrimination in noise).

Effectiveness research typically employs broader inclusion criteria and has fewer restrictions for participation than traditional clinical study/clinical trial/efficacy research performed under a tightly controlled research setting. Effectiveness research addresses patient-centered outcomes in practice relevant environments, focuses on quality of life, patient experience of and satisfaction with health care, and the social and economic consequences of care. It may include evaluation of economic impacts linked to health outcomes, and may be performed at either the patient or population level, or both.

Health Services Research examines the impact of the organization, financing and management of health care services on the delivery, quality, cost, access to and outcomes of such services, including demographic, social, economic, and health system factors as they relate to providing preventive, screening, diagnostic, treatment and rehabilitative services and patient outcomes of care. Research may focus on any/all of the different factors that impact access, utilization, and quality as related to outcomes of health care services. Variations in care (e.g., ethnic, cultural, provider, geographic based) are also considered. The structure, processes, and outcomes of health services are evaluated in order to determine the degree to which individuals receiving health care services actually experience measurable benefits.

Dissemination and Implementation Research seeks to understand how health information and scientifically based clinical practices are/are not adopted in a variety of settings. This includes research on health promotion and approaches to increase use of evidence-based guidelines by both individuals and health care providers. These studies focus on implementing research findings into practice. Individuals interested in applying for research support in Implementation and Dissemination Research should apply under the NIDCD-participating FOA "Dissemination and Implementation Research in Health (R21)".

There is substantial overlap among the above-mentioned research areas and all require collaborative multidisciplinary investigations. Applicants are encouraged to create collaborative teams which may include clinical experts not only in the traditional NIDCD mission areas, but also in other medical specialties and health care professions as well as experts in sociology, health services, health outcomes, economics, biostatistics, public health, health care financing and organization, survey research, psychometrics, epidemiology, and evaluation.

Specific Areas of Interest:

Applications must focus on NIDCD mission areas, and research topics must be justified in terms of potential clinical/public health impact. Appropriate studies include, but are not limited to:

-Identifying patient and provider variables that predict patient satisfaction and improved outcomes for adults with communication disorders, including quality of life and psychosocial adjustment;

-Identifying patient or system factors that influence health care utilization, including patient motivation and perceived need;

-Determining the potential costs and impact of insufficient care (untreated or under- treated) on real world function and outcomes, including quality of life, depression, and community engagement;

-Investigating the value and effectiveness of current treatments for communication disorders on real world function and outcomes;

-Evaluating the relation between the system of care and outcomes for individuals with communication disorders;

-Determining the cost-effectiveness as it relates to health outcome of an intervention for a particular communication disorder;

-Investigating the role of patient, family and community engagement on outcomes;

-Investigating the value of differing service delivery models for communication disorders (e.g., multidisciplinary management teams vs. single practitioner models) on outcomes;

-Examining the impact of the delivery of services on the cost, access, and patient utilization of care;

-Evaluating innovative delivery systems (i.e., telehealth, internet, and emerging technologies) and various delivery models (e.g., group or family);

-Evaluating the effectiveness of the provision of services and outcomes for patients with multiple chronic disabilities and conditions (e.g., complex needs);

-Examining adherence, compliance, decision-making, or patient education; and

-Investigating ways to promote equity and reduce or eliminate health disparities/inequities in treatment services for individuals with communication disorders.

Applications in response to this FOA are expected to be multidisciplinary, focus on practice-relevant questions, and may focus on the population or individual across the lifespan in diverse real-world settings. Applicants are encouraged to utilize community-based participatory research methods (i.e., alignments with patient, provider, or advocacy groups). Studies that utilize existing infrastructure (e.g., practice-based research networks, electronic medical records, existing data bases or patient registries) are also encouraged. Primary outcome measures should be validated and generally accepted by the field.

This FOA utilizes the R21 activity code. The R21 activity code is intended to encourage exploratory and developmental research projects by providing support for the early and conceptual stages of these projects. These studies may involve considerable risk but may lead to a breakthrough in a particular area, or to the development of novel techniques, agents, methodologies, models, or applications that could have a major impact on a field of biomedical, behavioral, or clinical research.

This FOA is not intended to support applications addressing health literacy studies as well as studies conducted in academic research laboratories or settings that are not representative of typical practice settings if generalizability would be substantially impacted.

The combined budget for direct costs for the two-year project period may not exceed $275,000. No more than $200,000 may be requested in any single year.

The maximum project period is 2 years.

City or township governments
County governments
For profit organizations other than small businesses
Independent school districts
Native American tribal governments (Federally recognized)
Native American tribal organizations (other than Federally funded tribal governments)
Nonprofits having a 501(c)(3) status with the IRS, other than institutions of higher education
Nonprofits that do not have a 501(c)(3) status with the IRS, other than institutions of higher education
Private institutions of higher education
Public and State controlled institutions of higher education
Public housing authorities
Small businesses
Special district governments
State governments

Eligible Organizations:

Higher Education Institutions:
-Public/State Controlled Institutions of Higher Education
-Private Institutions of Higher Education

The following types of Higher Education Institutions are always encouraged to apply for NIH support as Public or Private Institutions of Higher Education:
-Hispanic-serving Institutions
-Historically Black Colleges and Universities (HBCUs)
-Tribally Controlled Colleges and Universities (TCCUs)
-Alaska Native and Native Hawaiian Serving Institutions
-Asian American Native American Pacific Islander Serving Institutions (AANAPISIs)

Nonprofits Other Than Institutions of Higher Education:
-Nonprofits with 501(c)(3) IRS Status (Other than Institutions of Higher Education)
-Nonprofits without 501(c)(3) IRS Status (Other than Institutions of Higher Education)

For-Profit Organizations
-Small Businesses
-For-Profit Organizations (Other than Small Businesses)

Governments:
-State Governments
-County Governments
-City or Township Governments
-Special District Governments
-Indian/Native American Tribal Governments (Federally Recognized)
-Indian/Native American Tribal Governments (Other than Federally Recognized)
-Eligible Agencies of the Federal Government
-U.S. Territory or Possession

Other:
-Independent School Districts
-Public Housing Authorities/Indian Housing Authorities
-Native American Tribal Organizations (other than Federally recognized tribal governments)
-Faith-based or Community-based Organizations
-Regional Organizations

Foreign Institutions
-Non-domestic (non-U.S.) Entities (Foreign Institutions) are not eligible to apply.
-Non-domestic (non-U.S.) components of U.S. Organizations are not eligible to apply.
-Foreign components, as defined in the NIH Grants Policy Statement, are allowed.

Applicant Organizations - Required Registrations:

Applicant organizations must complete and maintain the following registrations as described in the SF 424 (R&R) Application Guide to be eligible to apply for or receive an award. All registrations must be completed prior to the application being submitted. Registration can take 6 weeks or more, so applicants should begin the registration process as soon as possible. The NIH Policy on Late Submission of Grant Applications states that failure to complete registrations in advance of a due date is not a valid reason for a late submission.

-Dun and Bradstreet Universal Numbering System (DUNS) - All registrations require that applicants be issued a DUNS number. After obtaining a DUNS number, applicants can begin both SAM and eRA Commons registrations. The same DUNS number must be used for all registrations, as well as on the grant application.

-System for Award Management (SAM) (formerly CCR) – Applicants must complete and maintain an active registration, which requires renewal at least annually. The renewal process may require as much time as the initial registration. SAM registration includes the assignment of a Commercial and Government Entity (CAGE) Code for domestic organizations which have not already been assigned a CAGE Code.

-NATO Commercial and Government Entity (NCAGE) Code – Foreign organizations must obtain an NCAGE code (in lieu of a CAGE code) in order to register in SAM.

-eRA Commons - Applicants must have an active DUNS number and SAM registration in order to complete the eRA Commons registration. Organizations can register with the eRA Commons as they are working through their SAM or Grants.gov registration. eRA Commons requires organizations to identify at least one Signing Official (SO) and at least one Program Director/Principal Investigator (PD/PI) account in order to submit an application.

-Grants.gov – Applicants must have an active DUNS number and SAM registration in order to complete the Grants.gov registration.

Program Directors/Principal Investigators (PD(s)/PI(s)) - Required Registrations:

All PD(s)/PI(s) must have an eRA Commons account. PD(s)/PI(s) should work with their organizational officials to either create a new account or to affiliate their existing account with the applicant organization in eRA Commons. If the PD/PI is also the organizational Signing Official, they must have two distinct eRA Commons accounts, one for each role. Obtaining an eRA Commons account can take up to 2 weeks.

Eligible Individuals (Program Director/Principal Investigator):

Any individual(s) with the skills, knowledge, and resources necessary to carry out the proposed research as the Program Director(s)/Principal Investigator(s) (PD(s)/PI(s)) is invited to work with his/her organization to develop an application for support. Individuals from underrepresented racial and ethnic groups as well as individuals with disabilities are always encouraged to apply for NIH support.

For institutions/organizations proposing multiple PDs/PIs, visit the Multiple Program Director/Principal Investigator Policy and submission details in the Senior/Key Person Profile (Expanded) Component of the SF424 (R&R) Application Guide.

Standard dates apply, by 5:00 PM local time of applicant organization. All types of non-AIDS applications allowed for this funding opportunity announcement are due on these dates.

-Cycle I: February 16
-Cycle II: June 16
-Cycle III: October 16

Applicants are encouraged to apply early to allow adequate time to make any corrections to errors found in the application during the submission process by the due date.

Deadlines:
https://grants.nih.gov/grants/guide/url_redirect.htm?id=11111

Application Guide:
https://grants.nih.gov/grants/how-to-apply-application-guide.html

Frequently Asked Questions:
https://grants.nih.gov/grants/ElectronicReceipt/faq_full.htm#application

View this opportunity on Grants.gov:
https://www.grants.gov/web/grants/search-grants.html?keywords=PA-17-140

Before starting your grant application, please review the funding source's website listed below for updates/changes/addendums/conferences/LOIs.
Use the NIH ASSIST system to prepare, submit and track your application online:
https://grants.nih.gov/grants/guide/ApplyButtonSplash.cfm

eRA Service Desk (Questions regarding ASSIST, eRA Commons registration, submitting and tracking an application, documenting system problems that threaten submission by the due date, post submission issues):

Finding Help Online: http://grants.nih.gov/support/ (preferred method of contact)
Telephone: 301-402-7469 or 866-504-9552 (Toll Free)

Grants.gov Customer Support (Questions regarding Grants.gov registration and submission, downloading forms and application packages):

Contact Center Telephone: 800-518-4726
Email: support@grants.gov

GrantsInfo (Questions regarding application instructions and process, finding NIH grant resources):

Email: GrantsInfo@nih.gov (preferred method of contact)
Telephone: 301-710-0267

Scientific/Research Contact(s):

Judith A. Cooper, Ph. D.
National Institute on Deafness and Other Communication Disorders(NIDCD)
Telephone: 301-496-5061
Email: cooperj@nidcd.nih.gov

Peer Review Contact(s) - Examine your eRA Commons account for review assignment and contact information (information appears two weeks after the submission due date):

Financial/Grants Management Contact(s)
Christopher Myers
National Institute on Deafness and Other Communication Disorders (NIDCD)
Telephone: 301-402-0909
Email: myersc@mail.nih.gov

93.173

PA-17-140

USA: Alabama; Alaska; Arizona; Arkansas; California; Colorado; Connecticut; Delaware; Florida; Georgia; Hawaii; Idaho; Illinois; Indiana; Iowa; Kansas; Kentucky; Louisiana; Maine; Maryland; Massachusetts; Michigan; Minnesota; Mississippi; Missouri; Montana; Nebraska; Nevada; New Hampshire; New Jersey; New Mexico; New York City; New York; North Carolina; North Dakota; Ohio; Oklahoma; Oregon; Pennsylvania; Rhode Island; South Carolina; South Dakota; Tennessee; Texas; Utah; Vermont; Virginia; Washington, DC; Washington; West Virginia; Wisconsin; Wyoming
USA Territories: American Samoa (USA) Guam (USA) Puerto Rico (USA) Virgin Islands (USA) Northern Mariana Islands (USA)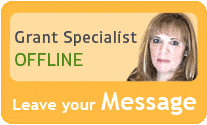 Our team of researchers and grant specialists review hundreds of funding resources daily to make sure GrantWatch.com provides members with the most up-to-date grants.
We have grants for: