Deeper Learning and Diffusion of Innovation and Scaled Impact
Grants to USA Educational Practitioners and Research Organizations
for Collaborative Investigation of Student Learning Frameworks
Agency Type:
Foundation / Corporation

William and Flora Hewlett Foundation (Hewlett)

05/31/17

06/23/17

09/01/17 5:00 PM PST
Grants to USA educational research-practice partnerships to improve student learning frameworks, with priority given to applicants from California, Colorado, New Hampshire, and Virginia. An LOI is due June 23, 2017. The Foundation's goal is to support partnerships that seek to understand how to remove systemic barriers in K-12 public schools, as well as understand how deeper learning practices most quickly spread and thereby give equitable access to these practices.

Funding is intended to generate new knowledge that helps strengthen scientific theory-building among researchers, as well as practical, action-oriented knowledge that can support the strategic spread of practices among practitioners and the funders and policymakers who set the conditions for practitioner action. As a result, this grant opportunity focuses on research-practice partnerships that bridge academic expertise with on-the-ground practitioner experience in school systems.

The Foundation seeks to understand and test hypotheses about how to spread deeper learning practices in school systems that serve students who are farthest from opportunity (e.g. students of color, students from communities of poverty, and recent immigrants) and to achieve spread in the range of school systems (e.g., large and small; urban, suburban, and rural; variability in resource levels) across the country.

Specifically, partnerships must focus on at least two out of six of the following "deeper learning" competencies (one of which must be "Mastering rigorous content").

The Six Deeper Learning Competencies:

Working with Knowledge and Ideas:
- Mastering rigorous academic content
- Learning how to think critically and solve problems

Working with Others:
- Working collaboratively
- Communicating effectively

Working with Oneself:
- Learning how to learn
- Developing and maintaining an academic or learning mindset

Applicants who are invited to submit a full proposal must participate in a required workshop on August 7 - 8, 2017 in Menlo Park, California.

The Foundation anticipates awarding up to 10 grants in year one.

$10 million over a three-year period, with $5 million distributed in year one (2017).

Grant funding is distributed over three years.

Only research-practice partnerships are eligible to apply. Hewlett adopts the definition of research-practice partnerships as intentional, purposeful, mutually beneficial, long-term collaborations between practitioners (or those who administer education) that investigate problems of practice and solutions for improving schools and school systems.

Often, research-practice partnerships seek to impact decision-making in education using empirical, research evidence. These partnerships must include a researcher or a research organization with relevant and demonstrated expertise on diffusion of innovations and/or scaled impact, a practitioner-focused support organization with extensive experience developing and/or helping school systems implement new practices to achieve deeper learning, and a school system committed to deeper learning and willing to diffuse a deeper learning practice across its schools.

Hewlett will also consider partnerships that consist of less than three organizations if they can show that their collective expertise meets the requisite expertise of the intended partnership.

Eligible school systems must enroll about 25,000 or more students, at least 60% of whom are high-needs students. Consortia of rural schools are also eligible as long as they collectively enroll 25,000 or more students with 60% high-needs students.

Partners must demonstrate that they can maintain a long-term, productive, working relationship (at least the duration of the project).

Applicants may be located in any area of the U.S., but proposals from California, Colorado, New Hampshire, and Virginia are especially encouraged.

Please note: This grant opportunity is not intended for a school system where the chosen deeper-learning practice has already spread to a significant portion of targeted users (e.g. beyond 15%).

A recording of the conference call held on May 31, 2017 can be accessed in the following drop-box folder:
https://www.dropbox.com/sh/lpfhuwh81zmijxw/AABsTgUvRmBGKKBLBcrny5e3a?dl=0

Timeline:

- May 24, 2017: Request for LOIs released publically.
- May 30, 2017: Applicants submit questions to be addressed in the conference call.
- May 31, 2017: Conference Call
- June 23, 5:00 PM PDT: LOIs due
- July 7, 2017: Selected applicants are invited to a Scaled Impact workshop.
- August 7-8, 2017: Mandatory Scaled Impact Workshop help at the Hewlett offices in Menlo Park, California.
- August 11, 2017: RFP released to workshop participants
- September 1, 2017, 5:00 PM PDT: Final proposals due
- September 4 - 29, 2017: Review of proposals - applicants may be asked to upate/revise proposals.
- October 1 - December 1, 2017: Selected applicants notified of the award.

Before starting your grant application, please review the funding source's website listed below for updates/changes/addendums/conferences/LOIs.
Email LOIs in a single email with all attachments to scale@hewlett.org.

USA: California; Colorado; New Hampshire; Virginia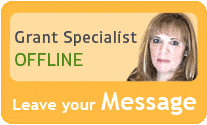 Our team of researchers and grant specialists review hundreds of funding resources daily to make sure GrantWatch.com provides members with the most up-to-date grants.
We have grants for: