Accelerating Advances in Animal Welfare
Grants to USA, Canada, and International Nonprofits,
For-Profits, IHEs, and Agencies for Animal Welfare Research
Agency Type:
Foundation / Corporation

Foundation for Food and Agriculture Research (FFAR)

08/02/17 4:59:59 PM Eastern Time
Grants to USA, Canada, and International nonprofits, for-profits, government-affiliated researchers, IHEs, and other organizations for research on animal welfare. This program may support cross-disciplinary research in husbandry, animal genetics, behaviors, biotechnology, physiology, nutrition and other scientific areas.

Animal health and welfare are key to sustainable food security. Today there are approximately 19 billion chickens, 1.4 billion cattle and 1 billion sheep and pigs in farm production worldwide. Globally, per capita meat and dairy consumption are expected to increase ~73% and ~58% by 2050, respectively, as incomes rise in the developing world. These insights present both a challenge and an opportunity for improving animal lives in a rapidly growing world.

The intensification of livestock production in developed countries has improved efficiency and access to meat and dairy products, yet the treatment of farm-animals in these settings remains controversial. Challenges in intensive livestock production include the need to accommodate natural animal behaviors such as flight and rooting while reducing injuries and maladaptive behaviors. Surgical procedures may cause stress or pain depending on how they are performed. Innovative research is critical to developing new approaches in animal-welfare and ensuring their successful adoption. The Foundation is seeking partners to promote transformative animal welfare research with the potential to positively impact millions of animals as well as livestock-rearing best practices. FFAR will consider additional issues for future funding.

Objective

The objective of this RFA is to stimulate and support innovative research in farm-animal welfare. Research is critical to progress in this field, as changes to animal production practices may impact animal physiology, may require large-scale alterations in animal housing and may have environmental and economic impacts that extend beyond the farm or production facility.

Program Priorities:

Applicants to the Farm-Animal Welfare Program must address one of the following program priorities, and that connection must be explicit in the application along with metrics to measure success of the research program:

1) Reducing keel bone fractures in cage-free housing systems.

FFAR is committed to supporting science-based approaches to this issue, including:

-Identification of quantitative trait loci and single nucleotide polymorphisms (SNP's) that may assist primary breeders in selection for pro-welfare traits (e.g. bone strength) while maintaining egg quality
-Development of dietary formulations/additives for improved bone strength
-Research on microbiome/gut health and bone density
-Improved housing design (perch design, materials and placement, tier height, ramp angle, etc.)
-Improved rearing conditions (pullet housing design and management)

2) Development of alternatives to castration that provide for the piglet's well-being and maintain pork quality

FFAR is committed to supporting science-based approaches to this issue, including:

-Selective breeding, or gene-editing, for production of animals with low physiological levels of androstenone and skatole
-Chemical interference with the production of androstenone and skatole hormones that cause boar taint
-Mechanical or genetic sex-selection of sperm (selection for female-only offspring)

This funding opportunity is for new activities only and should not be duplicative of other efforts. The proposed project can build upon existing research and activities, and applicants must clearly articulate what new elements this funding will support.

$2,000,000

Estimated Number of Awards: To be determined. Total number of projects to be funded under this opportunity depends on the quality and budgets of successful applications. FFAR reserves the right to negotiate all or none of the applications received for funding consideration under this opportunity.

Amount per Award: Up to $500,000 total cost

The anticipated project duration is up to 60 months.

The anticipated project start date is January 2018.

The Foundation for Food and Agriculture Research welcomes applications from all domestic or international institutions of Higher Education, nonprofit and for-profit organizations, government-affiliated researchers, and other organizations.

Timeline:
-Application Opens: May 31, 2017
-Application Deadline: August 2, 2017 (4:59:59 PM Eastern Time)
-Award Announcement: December 2017
-Anticipated Funded Projects Start Date: January 2018
-Anticipated Award Date: December 2017

Sample Forms:
http://foundationfar.org/grants/applicant-resources/sample-forms/

Before starting your grant application, please review the funding source's website listed below for updates/changes/addendums/conferences/LOIs.
Applications must be submitted through FFAR's online application receipt system:
https://proposalcentral.altum.com/

Technical Help Contact:
Hours of Operation: 8:30am – 5:00pm Eastern Time (Monday – Friday)
Telephone: 800-875-2562 (Toll-free U.S. and Canada)
International Telephone: +1-703-964-5840 (Direct Dial International)
Email: pcsupport@altum.com

Scientific and Grants Questions Contact:
Email: grants@foundationfar.org

USA: Alabama; Alaska; Arizona; Arkansas; California; Colorado; Connecticut; Delaware; Florida; Georgia; Hawaii; Idaho; Illinois; Indiana; Iowa; Kansas; Kentucky; Louisiana; Maine; Maryland; Massachusetts; Michigan; Minnesota; Mississippi; Missouri; Montana; Nebraska; Nevada; New Hampshire; New Jersey; New Mexico; New York City; New York; North Carolina; North Dakota; Ohio; Oklahoma; Oregon; Pennsylvania; Rhode Island; South Carolina; South Dakota; Tennessee; Texas; Utah; Vermont; Virginia; Washington, DC; Washington; West Virginia; Wisconsin; Wyoming
USA Territories: American Samoa (USA) Guam (USA) Puerto Rico (USA) Virgin Islands (USA) Northern Mariana Islands (USA)
USA Compact Free Associations: The Federated States of Micronesia (USA) Marshall Islands (USA) Republic of Palau (USA)
Canada: Alberta British Columbia Manitoba New Brunswick Newfoundland and Labrador Northwest Territories Nova Scotia Nunavut Ontario Prince Edward Island Quebec Saskatchewan Yukon
Israel
International country outside of the USA, Israel and Canada.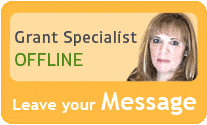 Our team of researchers and grant specialists review hundreds of funding resources daily to make sure GrantWatch.com provides members with the most up-to-date grants.
We have grants for: