Offshore Wind Business Development Grant Program
Grants to Maryland Emerging Businesses to Support Upfront
Costs Needed for Projects in the Offshore Wind Industry

Maryland Energy Administration (MEA)

09/01/17 12:00 PM Noon
Grants to Maryland businesses to provide support that will help offset any upfront barrier costs for projects in the wind industry. Businesses should be emerging and may also include emerging businesses owned by minorities. Funding will be awarded to projects seeking to jumpstart Maryland's offshore wind supply chain in two key areas: market entry assistance and capital expenditures and facilities upgrades.

Areas of Interest:

AOI 1: Market Entry Assistance

- Grant funds can be used to help defray costs that are required for bidding on a specific, identified business opportunity in the global offshore wind supply chain. Grant funds may be used for administrative expenses including, but not limited to, translation services for specifications or technical designs and for the purchase of technical specifications from publishers.

- In certain cases where travel is shown to be necessary (such as for conclusive bid negotiations), a portion of those costs may be considered and included as part of the grant award. Up to 25 percent of the total grant award may be used for travel costs.

- Grant awards will cover 100 percent of specified administrative expenses.

- Applicants who are awarded a grant through AOI 1 may apply for an additional grant for AOI 2 in a subsequent fiscal year.

AOI 2: Capital Expenditures and Facilities Upgrades

- Grant funds can be used to help offset entry barrier costs that are restrictive or create a high risk to the applicant.

- Grant funds can be used to offset facilities and/or capital equipment acquisition costs, necessary for the export of offshore wind goods and services through previously secured contracts or conditional purchase orders.

$600,000

AOI 1: 1 - 8; AOI 2: 1 - 2

AOI 1: Grant awards will cover 100 percent of specified administrative expenses, up to $25,000 per applicant.

AOI 2: MEA anticipates issuing one or two grant awards in amounts between $200,000 and $400,000.

To receive grant funding for a project, the successful applicant must enter into a Grant Agreement with MEA by February 1, 2018, unless an extension is given in writing by MEA.

The grant program is open to the following entities:

- Emerging businesses, including minority owned emerging businesses.

The Maryland Offshore Wind Energy Act of 2013 defines an emerging business as:

[A] business that is at least 51% owned and controlled by an individual or individuals who are certified to have a personal net worth, as defined in § 14-301 of the State Finance and Procurement Article, that does not exceed $6,500,000 as adjusted each year for inflation according to the Consumer Price Index (Md. Code Ann., State Government § 9-20C-01(e)).

Applicants that do not meet this requirement are not eligible to receive grant funding.

Emerging businesses must demonstrate they are registered to do business in the State of Maryland and are in good standing with the Maryland Department of Assessments and Taxation (SDAT) by submitting a certificate of status.

All projects and emerging businesses must be located in the State of Maryland.

MEA will not consider travel costs for "exploratory" business dealings and discussions.

Applicants who were awarded a grant through AOI 1 in a previous fiscal year may apply for AOI 2.​

Applicants must provide a cost share of at least 50 percent for AOI 2.

Timeline:

- March 2017: Fiscal Year 2018 program is anticipated to be announced
- September 1, 2017: Applications due by 12:00 pm
- October 2017: Applicants deemed eligible for further consideration may be invited for in-person presentations, subject to funding availability
- December 2017: Target for grant award announcements
- February 2018: Target date for having grant agreements signed (projects begin)​

Before starting your grant application, please review the funding source's website listed below for updates/changes/addendums/conferences/LOIs.
Send applications to:

Samuel Beirne, Wind Energy Program Manager
Email: wind.mea@maryland.gov
Phone: 410-537-4​090​​

OR

Maryland Energy Administration
Offshore Win​d Business Development Grant Program
1800 Washington Boulevard, Suite 755
Baltimore, MD 21230

USA: Maryland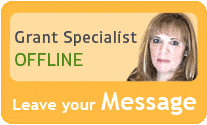 Our team of researchers and grant specialists review hundreds of funding resources daily to make sure GrantWatch.com provides members with the most up-to-date grants.
We have grants for: