HUMAN:ties Social Practice Grant
Grant to an Alaska Individual or Team for an Artistic
Advocacy Project Featuring the Homeless Experience
Agency Type:
Foundation / Corporation

Alaska Humanities Forum

08/31/17
Grant of $10,000 to an Alaska individual or team for an artistic advocacy project that addresses the experiences of the homeless and fosters positive social change. The purpose of this program is to illuminate the stories of people often excluded from representation in the arts.

Inspired by the statewide social impact of Sarah Davies' 100Stone Project on Alaskans affected by acute emotional vulnerabilities, the Alaska Humanities Forum is launching the HUMAN:ties Social Practice Grant. This program invites individuals or groups of Alaskans from all creative practices to propose a creative advocacy project of their own imagining with the goal of addressing diverse experiences of isolation and promoting a deeper understanding of the invisible ties between self and community.
​
2017 Focus: Homelessness​:

This first year, HUMAN:ties seeks projects that attempt to illuminate diverse definitions and experiences of homelessness in Alaska and the unique issues embedded in its experiential fabric.

Alaska has some of the highest per capita rates of homelessness in America. The 2015 Point in Time Count surveyed 1,956 homeless individuals statewide, a nine percent increase over the previous year. Given the difficulties of defining homelessness and locating homeless individuals identified as such, this count is broadly assumed to be an underestimate.

HUMAN:ties seeks to promote an in-depth exploration of self and community among those who identify as homeless, and inspire local community members to illuminate homelessness as only those who experience it can by joining an "army of fearlessly vulnerable allies".
​
The Grant:

The HUMAN:ties Social Practice Grant will provide a grant to an Alaska-based individual or group of creators who seek to affect social change through socially engaged art.

The grant recipient will propose a social practice artwork aligned with the HUMAN:ties focus. The resulting artwork must be in Alaska and open to the public. It may be permanent, ephemeral, visual, literary, performance, or any combination thereof. It can be placed within a single community, be moved among communities, or exist separately in distinct communities at once.

Social Practice Art:

Creators working in social practice co-create their work with a specific audience or propose critical interventions within existing social systems that inspire debate or catalyze social exchange. Social practice artwork focuses on the interaction between the audience, social systems, and the artists. The social interaction component inspires, drives, or, in some cases, completes the project.

Proposed projects should engage audience, promote participation or conversation, and foster social change. Examples of social practice art in Alaska include 100Stone Project, the Healing Heart Totem, and The Lullaby Project. Each of these projects sought to create social change through socially engaged creative practice.

As a result, Social Practice Grant proposals should focus on process and plans for community involvement rather than final product or outcomes.

1

The HUMAN:ties Social Practice Grant will provide $10,000.

The project period for the grant project is September 30, 2017 – September 30, 2019. In other words, the money must be spent and the project must be completed by September 30, 2019.

For the purposes of inclusivity, HUMAN:ties has used the term "creator" instead of artist in the body of the application intentionally due to the belief that all people possess creative potential. HUMAN:ties wishes to offer this grant opportunity to any individual or group with a creative vision.

Applicants may apply as individuals or as a team, with or without a fiscal sponsor. Alaska-based, nonprofit, 501(c)3 organizations are eligible to act as a fiscal sponsor. Interested applicants can find more information about fiscal sponsorship below. Again, fiscal sponsorship is not required.

Individuals and teams that have current or in-progress projects with the Alaska Humanities Forum may submit new grant applications for HUMAN:ties.

The following are not eligible for grant award funding:

-Nonprofits, business, or formal organizations
-Projects that advocate for a specific public policy (for instance, a position on a particular ballot initiative, etc.)
-Profit-making projects
-Fundraising events
-Projects outside Alaska
-Projects that are not open to the public

HUMAN:ties has a $10,000 (dollar-for-dollar) matching requirement, which may be met through cash or in-kind donations. HUMAN:ties asks that applicants to please not let this matching requirement deter you, as the Alaska Humanities Forum Grants Office can help identify items and activities involved in the project that will count towards the match.

If you are not sure whether your creative vision fits the definition of social practice art, please take time to have a brief conversation with the Forum's grant office. Forum staff will support you in shaping and framing that vision to meet the requirements of the grant.

Alaska Humanities Forum program staff is available to consult with applicants on draft proposals for those applicants who submit applications by the draft review deadline, July 31, 2017. HUMAN:ties is also available to support grant recipients with budgets and reporting.

Key Dates:

-June 2017: Annual Grant program opens
-July 31, 2017: Draft review deadline for HUMAN:ties Grant program
-August 31, 2017: Final deadline for HUMAN:ties Grant program
-September 2017: Announcement of grant awards
-October 1, 2017: Grant funding period begins
-September 30, 2019: Grant funding period ends

Before starting your grant application, please review the funding source's website listed below for updates/changes/addendums/conferences/LOIs.
Apply Online:
https://akhf.submittable.com/submit/85268/humanties-social-practice-grant

If you have any questions or concerns, please contact the grants office at grants@akhf.org.

Due to an overwhelming number of requests, applicants are asked to schedule phone calls or meetings to discuss the grant application ahead of time. These can be requested at:
https://meganzlatos.youcanbook.me/

Megan Zlatos, Director of Grants and Special Projects
mzlatos@akhf.org

Veldee Hall, Grants and Special Projects Manager Schedule
vhall@akhf.org

Alaska Humanities Forum
161 E. 1st Ave, Door 15
Anchorage, AK 99501

Tel: (907) 272-5341
Fax: (907) 272-3979

USA: Alaska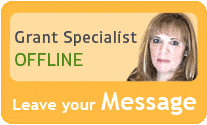 Our team of researchers and grant specialists review hundreds of funding resources daily to make sure GrantWatch.com provides members with the most up-to-date grants.
We have grants for: