FY 2018 Ward 8 Lead Agency - Senior Wellness Center Competitive Grant
Grant to a Washington, DC Nonprofit or For-Profit for
the Wellbeing of Seniors and Individuals with Disabilities

District of Columbia Office on Aging (DCOA)

06/30/17

08/07/17 4:30 PM EDT
Grant to a Washington, DC nonprofit or for-profit organization to ensure the wellbeing of senior citizens (ages 60 and up) and individuals with disabilities (ages 18-59) and their caregivers. The selected grantee will operate a wellness center serving residents of Ward 8.

The DCOA seeks to award a grant to one community-based organization to provide a full range of services in Ward 8. The service scope for this RFA includes providing a ward-based continuum of services for 1) active seniors engaging them in prevention health and education, and intergenerational volunteer supporting by programs; 2) specialized services to people with disabilities (ages 18 to 59) to easily access resources and support services needed to effectively navigate long-term care options to remain independent and connected to the community; and 3) services to homebound, isolated and underserved seniors linking them to needed supports that prevent institutionalization.

This RFA is the lead agency-senior wellness center operations in Ward 8. The servicing area includes the communities of Bellevue, Bolling Air Force Base, Hunter Pines, Parklands, Ridgecrest, Manor Gardens, Washington Highlands, Congress Heights, Douglass, Shipley Terrace, Knox Hill/Buena Vista, Sheridan, Woodlawn, Garfield Heights, Barry Farm, Hillsdale, Ft. Stanton, Historic Anacostia, and Fairlawn.

The Congress Heights Senior Wellness Center located at 3500 Martin Luther King Jr. Avenue, S.E., Washington, DC 20032 in Ward 8 serves seniors citywide.

The lead agency is responsible for efficiently and effectively planning, developing, coordinating, and implementing programs that ensure a continuum of services is available for the District's elderly and carrying out the mission of the DCOA. It also serves as a catalyst for change, a clearinghouse for obtainable resources, identifies gaps in services and provides linkages and coordination of service delivery and the overall operation of the senior wellness center. The lead agency is responsible for becoming familiar with neighborhood clusters, especially those in the Ward or service area, as shown above, and participating in neighborhood meetings. Also, the lead agency must:

-Have knowledge of the social and demographic characteristics of the elderly in the Ward;

-Develop and implement a needs assessment to identify the needs of the target community with annual review and reforms as needed;

-Applicants will have all executive leadership and case managers participate in 2-day person-centered counseling training and pilot the use of person-centered tools, staff competencies, and participate in evaluation activities offered at no cost by the District of Columbia's No Wrong Door initiative.

-Applicants must be certified by the Department of Health Care Finance (DHCF) as EPD Waiver case management providers by the end of the first grant year unless there is a conflict identified by DHCF. The successful applicant must certify approval, be involved in the approval process, or willing to make application to DHCF for approval to become EPD Waiver case management providers.

-Network with other community organizations, public and private agencies and associations to carry out an effective and efficient service delivery system.

-Hold quarterly community planning meetings with organizations such as Advisory Neighborhood Commissions, Commissioners on Aging, Mini-Commissions on Aging, civic associations, hospitals, recreation centers, public schools, senior villages, churches, and other agencies/organizations.

-Develop and implement a structured community outreach program with an emphasis on reaching underserved seniors.

-Establish a Senior Neighborhood Advisory Council to serve as an advisory group in planning and to develop a coordinated service delivery system.

-Develop an Emergency Preparedness and Sheltering in Place Plan for the agency and satellite nutrition sites and programs. The plan must include a mechanism for identifying those high-risk seniors with limited mobility and have a shelter-in-place and evacuation component. Continuity of Operations Plan (COOP) details the agency continued operations during and after an incident.

-Develop a listing of seniors who are frail, live alone and who may not have caregivers to ensure services reach them during inclement weather, disaster, and other emergencies. Updates must be provided to the DCOA a quarterly basis.

-Provide sufficient workplace support including space to facilitate all program functions in the Wards as carried out by assigned social workers.

The target populations for the Fiscal Year 2018 Ward 8 Lead Agency and Senior Wellness Center Grant are:

-Seniors ages 60 years old and over with or without a disability residing within the geographical boundaries of Ward 8 of the District of Columbia; and

-People 18-59 years of age who are disabled; and

-Underserved and low-income seniors 60 years and older.

Services will also be available to family members and caregivers of the primary population, other District Agencies, community-based organizations, and other public and private agencies.

Individuals may seek the assistance of the lead agency voluntarily or be referred through a public or private agency.

Person Centered Counseling Training:

Home and community-based services (HCBS) and community-based long-term services and supports (LTSS) must be responsive to the needs and choices of beneficiaries; maximize independence and self-direction; provide support coordination to assist with a community-based supported life, and achieve a more consistent and coordinated approach to the administration of policies and procedures across programs. This applies to the Elderly Persons with Disabilities (EPD) Waiver program as a Medicaid Waiver choice program for the elderly and people with physical disabilities who can safely receive supportive services in a home and community-based setting.

Person Centered Counseling refers to an interactive process wherein people receive guidance in making informed choices about eligibility based and non-eligibility based Long Term Support Services (LTSS) options. This process is directed by the person seeking supports or services, and may include others the person choses and mandated representatives such as family members, friends, service coordinators or court appointed attorneys.

Essential elements of PCC include:
-Discovery Conversations
-Decision Support Process
-Shared Action Planning (Developing a Person-Centered Service Plan)
-Quality Assurance/Monitoring Service Delivery
-Follow-up and Transition/Discharge Planning

Applicants must ensure all executive leadership and case managers participate in 2-day person- centered counseling training and pilot the use of person-centered tools, staff competencies, and participate in evaluation activities offered at no cost by the District of Columbia's No Wrong Door initiative.

Intergenerational Programming and Volunteers:

The lead agency provides a wide range of services and activities for seniors using varied methods and approaches. The successful applicant will demonstrate its creativeness and capacity to use intergenerational volunteers in delivering dynamic programming for seniors. Volunteers may be individuals or groups and must be tracked throughout the year for performance measure reporting. Additionally, senior volunteers may receive a stipend for services provided to frail seniors and youth who will benefit from their engagement.

Examples of the service areas include, but are not limited to the following:
-Case assessment/case management;
-Congregate meals;
-Counseling;
-Health promotion;
-Home delivered meals;
-Nutrition counseling;
-Nutrition education;
-Recreation socialization;
-Transportation of home-delivered meals;
-Transportation to site and activities;
-Weekend congregate meals;
-Weekend home delivered meal service;
-Disease prevention and medication management; and
-Provide operational oversight for Congress Heights Senior Wellness Center located at 3500 Martin Luther King Jr., Avenue 20032

$1,373,467

Funding is available for one applicant to serve Ward 8 in the District of Columbia.

The grant award will be two (2) years, October 1, 2017, through September 30, 2019, with possible continuation years based on the Office on Aging's determination of satisfactory progress during the initial period of the grant.

Agency of the county or other local government
Alaska Native and Native Hawaiian Serving Institutions

Any public or private, community-based nonprofit agency, organization, or institution located in the District of Columbia are eligible to apply.

For-profit organizations are eligible, but may not include profit-making activities in their grant application. For-profit organizations may also participate as subcontractors to eligible public or private nonprofit agencies.

All successful applicants shall provide a certification indicating that the applicant is a corporation in good standing in the District of Columbia and has complied with the filing requirements of the District of Columbia tax laws.

Also, the applicant must demonstrate that it has paid taxes due to the District of Columbia Office of Tax and Revenue and the Internal Revenue Service, or complies with payment agreements with the Office of Tax and Revenue and the Internal Revenue Service.

The successful applicant must be current in payments of all unemployment taxes, which will be verified by DCOA through the DC Department of Employment Services.

The applicant must certify that it has high-speed internet access and that the organization's website is updated.

A pre-application conference will be held June 30, 2017, 2:00 PM at the DC Office on Aging, first floor conference room.

Applicants will be required to provide a minimum 15% matching contribution when applying for funds under this RFA. Participant voluntary contributions cannot exceed 25% of a grantee's match. No registration, membership, or annual fee may be required of participants. All contributions must be used to offset the cost of the program.

Applicants should demonstrate that they have three (3) months operating capital for program start-up.

The deadline for submission is August 7, 2017, at 4:30 PM, EDT.

Before starting your grant application, please review the funding source's website listed below for updates/changes/addendums/conferences/LOIs.
Aurora Delespin-Jones, Program Manager
202-727-6405
aurora.delespin-jones@dc.gov

Jennifer Adu, Program Analyst
202-727-6601

D.C. Office on Aging
500 K Street, NE
Washington, DC 20002

USA: Washington, DC: Ward 8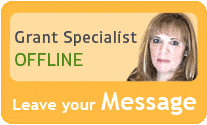 Our team of researchers and grant specialists review hundreds of funding resources daily to make sure GrantWatch.com provides members with the most up-to-date grants.
We have grants for: