Green Jobs for Youth Grant
Grants to New York Nonprofits to
Train Youth for Green Job Opportunities

New York State Department of Environmental Conservation (DEC) - Office of Environmental Justice (OEJ)

07/19/17

09/01/17 3:00 PM EST
Grants starting at $50,000 to New York nonprofit community-based and grassroots organizations for programs that train youth for green infrastructure, urban agriculture, and clean energy jobs. The purpose of this program is to prepare young people in underserved areas or environmental justice communities for emerging green job opportunities.

Applicants should submit proposals for education and training projects for occupational skills sought by employers in the above fields and should demonstrate local and industry demand for the skill set.

Proposals demonstrating a partnership with employers and proposals demonstrating that the proposed training will lead to the acquisition of a nationally-recognized green certification, a skill set certificate, a certificate degree, or a comparable award will receive additional points.

Clean Energy
Clean energy comes from sources such as the sun, wind, plant matter and geothermal heat which are renewable and do not pollute the environment. Training programs in clean energy can be in the fields of energy efficiency, renewable energy assembly and installations, and advanced technologies. Jobs in clean energy promote energy efficiency, renewable energy, reduced waste and pollution, and improved transit.

Green Infrastructure
Green infrastructure are strategically planned and managed networks of natural lands, working landscapes, and other open spaces that conserve ecosystem values and functions and provide associated benefits to human populations, such as stormwater management and filtration. Job training in green infrastructure may include the development and implementation of various green infrastructure projects such as rain gardens, green roofs, bioswales, constructed wetlands, permeable pavers, and urban forests. Training may also include planning and conducting restoration of various land types to enhance performance, including general botanical classes or introductory horticultural classes related to land and stream restoration or indigenous species and native plant re-vegetation, landscaping, and soil science.

Urban agriculture
Urban agriculture is defined as growing food and raising animals in cities, accompanied by complementary activities such as processing and distributing food, and collecting and reusing food waste and rainwater. Examples of urban agriculture include: community gardens, urban farms, urban apiary, rooftop farms, vertical farming, backyard chickens for egg production, aquaponics, and hydroponics. Training programs in urban agriculture may include the use of compost and soil amendments and associated sampling, testing, and design considerations, and management techniques.

Project Eligibility:

Proposals funded under this RFA will support environmental workforce development and job training programs that will recruit, train, and provide residents of environmental justice and under-served communities with the skills needed to secure fulltime employment in the fields of clean energy, green infrastructure, or urban agriculture. Project proposals and work plans MUST address ALL of the following criteria:

1. Proposals must be for education or training in occupational skills in the fields of clean energy, green infrastructure, or urban agriculture;

2. Proposals must demonstrate that their methods and curricula are aligned with the full skill set sought by employers in the fields of clean energy, green infrastructure, or urban agriculture;

3. Proposals must demonstrate recruitment strategies for participants ages 17 to 24 currently residing in an area meeting the geographic scope;

4. Proposals must demonstrate local demand for the provided skill set and strategies for job placement and job search assistance; and

5. Eligible projects for grant funding must be located in an environmental justice (EJ) community or will directly benefit an EJ community, or a project that will be located in or directly benefit an under-served neighborhood (all potential neighborhoods who's demographic, geographic, or economic characteristics impede or prevent their access to open space and environmental education).

$1,000,000

Funding is available to support ten training programs.

Minimum grant amount is $50,000; Maximum grant amount is $100,000.

All projects must have defined objectives, tasks, and deliverables accounted for in performance measures that can be completed and invoiced within a 24 month contract period/term.

The activity for the request must fall within the January 1, 2018 to December 31, 2020. Project expenditures prior to MCG start date and after the MCG end date are not eligible for reimbursement or match.

An eligible applicant must be a not-for-profit corporation (NFP) community-based organization, or a community-based organization may partner with a NFP that will serve as their fiscal sponsor.

For the purposes of this grant opportunity, a community-based organization is an organization that:

-Serves the residents of an area equal to or smaller than a town or city outside of New York City, or an area equal to or smaller than one of the five boroughs within New York City; and

-Cannot have its charter revoked or otherwise be dissolved through the action of another organization; and

-Is able to enter into legal agreements independent of any affiliated nonprofit organization, government body, university or other entity that would be ineligible to apply for this grant; and

-Has more than 50 percent of its members residing in the affected community, or more than 50 percent of the people served by the applicant community group residing in the affected community.

For this grant opportunity, a NFP is subject to New York State's Not-For-Profit Corporation Law, is qualified for tax-exempt status under Section 501(c)(3) of the Federal Internal Revenue Code, has an IRS 501(c)(3) determination letter to be incorporated in New York State and is current in their charities reporting requirements with the Office of the Attorney General.

Individuals and unincorporated groups may not apply, but an eligible nonprofit organization, known as a fiscal sponsor, may apply on behalf of an unincorporated community based organization. A community based organization may partner with a New York State nonprofit organization (NFP) that will serve as their fiscal sponsor. The fiscal sponsor accepts responsibility to serve as a fiscal conduit for a DEC- funded project, receiving and disbursing funds related to the grant, and administering the requirements throughout the DEC grant process, including final reporting of grant activity. The unincorporated group completes the project activity.

All NFP applicants must be registered and prequalified in the NYS Grants Gateway by the due date of this application to be considered eligible for this grant opportunity.

A NFP serving as a fiscal sponsor to an eligible community‐based organization must provide, at the time of application, a fiscal sponsor agreement between the community group, otherwise the application will be disqualified in the application pass/fail review. The fiscal sponsor must assume the responsibility for submission of the on‐line grant application and must sign a contractual agreement with DEC on behalf of the community group should grant funding be awarded. The NFP fiscal sponsor is not required to have members in the affected community.

Fiscal Sponsor Agreement (as applicable):
A fiscal sponsor letter of agreement must be uploaded with the application by the application due date (if applicable). The letter of agreement must be between the qualifying, eligible community group and the NFP that will serve as the community group's fiscal sponsor. The agreement must state the NFP will serve as the fiscal sponsor and will assume the responsibility for the project application, the performance of work consistent with this RFA and execution of a State of New York Master Contract for Grants or Letter of Agreement. The letter of agreement should be addressed to the NFP applicant serving as the fiscal sponsor.

Collaborative Projects (as applicable):
Collaborative projects are encouraged, however, if a proposed project involves a cooperative agreement or partners, only one eligible, designated lead applicant can submit the application for grant funding. The lead applicant must assume the responsibility for the project application, performance of work consistent with this RFA, and the State of New York Master Contract for Grants. Letters substantiating the collaboration from each partner are required including information on the roles and responsibilities of each partner. These letters are to be uploaded to the Grants Gateway in a single PDF under the appropriate Program Question for the application. Applications with demonstrated collaborative partnerships will receive extra points.

The Pre-Bidders webinar will be held July 19, 2017 at 1:30 PM.

Application Questions and Answers: Please email all Community Impact Grant questions to the Office of Environmental Justice. Questions regarding this grant opportunity will be accepted by DEC until 3:00 PM EST August 18th, 2017. All questions and answers will be uploaded in the Grants Gateway for all applicants to view.

Applications must be submitted through the NYS Grants Gateway (https://grantsgateway.ny.gov). Paper applications will NOT be accepted. Applicants are strongly encouraged to submit their applications prior to the application deadline.

All Applicants must be Registered with Grants Gateway to submit an application. In addition to registration, not-for-profits must also be Prequalified at the time and date that the application is due. If you are not Prequalified at that time and date, your application will not be considered.

Please do not delay in beginning and completing the prequalification process. The State reserves 5 days to review submitted prequalification applications. Prequalification applications submitted to the State for review less than 5 days prior to the application deadline may not be considered.

Timetable of Key Events:
-Application Period Begins: June 30, 2017
-Pre-Bidder Conference Webinar: July 19, 2017
-Question & Answer Period Ends: August 18, 2017
-Applications Due: 3:00 PM EST, September 1, 2017
-Award(s) Announced By: October 13, 2017

View this opportunity on the Grants Gateway:
https://grantsgateway.ny.gov/IntelliGrants_NYSGG/module/nysgg/goportal.aspx?NavItem1=3

Maps of EJ areas in New York State are available at:
http://www.dec.ny.gov/public/899.html

Before starting your grant application, please review the funding source's website listed below for updates/changes/addendums/conferences/LOIs.
For general information on completing this application and for clarification of application requirements, contractual terms and procedures, contact:

Office of Environmental Justice
(518) 402-8556
justice@dec.ny.gov

For technical information regarding the Grants Gateway, direct questions to the Grants Gateway help desk:

(518) 474-5595
grantsgateway@its.ny.gov

Program Contact:
Rosa Mendez
Rosa.Mendez@dec.ny.gov

Grant Opportunity ID: DEC01-EJJobs-2017

USA: New York City; New York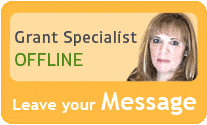 Our team of researchers and grant specialists review hundreds of funding resources daily to make sure GrantWatch.com provides members with the most up-to-date grants.
We have grants for: