Advancing Informed Supported Decision-Making for the I/DD Adult Population. Research, Planning, Design, and Education: A Partnership with Families, Healthcare Providers, Self-Advocates, and other Relevant Professionals with Decision-Making Authority
Grants to USA Nonprofits and IHEs for Healthcare Decision-Making
Support for Adults with Developmental Disabilities
Agency Type:
Foundation / Corporation

WITH Foundation (WITH) and the American Academy of Developmental Medicine and Dentistry (AADMD)

07/27/17

08/18/17 1:00 PM PDT
Grants of up to $50,000 to USA nonprofit organizations and IHEs to improve healthcare for individuals with developmental disabilities. The purpose of this program is to enhance the implementation and understanding of supported decision-making for the target population in healthcare settings. This funding opportunity is intended to improve quality healthcare for adults with developmental disabilities (I/DD).

The mission of the SHF is to promote the establishment of comprehensive healthcare for adults with I/ DD that is designed to address their unique needs. The mission of AADMD is to improve the quality, outcomes and value of healthcare for individuals with developmental disabilities and their circle of support.

SHF and AADMD embrace person-centered innovations, strive for culturally competent care; and advocate for the practice of supported decision-making. Both organizations want to help people with I/DD, their advocates, healthcare providers, and others navigate today's complex healthcare environment with increased knowledge about the importance of informed choices.

RFP for Supported Decision-Making:

This is an invitation to research, design and educate people and institutions about the significance and nuances of supported decision-making – in this case, supporting and facilitating people with I/DD on how they can exercise their rights to make decisions about their healthcare.

In a healthcare setting where supported decision-making comes into play, the issue of informed consent needs to be considered. The four tenets of informed consent of the person with I/DD should be addressed in the proposal:

-Does the individual understand the treatment that is being proposed and the reason for the treatment?
-Does the individual understand the risks and benefits of accepting the proposed treatment?
-Does the individual understand the risks and benefits of rejecting the proposed treatment?
-Has the individual had the opportunity to ask questions and receive answers about the proposed treatment in a manner that is understood by the individual?

Families, advocates, and providers sometimes face challenges in understanding the personal rights afforded to people with developmental disabilities as well as how best to support individuals with I/DD in communication strategies that allow the individual's desires to be known during the supported decision-making process. The goal of this RFP is that these challenges be addressed.

Proposal Elements Required:

With such a complex array of challenges – this RFP encourages proposals addressing one, both or a combination of the following focus areas:

1. Educating and engaging individuals with I/DD, families, advocates, healthcare providers, and others with authority and/or directives on the topic of supported-decision making.

a. Many family members are afraid an individual with I/DD is not capable of making decisions on their own or family members fear the person will be taken advantage of by others.

b. Awareness of the term "environmental bias" should be covered in training materials. This may include a scenario where individuals are predisposed (intentionally or unintentionally) to whatever bias exists from the provider or support network.

c. Advocates or Self-Advocates will benefit from facilitation training and demonstrate effective means of communication so individuals are able to get their actual wishes known. At the core, the educational efforts should be person/client centered.

d. The rights of people with I/DD need to be better understood and acknowledged by all stakeholders.

2. Facilitating effective communication and supported-decision making

a. Research about the role of effective communication and supported decision-making could focus on questions/topics like:

i. How do we know what is being understood by the individual with minimal verbal or written communication abilities?

ii. How do we know what they are thinking or feeling? How can we be sure they are making the decision they want and simply not being guided by another person's desires? How do we determine the effective use of supported decision- making with someone who is non-speaking or uses sign language and/or assistive technologies such as Augmentative and Alternative Communication devices to communicate?

iii. What are the biases stakeholders and providers hold regarding the primacy of verbal communication compared to other forms of communication and cognition that may interfere with their understanding of the individual's wants and needs?

iv. How do we sort out speech/communication from cognition and discern to what extent the individual's mode of communication is being understood?

v. How do we check assumptions and learn to measure client responses accurately? How can we confirm as accurately as possible the individual's desires?

vi. An applicant may want to consider the different ways of expression to help the overall field better understand the various means of expression. They may want to research what effective expressive communication tools can be used to augment the understanding of the client's desires.

vii. An applicant may want to consider the need to explore, catalogue, and make more available new digital means of communication for individuals who cannot meaningfully or understandably express themselves. (Example: expand upon computerized voice production. If there is such work in progress, UCEDDs should be aware of it and perhaps need to support to these efforts further).

viii. An applicant could explore the proper application of supported decision-making in the informed consent process including when use of supported decision- making is NOT indicated.

3. A combination of the two areas of focus

4. Additional elements to address in the proposals include:

a. Self-Advocates: All project plans must include partnering with Self-Advocates throughout the grant period. Input and participation from Self-Advocates is required. For the purpose of this RFP, self-advocacy is defined as "speaking up for yourself about the rights and responsibilities in your life."

b. Cultural competency: Cultural competency should also be emphasized throughout the planning and implementation process to ensure the incorporation of best practices. This would include ethnic, cultural, linguistic and other ways of understanding and communicating important information to one another. Materials should be available in multiple language formats.

c. Target population: The target population to benefit from this funding opportunity should include adults with I/DD, including young adults 18 to 28 years of age.

d. Target audiences: The target audiences can include, but not limited to 1) self- advocates/advocates; 2) family members/guardians; 3) medical and dental students (including residents); 4) nurses and nurse practitioners; 5) physician assistants; 6) medical assistants; 7) mental health providers; 8) allied health professionals; 9) social workers/case managers; 10) front desk, clerical, and clinical staff; 11) administrators; 12) lawyers; 13) paralegal professionals, and 14) other relevant individuals with care-giving and/or decision-making authority.

Up to $50,000

The 1-year grant period is expected to begin by March 1, 2018.

Suggested Applicants
1. University Centers for Excellence in Developmental Disabilities (UCEDD)
2. Leadership Education in Neurodevelopmental and Related Disabilities (LEND) Programs
3. Other Not-for-Profit 501(c)(3) Healthcare Practice or not-for-profit with expertise in delivery of services to IDD population and disability rights organizations.

Eligible Organizations:

UCEDD and/or LEND programs and other Not-for-Profit 501(c)(3) Healthcare Practice or not-for-profit with expertise in supported decision-making and healthcare delivery are eligible to apply. Proposals submitted as a collaborative project or partnerships among multiple entities are welcome. The role of each entity must be clearly defined in the proposal.

Letters of support are requested offering evidence as to why the applicant is a qualified candidate for this funding opportunity and to outline extent of support by parent university or other entity.

A conference call will be held on Thursday, July 27, 2017 at 2:00 PM ET/11:00 AM PDT to answer any questions pertaining to the design of the program and the application.

For inquiries about the RFP and assistance with the online submission process, please contact grants management staff. Questions and answers that may be relevant will be posted on the foundation's website. Check the website for updated information.

Proposals must be submitted online by August 18, 2017 by 1:00 PM PDT.

Notice of awards will be announced and released by March 1, 2018.

Before starting your grant application, please review the funding source's website listed below for updates/changes/addendums/conferences/LOIs.
Call in information for the July 27 conference call:
Phone Number: 866-951-1151
Passcode Number: 7307522

Apply Online:
https://www.grantinterface.com/Common/LogOn.aspx?eqs=aBcdzT88ciroIZ9YI9fooqUMdB99FyWa0

WITH Foundation
2225 E. Bayshore Rd., Suite 200
Palo Alto, CA 94303

P: 650-320-1715
F: 650-320-1716
info@withfoundation.org

USA: Alabama; Alaska; Arizona; Arkansas; California; Colorado; Connecticut; Delaware; Florida; Georgia; Hawaii; Idaho; Illinois; Indiana; Iowa; Kansas; Kentucky; Louisiana; Maine; Maryland; Massachusetts; Michigan; Minnesota; Mississippi; Missouri; Montana; Nebraska; Nevada; New Hampshire; New Jersey; New Mexico; New York City; New York; North Carolina; North Dakota; Ohio; Oklahoma; Oregon; Pennsylvania; Rhode Island; South Carolina; South Dakota; Tennessee; Texas; Utah; Vermont; Virginia; Washington, DC; Washington; West Virginia; Wisconsin; Wyoming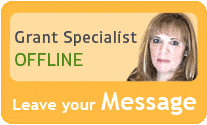 Our team of researchers and grant specialists review hundreds of funding resources daily to make sure GrantWatch.com provides members with the most up-to-date grants.
We have grants for: