FY2018 Shelter Services for Victims of Domestic Violence
Grants to Washington, DC Nonprofits for Housing
and Support Services to Victims of Family Violence

District of Columbia, Department of Human Services (DHS), Family Services Administration (FSA)

07/07/17

07/31/17 4:45 PM EDT Receipt
Grants to Washington, DC nonprofit organizations for the provision of shelter services to aid in the prevention of family violence. Recipients will implement, maintain, and expand projects and services that prevent violence and offer immediate shelter and related services for family violence victims and their dependents.

Overview:

Under the Family Violence Prevention Services initiative, DHS/FSA expects to provide shelter services to District of Columbia residents who are victims of domestic violence, focusing on a holistic, victim-centered approach to provide emergency shelter services and a plan that includes transitional housing services that leads to moving individuals and their dependents into permanent housing.

Applicants under this grant program are expected to provide assistance to victims of domestic violence who are in need of transitional housing, short-term housing assistance and related support services. Shelter services can also offer individualized services such as counseling, support groups, safety planning and advocacy services as well as practical services such as licensed child care, employment services, transportation, telephones and referrals to other agencies. Trained staff and case managers are expected to work with clients to help them determine and reach their goals.

General Responsibilities

The applicant must specify the activities and budget amounts for which funds are being requested. Your activities must address housing needs of eligible members of the community and describe the "person centered" approach the project will be undertaking to transition domestic violence survivors from emergency shelter to permanent housing. The following tasks must be included and defined as part of all model programs:

Housing Assistance: Applicants will be responsible for providing shelter to District of Columbia victims of domestic violence as the main focus of program activities. If you are proposing to use DHS funds to provide emergency or transitional housing assistance, your plan must provide for the transition of clients assisted in short-term housing to more permanent housing arrangements.

Supportive Services: Many of the eligible persons who will be served through this grant may need other support in addition to housing. It is important that you design programs that enhance access to those existing mainstream resources through community-wide strategies which coordinate assistance to eligible persons. These mainstream programs include: Medicaid; the Children's Health Insurance Program; Temporary Assistance for Needy Families; Supplemental Nutrition Assistance Program; Mental Health Block Grant; Substance Abuse Block Grant; Workforce Investment Act; the Welfare-to-Work grant program; as well as other state, local and private sources.

Targeted Goals/Objectives: The Applicant must provide details about their involvement in the community it wishes to serve and how, based on that experience, it has derived the model proposed for funding. For example, a proposal might include definitive plans to provide services during nontraditional hours if it has been the experience of the organization that contact with the target group is most accessible during nontraditional hours. There must be clearly defined outcomes that are measurable in terms of the number of people reached in the target group.

Contact Planning: A safe confidential shelter is needed for District of Columbia victims and potential victims of domestic violence. Once initial contacts are made, a plan for housing domestic violence victims must be developed. DHS will develop reporting requirements for the applicants. Please note that the DHS program monitor will be available for consultation.

Target Population:

The target population for this grant shall be victims and potential victims of domestic violence, who reside in the District of Columbia, in accordance with applicable District residency requirements. This includes potential victims of domestic violence in addition to married or cohabitating adults, families with children, and the elderly.

$500,000

Estimated Number of Awards: Up to 3 awards

Estimated Award Amount: Up to $165,000 per year

This grant is being offered for one year with an option to renew for two additional years. The grant will begin on October 1, 2017 or as soon as possible thereafter, and continue through September 30, 2018. FY 2018 grant award funds must be expended by September 30, 2018.

Applicants have up to three (3) months to implement the housing program, and all activities shall be completed within the program year.

Applications are requested from private, nonprofit organizations based in, and serving the target communities in the District of Columbia.

Grant funds cannot be used to provide direct financial assistance (e.g. gift cards, Metro cards, etc. ) to clients and their families.

The Pre-Application Conference will be held at the Department of Human Services, 64 New York Avenue, NE, Fourth Floor, Washington, DC 20002 on Friday, July 7, 2017, from 1:00 PM to 4:00 PM. The meeting will be held in the fourth-floor conference room.

Attendance is recommended.

Please RSVP to attend the Pre-Application Conference no later than July 5, 2017.

Organizations who anticipate submitting an application in response to this request should send a brief letter via email or mail to the Grant administrator. The Notice of Intent is not mandatory nor does it provide any specific obligation with regard to the review or award process.

Applicants are encouraged to e-mail their questions to Dr. Sheila Jones (see contact details below) on or before July 10, 2017 at 5:00 PM. Questions submitted after the deadline date will not receive responses. Please allow a twenty-four (24) hour response time.

Applications must be hand delivered to the Department of Human Services. Applications sent via mail must be postmarked and received by the deadline. No submissions will be accepted after 4:45 PM on July 31, 2017.

Before starting your grant application, please review the funding source's website listed below for updates/changes/addendums/conferences/LOIs.
To RSVP for the Pre-Application conference, contact:

Carmen Inge
202-698-4309
carmen.inge@dc.gov

For further information, please contact:

Dr. Sheila Jones, Grant Administrator
202-299-2155
sheilay.jones@dc.gov

District of Columbia
Department of Human Services
Family Services Administration
64 New York Avenue, N E, 4th Floor
Washington, DC 20002

Funding Opportunity Number: JA-FSA-0733-18

USA: Washington, DC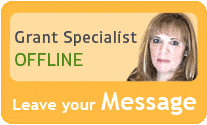 Our team of researchers and grant specialists review hundreds of funding resources daily to make sure GrantWatch.com provides members with the most up-to-date grants.
We have grants for: