Juvenile Justice Innovation Grant
Grants to Arkansas Nonprofits to Reduce
Juvenile Delinquency and Incarceration

Arkansas Department of Human Services (DHS) - Office of Procurement (OP)

07/19/17 1:00 PM CST
Grants starting at $50,000 to Arkansas nonprofit organizations for services that reduce juvenile incarceration and delinquency within the state's judicial districts. Services must be primarily aimed at delinquent youth, but may also involve family members if there is a potential to reduce delinquent behavior in youth.

Services funded through a Juvenile Justice Innovation Grant (JJIG) must reduce confinement or commitment to DHS, Division of Youth Services (DYS) facilities, reduce lengths of stay, or provide enhanced aftercare and transition services.

Funding for services will be awarded based on the following four (4) criteria: (1) innovation; (2) collaboration; (3) effectiveness; and (4) replicability. Successful proposals will focus on these four (4) criteria and will provide new, innovative ideas that result in an acceptable decrease in juvenile delinquency in the respective Judicial Districts.

Expectations for Funding Organizations:

-Hire, train, and supervise qualified, skilled, and otherwise appropriate staff. Criminal and child maltreatment background checks must be completed on all staff at the time of hire or within five (5) years prior to the start date of the grant, whichever is more recent.

-Accept referrals and provide services in accordance with the approved partnership agreement with the juvenile division circuit court and any other partnering agencies.

-Adhere to all applicable federal, state, and local laws and regulations and DHS and DYS policies, including without limitation laws, regulations, and policies relating to: mandated reporting of child and adult maltreatment; professional licensing, including codes of professional conduct and ethics; facility licensing and certification standards (physical plant and operations); and equal opportunity and nondiscrimination in employment, services, and facilities.

-Deliver innovative services to youth and families in the target counties – that is, services that are not covered or are inadequately available (e.g., limited in quantity, or restricted to certain populations) under existing service agreements with DYS.

-Engage in collaborative partnerships with juvenile division circuit courts, school districts, other service
providers, and other government agencies with respect to referrals, assessment, and services, with the goal of reducing detention, incarceration, length-of-stay, and/or recidivism of delinquent youth

-Provide effective interventions with fidelity using a research-based model likely to produce the outcomes described in this RFA

-Produce a replicable research-based model that, if successful, could become part of future DYS contracts within the target jurisdiction and beyond.

-Report to DYS on a monthly basis the number of youth and families served, services provided, any discharges from the program, and the reason(s) for discharge

-Complete and report the results of outcome measurement and client satisfaction surveys to DYS

-Submit invoices and supporting documentation by the 15th day of every month

Proposals requesting seed money or funds for capital projects, such as building or expanding facilities, must demonstrate program sustainability once the grant funds have expired.

If grant funds will be used to make improvements to private property, the sustainability plan should not depend upon the property owner being awarded a future DYS contract. DYS procures services under the competitive solicitation processes mandated by State law. There is no guarantee a particular private entity will be awarded any future contract.

If grant funds will be used to purchase durable equipment, that equipment must be clearly identified and inventoried. The partnership agreement between the nonprofit provider and the juvenile division circuit court must provide for disposition of the equipment if the program does not continue past the life of the grant and any extensions, subject to the approval of DYS.

Priority for funds above the minimum award will be given to applications proposing to meet a demonstrated need for alternatives to secure confinement for high-risk and moderate-risk youth, including without limitation day and evening reporting centers, implementation costs for the Juvenile Detention Alternatives Initiative (JDAI), intensive multidisciplinary case management, supervised independent living programs, and similar programs.

$2,209,054

Number of anticipated awards: 28

-Minimum award: $50,000
-Maximum award: $200,000

The initial term of the program and agreement(s) is anticipated to be September 1, 2017 through June 30, 2018 (with option to extend through June 30, 2019).

Grants have the option to renew for a full or partial year.

Upon mutual arrangement by DHS and the grantee, DHS may extend the agreement on a yearly basis, for up to six (6) additional one (1) year terms or increments thereof.

The total term of the agreement shall not exceed seven (7) years. The State may terminate the agreement, or any parts thereof, at any time, if it is in the best interest of the State to do so.

Funding Eligibility Requirements:

-Applicants must be a nonprofit organization registered with the Arkansas Secretary of State. The nonprofit organization must be in partnership with one (1) or more juvenile divisions of an Arkansas circuit court.

-Non-governmental applicants and partners must submit a copy of their tax exempt determination letter from the IRS.

-Applicants must have a minimum of five (5) years' experience providing supervision, therapeutic services, or other interventions to delinquent and court-involved youth with serious behavioral challenges.

-Any applicant providing residential or child care services to youth under the age of eighteen (18) must be appropriately licensed and in good standing to provide such services. Proof of licensure must be submitted with the proposal.

-Any applicant providing mental health or medical treatment or other services subject to licensure and regulation under Arkansas state law, must submit proof of licensure with the proposal, including the licensure of each individual provider delivering the services.

-Applications must include proof (i.e., signed letter, Memorandum of Understanding, or other document) of a partnership with the juvenile division of circuit court in every judicial district to be served under the proposed project. Partnerships may include other public and private entities, so long as those entities meet the qualifications of this RFA.

Anticipated Schedule of Events:
-RFA issued: June 20, 2017
-Question submission period ends: June 27, 2017
-Posting of DYS response to questions: On or about July 5
-Deadline for proposal receipt by DHS Office of Procurement: July 19, 2017 12:00 PM CST
-Proposal opening date and time: July 19, 2017 1:00 PM CST
-Completion of proposal evaluation and potential awardee(s) selection: July 25, 2017
-Program start date (Subject to State approval): September 1, 2017

Responses shall not be accepted after the designated application opening date and time.

Before starting your grant application, please review the funding source's website listed below for updates/changes/addendums/conferences/LOIs.
Randy Grable, Issuing Officer
501-320-6121
Randy.Grable@dhs.arkansas.gov

Delivery Address:
Responses may be hand delivered to:
Arkansas Department of Human Services Office of Procurement
700 West Main Street
Little Rock, AR 72201

Mail by United States mail to:
Arkansas Department of Human Services Office of Procurement
PO BOX 1437 Slot W403
Little Rock, AR 72202-1437

Mail by commercial mail to:
Arkansas Department of Human Services Office of Procurement
112 West 8th Street Slot W403
Little Rock, AR 72201-4608

Main Number: 501-682-1000

RFA Number: 710-17-1030

USA: Arkansas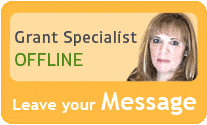 Our team of researchers and grant specialists review hundreds of funding resources daily to make sure GrantWatch.com provides members with the most up-to-date grants.
We have grants for: