County and Tribal Matching Grant
Grants to Montana County and Tribal Governments
for Mental Health Crisis Intervention and Services

Montana Department of Public Health and Human Services (DPHHS), Addictive and Mental Disorders Division (AMDD)

08/04/17
Grants to Montana county and tribal government agencies to ensure individuals experiencing a mental health crisis are provided with appropriate care. This program seeks to close the current gap in services by supporting and expanding community-based crisis intervention and treatment programs.

Since 2009, a County Matching Grant program has been in place to address the critical need for crisis intervention and jail diversion in Montana communities. To provide appropriate care for those in mental health crisis, many Montana communities have no other option but to incarcerate or transport these individuals long distances to the Montana State Hospital (MSH), the state's only public acute psychiatric hospital.

The lack of crisis intervention and jail diversion alternatives means communities must rely on the MSH for emergency and court-ordered detention, and evaluation which increases costs for the community, strains the MSH, and diverts resources from community based services. Per Montana Code Annotated 53-21-1201, 53-21- 1202, and 53-21-1203, the County and Tribal Matching Grant program funding consists of crisis intervention, jail diversion, insurance coverage against catastrophic pre-commitment costs if an insurance pool is established, and short-term inpatient treatment costs.

State matching funds granted to communities is a way to share costs and provide incentives for local resources to be spent on community-based treatment capacity rather than on jail capacity or on transportation to, and capacity in, the MSH. The program also encourages collaboration between local law enforcement officers, mental health professionals, and private corporations to offer creative solutions that can be sustained.

The match funding was designated to be used to support new projects or enhance current ones. Some examples of projects that have been supported by matching grant funds in the past include: development of new crisis stabilization facilities, crisis intervention training, and salaries for additional county mental health staff.

Program or operational costs as well as start up or infrastructure development can be considered to best meet the crisis intervention and jail diversion needs of your community. The proposed programs must be designed to provide 24-hour emergency admission and care of persons suffering from a mental disorder and requiring commitment in a temporary, safe environment in the community as an alternative to placement in jail.

The goals of the County and Tribal Matching Grant program are to:
-Support the treatment of mental illness closer to home by increasing local treatment capacity and creating better treatment outcomes;
-Increase the number of intervention and jail diversion options that may provide judges, county attorneys, and law enforcement with alternatives to incarceration;
-Establish and support collaboration among community stakeholders to address community needs;
-Reduce or eliminate detention center access for individuals with serious mental illness or co-occurring serious mental illness and substance use disorders so they can remain in their respective communities;
-Reduce reliance on the MSH for emergency and court ordered detention and evaluation; and
-Reduce reliance on MSH when lower levels of care and services in the community are appropriate.

Use of County and Tribal Matching Grant funds shall be used to establish the following required services:

1. Medicaid rehabilitative program service under Montana Code Annotated (MCA) 53-6-101(4)(j);

2. Medicaid targeted case management service under MCA 53-6-101(4)(n);

3. Jail diversion services to implement diversion of certain persons suffering from mental disorders from detention center as a result of screening and observation under MCA53-21-1201;

4. Crisis intervention programs as an alternative to placement in jail MCA53-21-1202;

5. Insurance coverage against catastrophic pre-commitment costs if a county insurance pool is established pursuant to MCA 2-9-211;

6. Short-term inpatient treatment;

7. Provide continued funding in support of successful projects and increases in service demand;

8. Reduce admissions to the state hospital for emergency and court-ordered detention and evaluation; and

9. Ultimately resulting in cost savings to the state.

Two-year grant funding is available for SFY2018 and SFY2019; projects must be achievable by June 30, 2019.

Eligible Applicants:

County government representatives, including county commission, county attorney and county sheriff and federally recognized tribal governments are eligible to apply for a grant to provide services under this program.

Community Partnerships:

DPHHS encourages county or tribal applicants to seek out partnerships with community entities qualified to provide mental health services. Entities may include community members, mental health advocates, health care providers, and law enforcement officials who collaborate on crisis programs within their community and who can demonstrate the funds provided will be used appropriately. All partnerships with private or public entities that are qualified to provide mental health services and collaborative services should be sought out. Communicating with other qualified entities to develop relationships to enhance your grant is also encouraged.

DPHHS requires applicants demonstrate active community partnerships and familiarity in supporting the complex mental health, and health care needs of individuals with serious mental illness. Applicants should develop relationships with entities serving people who are experiencing a mental health crisis. The partnerships identified shall be described, including where and how resources are shared for the benefit of the program.

A local investment/match is required to receive funds from DPHHS for the County and Tribal Matching Grant program. Each county or tribe is assigned a match rate of 50% to 70% matching funds of $0.50 to $0.70 may be awarded as indicated in Appendix B, SFY18-19 Matching Table (attached below).

Schedule of Events:
-Announcement of Request for Applications: June 23, 2017
-Application Due Date: August 4, 2017
-Intended Date for Contract Award: August 31, 2017

Before starting your grant application, please review the funding source's website listed below for updates/changes/addendums/conferences/LOIs.
Helen Higgins
406-444-3055
hhiggins@mt.gov

Department of Public Health and Human Services
Addictive and Mental Disorders Division
100 N. Park Avenue, Suite 300
Helena, MT 59601

HHSAMDDMHSPwaiver@mt.gov

USA: Montana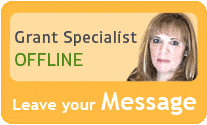 Our team of researchers and grant specialists review hundreds of funding resources daily to make sure GrantWatch.com provides members with the most up-to-date grants.
We have grants for: