Refugee Career Pathways (RCP) Program
Grants to USA Nonprofits, Agencies, and IHEs to
Help Refugees Obtain Professional Employment

U.S. Department of Health and Human Services (HHS) - Administration for Children and Families (ACF) - Office of Refugee Resettlement (ORR)

08/29/17 11:59 PM ET Electronic Receipt; or 4:30 PM Hard Copy Receipt (exemption from electronic submission required)
Grants to USA nonprofit organizations, government agencies, and IHEs for programs to assist refugees in attaining self-sufficiency through skilled or professional employment that draws on previously-acquired skills, experience, and knowledge. Recipient organizations will aid refugees in learning about available career pathways and developing individualized plans to gain employment and advance within their chosen career field.

Allowable activities will include case management, training and technical assistance, specialized English language training, and mentoring. Grantees may also provide refugee participants with financial assistance for costs related to the establishment or re-establishment of credentials, such as obtaining educational credits or enrollment in required certification programs. Grantees are required to collaborate with professional associations, universities, and others with expertise in this area to facilitate career opportunities in ways that supplement, rather than supplant, existing services.

Refugee Career Pathways Overview:

The Refugee Career Pathways (RCP) program is a new program established by the Office of Refugee Resettlement (ORR) to address the obstacles faced by resettled refugees in initiating professional careers in their new communities. While many refugees have previous professional experience in their country of origin, they often lack the degrees, certifications, and knowledge specific to the U.S. job environment needed to attain professional employment after resettlement. Even highly-skilled refugees are often required to take low-skilled jobs with little opportunity for advancement or skill development. This in turn limits refugees' potential to achieve economic self-sufficiency and to benefit their communities by making full use of the skills and experience they bring to their new home.

The goal of the RCP program is to support refugees in attaining the knowledge and resources needed to begin a professional career in their new community. Existing job training programs for refugees often focus on supporting initial job placement, which may not be adequate to secure long-term self-sufficiency. The RCP program will assist refugees to begin professional careers that provide not only a salary but also greater job security and the possibility of career advancement.

To achieve this goal, the program will employ the career pathways approach, which has shown promise in enabling immigrants to gain entry into career fields in the US.

The Workforce Innovation and Opportunity Act (WIOA) of 2014 defines a career pathway as "a combination of rigorous and high-quality education, training, and other services that—

(A) aligns with the skill needs of industries in the economy of the State or regional economy involved;
(B) prepares an individual to be successful in any of a full range of secondary or postsecondary education options, including registered apprenticeships;
(C) includes counseling to support an individual in achieving the individual's education and career goals;
(D) includes, as appropriate, education offered concurrently with and in the same context as workforce preparation activities and training for a specific occupation or occupational cluster;
(E) organizes education, training, and other services to meet the particular needs of an individual in a manner that accelerates the educational and career advancement of the individual to the extent practicable;
(F) enables an individual to attain a secondary school diploma or its recognized equivalent, and at least one recognized postsecondary credential; and
(G) helps an individual enter or advance within a specific occupation or occupational cluster."

The career pathways approach stems from the Building Linkages through Career Clusters initiative developed by the US Department of Education and other partners in 1996. This approach recognizes that every career field comprises a number of specific job functions, which require different levels of experience, education, and training. Practitioners of career pathway training emphasize educating job seekers on the types of positions they may be able to secure in the short term, while creating actionable plans to advance within that field in the long term.

Successful implementation of the career pathways approach relies upon a strong network of local partners with the capacity to address all aspects of individual career development. Organizations implementing the RCP program will work in close cooperation with local partners and service providers to guide participants through program activities and ensure access to ongoing career support following participation in the program.

Program Scope and Activities:

The RCP program will enable refugees to overcome the obstacles associated with obtaining skilled and/or professional employment following resettlement. Program objectives are:

-Helping refugees achieve self-sufficiency by obtaining the means to secure professional or skilled employment.

-Increasing refugees' understanding of career pathways and equipping them with the knowledge and tools to succeed in their chosen career path.

Activities funded under this program are service related. Through the RCP program, organizations will work directly with refugees to apply the career pathways approach through training and individualized technical assistance. They will assist refugees and other eligible populations (as referenced in Section I. Program Description, Program Scope and Activities, Eligible Clients Defined) to identify opportunities to enter their chosen career field and make a plan to advance in this field over time. They will identify barriers to entering this field – such as lack of a recognized credential or unfamiliarity with specific workplace regulations – and provide support and resources to mitigate these barriers.

RCP Program Activities:

The RCP program will meet its objectives through the following activities:

Career Development Plans:

A career development plan must be established for each participant based on that participant's skills, experience, credentials, and desired career path. A selected career field must be one: that the participant can qualify for and attain at least an entry-level job while participating in the RCP program, that provides opportunities for professional advancement, and that has employment opportunities in the local community. The plan must lay out a clear and realistic path to qualifying for and attaining employment in the participant's career field. The plan must include, as applicable:

-A description of the career field the participant intends to enter, along with any corresponding skills, experience, and credentials that will be beneficial in gaining employment in that field.
-Specific job titles for which the participant could qualify within the term of the participants' involvement with the RCP program, along with any additional education, credentials, or experience required to qualify.
-Other potential barriers to entry in the participant's chosen career field (such as limited English skills, lack of familiarity with workplace standards, or inexperience with job search strategies) and a corresponding strategy to eliminate or mitigate these barriers.
-Specific educational courses and/or programs of study to be completed by the participant.
-Opportunities to gain additional experience such as on-the-job training, mid-career internships, or apprenticeships to be completed by the participant.
-Exams and/or training programs required to acquire a credential required for or helpful to obtaining employment in the participant's chosen career field. If it is possible for a previously acquired credential to be recognized by US employers, a plan detailing the steps needed for recognition of this credential.
-Local employers hiring for the positions described above.
-A list of mentors and other potential contacts able to provide guidance in locating a job and succeeding in the participant's chosen field.
-Any costs associated with each item described above.

In addition, plans must include options for further career development participants may pursue following their participation in the RCP program, and how they can save and plan for future career development. The plan is intended to be a living document that will be modified and improved throughout the participants' involvement with the program.

The plan must include a service agreement to be signed by participants with information on the role, responsibilities, and expectations of both the participants and the implementing organization. This agreement must also explain terms under which participants may be suspended or removed from the program such as lack of active engagement in the program or violation of program policies, and a process for appeal.

Training and Technical Assistance:

The RCP program will provide refugee participants with training and technical assistance that will enable them to attain employment within their chosen career field. Specialized training must be available to participants to enable them to overcome obstacles to employment and to attain success in their careers. Training programs must be based on the needs of the local refugee population and the requirements for employment in the career fields on which the local program focuses. Examples of potential training areas include vocational English skills; familiarization with the U.S. workplace environment; and related skills such as resume writing, interviewing, and forming professional networks.

In addition to group training, the RCP program will provide career counseling and technical assistance to participants on an individual basis. Individual technical assistance will focus on development and continuous improvement of the participant's career development plan, and completion of the steps contained in the plan.

The program will provide guidance to participants as they attain the necessary educational credits, credentials, and professional experience to qualify for employment in their chosen field. The program will assist participants in overcoming obstacles to employment and making adjustments when faced with difficulties in attaining career goals. The program will connect participants with employers, mentors, and local employment-based service providers, and resources such as those provided under WIOA that can provide additional guidance in attaining employment and ongoing professional development.

The program will also facilitate the development of career pathway resources for refugees, such as handbooks, licensing guides, and skills assessment tools to assist refugees in determining the most effective means of career entry and development in the context of the US and local job environment.

Direct Financial Assistance:

Under the RCP program, there is the option to offer direct financial assistance to refugee participants for costs associated with career advancement. All direct financial assistance must be clearly related to professional development opportunities included in the participant's career development plan. Whenever possible, payment should be made directly to the service provider. If participant reimbursement is necessary, the participant must have the expense approved in writing prior to purchase. The RCP program limits direct financial assistance to $2,500 per budget period for each participant - see Section IV.6. Funding Restrictions for further information regarding this limitation.

Partnerships:

The RCP program will be implemented with support from a network of local community partners that focus on individual career advancement. Partner networks will include organizations with demonstrated capacity in areas required to support individual career advancement of refugee participants, including:

-Job skills training
-Refugee services
-Vocational English language training
-Career mentorship
-Facilitation of career entry through apprenticeships, on the job training, etc.

Examples of such partners include:

-Educational institutions -Professional associations -American Job Centers
-Employers
-Refugee resettlement and support agencies
-Nonprofit organizations providing technical assistance in immigrant and refugee
professional career development
-Experts in employment, career pathways, and/or specific professions
-Professional mentors who have been successful in entering a career field, potentially including refugees and immigrants

Partners may receive program funding through a subaward basis as appropriate. Subawards may be proposed in cases in which third parties are best suited to provide training or other forms of direct assistance to participants. Subawards must be limited to include only those costs needed to provide the specific services required by the program. A partnership may also include agreements with organizations already fully funded to provide related services, in these cases subaward funding would not be provided.

$3,000,000

Expected Number of Awards: 12

-Award Ceiling: $250,000 Per Budget Period
-Award Floor: $150,000 Per Budget Period
-Average Projected Award Amount: $250,000 Per Budget Period

The anticipated project start date is November 15, 2017.

The length of the project period is 36 months with three 12-month budget periods.

Awards for the second and third 12-month budget periods will be made subsequent to approval of non-competing continuation applications and will be subject to the availability of funds, satisfactory progress by the grantee, and a determination that continued funding would be in the best interest of the federal government.

City or township governments
County governments
Independent school districts
Indian housing authorities
Native American tribal governments (Federally recognized)
Nonprofits having a 501(c)(3) status with the IRS, other than institutions of higher education
Nonprofits that do not have a 501(c)(3) status with the IRS, other than institutions of higher education
Private institutions of higher education
Public and State controlled institutions of higher education
Public housing authorities
Special district governments
State governments

Eligible applicants for refugee programs under the Immigration and Nationality Act § 412(c)(1)(A) are "public and private nonprofit agencies" such as:

-State governments
-County governments
-City or township governments
-Special district governments
-Independent school districts
-Public and state-controlled institutions of higher education
-Native American tribal governments (federally recognized)
-Native American tribal organizations (other than federally recognized tribal governments)
-Public housing authorities/Indian housing authorities
-Nonprofits with 501(c)(3) IRS status (other than institutions of higher education)
-Nonprofits without 501(c)(3) IRS status (other than institutions of higher education)
-Private institutions of higher education

Faith-based and community organizations that meet the eligibility requirements are eligible to receive awards under this funding opportunity announcement.

Applications from individuals (including sole proprietorships) and foreign entities are not eligible and will be disqualified from competitive review and from funding under this announcement.

Eligible Clients Defined:

Potential program participants include both refugees with previous professional experience and refugees without professional experience who are interested in developing the skills to pursue a specific career. When returning to a profession held prior to resettlement is not feasible in the short term, implementing organizations will inform refugees about alternative career fields and positions that enable them to use their skills in a similar but more accessible capacity.

For the purpose of this FOA the term "refugee" refers to individuals with the following statuses who are eligible for ORR Refugee Resettlement Program benefits (see 45 CFR § 400.43(a) (1)- (6) or statutory provisions cited below):

1. Individuals paroled as refugees or asylees under § 212(d)(5) of the Immigration and Nationality Act (INA);
2. Refugees admitted under § 207 of the INA;
3. Asylees whose status was granted under § 208 of the INA;
4. Cuban and Haitian entrants, in accordance with the requirements in 45 CFR § 401.2;
a. Any individual granted parole status as a Cuban/Haitian Entrant (Status Pending) or granted any other special status subsequently established under the immigration laws for nationals of Cuba or Haiti, regardless of the status of the individual at the time assistance or services are provided;
b. A national of Cuba or Haiti who was paroled into the U.S. and has not acquired any other status under the INA and with respect to whom a final, non-appealable, and legally enforceable order of removal, deportation, or exclusion has not been entered;
c. A national of Cuba or Haiti who is the subject of removal, deportation, or exclusion proceedings under the INA and with respect to whom a final, non-appealable, and legally enforceable order of removal, deportation, or exclusion has not been entered;
d. A national of Cuba or Haiti who has an application for asylum pending with the Department of Homeland Security/United States Citizenship and Immigration Services or Department of Justice/Executive Office for Immigration Review and with respect to whom a final, non- appealable, and legally enforceable order of removal, deportation or exclusion has not been entered;
5. Lawful permanent residents provided the individuals previously held one of the statuses identified above. (Note that this does not refer to Amerasians who are admitted as lawful permanent residents. See #6 below.);
6. Certain Amerasians from Vietnam who are admitted to the U.S. as immigrants pursuant to § 584 of the Foreign Operations, Export Financing, and Related Programs Appropriations Act, 1988 (as contained in § 101(e) of Public Law (Pub. L.) 100-202), as amended (8U.S.C. § 1101 note);
7. Iraqi and Afghan Special Immigrants per section 1244(g) of Div. A of Pub. L. 110-181, as amended (8 U.S.C. § 1157 note) and section 602(b) (8) of Div. F of Pub. L. 118-8, as amended (8 U.S.C. § 1101 note);
8. Victims of a severe form of trafficking in persons per the Victims of Trafficking and Violence Protection Act of 2000, Pub. L. No. 106-386, as amended, 22 U.S.C. § 7105(b) (1)(A) and (c);

ORR assistance and services must be provided to refugees without regard to race, religion, nationality, gender, or political opinion.

Additionally, ORR has designated as eligible for the RCP program only refugees who are not yet citizens and who have been the US for not more than 5 years at the time of enrollment. Prior approval for exceptions to the 5-year requirement may be requested if good cause can be shown as to why an individual who has been in the US for a longer period of time must be considered a priority for services under the program.

Electronic are due via Grants.gov by 11:59 PM ET, on the August 29, 2017 due date.

The deadline for receipt of paper applications is 4:30 PM ET on the August 29, 2017 due date. Paper applications received from applicants that have not received approval of an exemption from required electronic submission will be disqualified from competitive review and from funding under this announcement.

All applicants must have a DUNS Number and an active registration with the System for Award Management. Obtaining a DUNS Number may take 1 to 2 days.

View this opportunity on Grants.gov:
https://www.grants.gov/web/grants/search-grants.html?keywords=HHS-2018-ACF-ORR-ZM-1224

Before starting your grant application, please review the funding source's website listed below for updates/changes/addendums/conferences/LOIs.
Ryan Foster
P: (202) 260-6949
F: (202) 401-5772
ryan.foster@acf.hhs.gov

Administration for Children and Families
Office of Refugee Resettlement
Division of Refugee Services
Mary E. Switzer Building
330 C Street, SW.
Washington , DC 20201

93.576

HHS-2018-ACF-ORR-ZM-1224


181922_HHS-2018-ACF-ORR-ZM-1224_0.pdf

181922_oppHHS-2018-ACF-ORR-ZM-1224-cfda93.576-cidHHS-2018-ACF-ORR-ZM-1224.pdf

USA: Alabama; Alaska; Arizona; Arkansas; California; Colorado; Connecticut; Delaware; Florida; Georgia; Hawaii; Idaho; Illinois; Indiana; Iowa; Kansas; Kentucky; Louisiana; Maine; Maryland; Massachusetts; Michigan; Minnesota; Mississippi; Missouri; Montana; Nebraska; Nevada; New Hampshire; New Jersey; New Mexico; New York City; New York; North Carolina; North Dakota; Ohio; Oklahoma; Oregon; Pennsylvania; Rhode Island; South Carolina; South Dakota; Tennessee; Texas; Utah; Vermont; Virginia; Washington, DC; Washington; West Virginia; Wisconsin; Wyoming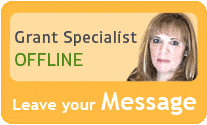 Our team of researchers and grant specialists review hundreds of funding resources daily to make sure GrantWatch.com provides members with the most up-to-date grants.
We have grants for: