FY 2017 BJA: A National Training and Technical Assistance Initiative to Improve Police-Based Responses to People with Mental Health Disorders and Intellectual and Developmental Disabilities
Grant to a USA Nonprofit, For-Profit or IHE to Train Law
Enforcement to Interact with Individuals with Disabilities

U.S. Department of Justice (DOJ), Office of Justice Programs (OJP), Bureau of Justice Assistance (BJA)

08/22/17 11:59 PM ET
Grant to a USA nonprofit, for-profit, or IHE for the provision of technical assistance and training to local and state governments so they may better interact with individuals with intellectual and developmental disabilities and mental health disorders. The purpose of this program is to improve officer and public safety by supporting state, local, and tribal police and law enforcement as first responders to calls for service and incidents involving such individuals.

Overview:

The Problem: Police officers routinely are the first responders to people with mental health disorders and, notably, up to 10 percent of calls for service involve someone with a severe mental illness. Additionally, it is estimated that 87 percent more resources are used for calls for service involving mental illness. There are also a disproportionate number of people with mental illness in jails and prisons. In fact, it is estimated that approximately two million adults with serious mental illnesses are admitted into jails each year, about three-quarters of whom have co-occurring substance use disorders. "Jails spend two to three times more money on adults with mental illnesses that require intervention than on those without those needs, yet often do not see improvements to public safety or these individuals' health." "People with intellectual and developmental disabilities are also overrepresented in the criminal justice system and people with disabilities are twice as likely to be victims of violent crime." Intellectual and developmental disabilities are not the same as mental illness and require different responses by police and law enforcement officers.

According to information received in a 2016 42-state survey conducted by the Council of State Governments Justice Center, in partnership with the International Association of Directors of Law Enforcement Standards and Training, despite consistent recognition of the value of training on mental health and crisis de-escalation, there is tremendous variability in standards among states and, even then, the focus is mostly on entry-level training. Although training is the most tangible solution, the complexity of calls involving people with mental health disorders (MHD) and intellectual and development disabilities (IDD) requires comprehensive strategies that exceed law enforcement training alone to create systemic change and improvements.

Existing BJA Resources: BJA supports a number of programs and resources to assist communities to improve responses to individuals with MHD and IDD. Applicants should become familiar with these programs and resources and develop a proposal that acknowledges and proposes a comprehensive TTA strategy that builds upon these existing efforts.

Programs such as the Justice and Mental Health Collaboration Program (JMHCP) support innovative cross-system collaboration for individuals with mental illnesses or co-occurring mental health and substance use disorders who are involved in the justice system. In FY 2017 the JMCHP solicitation included a new category to provide small strategic planning grants for law enforcement and mental health collaboration. In 2013, BJA funded the National Center on Criminal Justice and Disability to build a national clearinghouse of information and training on the topic of people with IDD as victims, witnesses, and suspects or offenders of crime.

Law enforcement agencies have relied upon police-mental health collaboration (PMHC) for 30 years to safely and effectively respond to people with mental illnesses. Although there has been positive change, responses have varied throughout the years and the ability to collect data and grow the body of knowledge on what works has been limited. In an effort to consolidate and create a centralized online learning site for law enforcement, in 2016 BJA developed and launched the PMHC Toolkit. This resource gives agencies the "how to" in planning, implementing, sustaining, and evaluating police-based responses to people with mental illness. BJA has also supported six Law Enforcement Mental Health Learning Sites, highlighted throughout the PMHC Toolkit, which share their policies and practices with peers and host site visits for police and mental health partners who want to learn more.

The Crisis Intervention Team (CIT) model is one of several recognized strategies highlighted in the toolkit. To improve uptake of this model, BJA is currently completing a National CIT Curriculum to be made publicly available in the fall of 2017, and through the FY 2017 National Initiatives: Preventing Violence Against Law Enforcement Officers and Ensuring Officer Resilience and Survivability (VALOR) Initiative has competed resources to deliver the curriculum nationwide.

BJA also supports the Stepping Up Initiative to reduce the number and prevalence of people with mental illness in jails. This initiative, in partnership with the Council of State Governments Justice Center, the National Association of Counties, and the American Psychiatric Association Foundation, has resulted in 363 counties to date passing resolutions to develop action plans to achieve county system changes to reduce the number of people with mental illness in their jails. Other police-focused initiatives such as BJA's Smart Policing and VALOR have recognized the importance of partnering with researchers to assist police with data and the importance of officer health and wellness for safer responses.

At the core of all of these existing resources and initiatives is the acknowledgement that no one agency alone within a jurisdiction can lessen or improve police and law enforcement encounters with people with MHD and IDD. Through cross training, formal partnerships, and shared resources, these criminal justice entities together with their MHD and IDD service delivery system partners can develop policies and protocols and change business practices to improve community responses, the safety of people with MHD and IDD, and the safety of police and law enforcement officers.

Overview of New Initiative:

To support police and law enforcement agencies and their MHD and IDD service delivery partners to build capacity to improve their collaborative responses, BJA will support a National Training and Technical Assistance Center to Improve Police-Based Responses to People with MHD and IDD (National Center). The National Center will assist BJA to coordinate and build upon existing assets and resources described above to serve police agencies and their mental health and social service partners. Many of the resources that BJA offers can be adapted and maximized with specific training and technical assistance for implementation. Without TTA, agencies must implement resources in the community without specific guidance, planning, assessment, contextualization, and knowledge about best practices for implementation.

Goals, Objectives, and Deliverables:

The goal of the National Center is to build state, local, and tribal governments' capacity to develop, implement, sustain, track, and assist police and law enforcement in having effective responses to people with MHD and IDD. In addition to fostering more effective collaboration, the Centers work will support public and officer safety.

It is expected that the successful applicant will have significant experience with collaboration between police/law enforcement and MHD and IDD service delivery systems, either through demonstrated experience and expertise of existing or proposed staff or through proposed partnership(s) between organizations. A competitive application must also include representation from groups representing consumers of MHD and IDD services as well as their family members.

BJA is seeking to fund a national TTA provider with demonstrated ability to build and enhance police and mental health system and responder capacity to improve law enforcement responses and outcomes for people with MHD and IDD.

This provider must demonstrate the ability to work swiftly, at a high level, and strategically to address the needs of the field. A successful applicant will provide a robust list of subject matter experts and demonstrate the ability to locate other subject matter experts as the need arises. In addition to general law enforcement expertise, the applicant should ensure that it has or can access prosecutorial expertise to support a truly collaborative approach to this problem.

With guidance from BJA the provider will:

Objective 1: Develop and manage a TTA delivery system to build capacity among police and partner MHD and IDD service delivery systems to improve responses to and outcomes for people with MHD and IDD. Based on a robust assessment phase, assist departments in identifying strengths and opportunities that will create the foundation of a program implementation strategy.

Deliverables:
-Develop and execute a protocol to assess a jurisdiction's current police response to people with MHD and IDD, including strength of existing partnership with MHD and IDD service delivery systems. The grantee will be expected to incorporate and build upon existing BJA tools to determine the current strength and capacity of the existing police/MHD and IDD strategies to include: review of existing policy and practice, documentation of collaboration, strength of information sharing and data collection, and ability to track outcomes.
-Use the PMHC Toolkit to market and receive requests for services.
-Develop a process to triage jurisdictions and provide appropriate resources to meet their needs based on the result of assessment outcomes, including swift, customized, and strategic technical assistance, to include onsite support when appropriate.
-Assist communities to identify gaps in MHD and IDD service availability and treatment capacity to meet the needs of the subset of this population that comes into contact with police and law enforcement agencies.
-Identify and expose TTA sites to best practices and provide technical expertise to plan and map a strategy; determine prerequisite steps and prioritize needs and strategies to overcome challenges as identified together by the local/state/tribal partner's police, MHD and IDD partners.
-Establish goals and evaluate performance of comprehensive response plans, including follow-up with jurisdictions on progress toward implementing TTA recommendations.

Objective 2: Develop Police/Law Enforcement/Prosecutor MHD and IDD champions to serve as TTA consultants to triaged jurisdictions, and to provide accurate and comprehensive information in response to state, local, and tribal requests. This "on demand" service will ensure BJA has the requisite expertise on hand to respond to field requests for the best information and strategies surrounding Police/Law Enforcement MHD-IDD initiatives.

Deliverables:
-Provide on-demand TTA for agencies contacting the National Center for specific TTA needs related to improving police-based responses to people with MHD and IDD.
-Meet and collaborate with BJA and others to enhance resources and knowledge, and leverage the respective expertise of partners in responding to the needs of the field.
-Engage and broker nationally recognized speakers with expert knowledge as it relates to responding to people with MHD and IDD.
-Upon BJA's recommendation and approval, the TTA provider will meet with or coordinate with nationally recognized authors, academics, police executives, MHD and IDD professionals, advocacy professionals, and people with MHD/IDD, their family members, and others to form an expert and deployable speakers' bureau.

Objective 3: Develop and pilot a Police/Law Enforcement Executives Curriculum that increases executive leadership's involvement to apply their knowledge and understanding of responding to people with MHD/IDD and administrating agency impact with and without a PMHC.

Deliverables:
-Develop specific tools and reference material for supervisors, middle management officers, and other community leaders that act as co-responders in crisis situations such as behavioral health, fire departments, and emergency management services.
-Create and execute a leadership training and problem-solving curriculum for police executive leadership that promotes evidence-based practice, skill development, and improved management of comprehensive community strategies to respond to people with MHD and IDD.

Objective 4: Plan and host a national convening of innovators and leaders in the field to share and build knowledge about what is promising and working to lessen and improve police/law enforcement/prosecutor contact with people with MHD and IDD and develop a communications strategy for information sharing between justice leaders/practitioners and MHD and IDD service delivery partners at the state, local, and tribal level.

Deliverables:
-Convene a meeting of leaders and innovators, including representatives from jurisdictions with unique technology solutions to identify multisystem frequent users, match available services to people in need, and appropriate for assessment/diversion.
-Develop a mechanism to identify innovations, and where appropriate educate about and scale up promising approaches to improved safety, increased access to MHD and IDD services, decreased repeat encounters with police/law enforcement, reduced costs, and improved community relations.
-Drive technology solutions for information sharing between MHD and IDD service delivery system providers, police/law enforcement, emergency services, and jails to better communicate important real time data.

Objective 5: Develop, in partnership with BJA and other federal agencies as relevant, a research agenda that considers the current research base, identifies gaps in knowledge, and lays out and prioritizes scalable research/evaluation options. The plan should consider what works to solidify partnerships between police/law enforcement and MHD and IDD service delivery systems, PMHC training programs (considerations should include who gets trained, when they are trained, how training is delivered, length of training, and necessity/frequency of booster training), officer peer supports, implementation science, and information/data sharing.

Deliverables:
-Convene multidisciplinary researchers and practitioners to consider and design a research agenda.
-Identify research gaps and data that is needed to make informed decisions at the state, county, and local level.
-Build researcher capacity to serve as partners in action research models that assess and provide collaborative police/law enforcement and MHD and IDD service delivery system partners with close to real time feedback on implementation and results and drive solutions for course corrections when necessary.
-Consult with researchers to use evidence-based strategies, collect data, and assess needs in order to provide fidelity to strategic plans for improving the collaboration of the criminal justice system with local, county, and state health systems in response to people with MHD and IDD.
-Complete a research agenda that examines model approaches to responding to people with MHD and IDD such as CIT, Co-responder teams, Mobile Crisis teams, and Tailored/Customized approaches. Develop a research proposal that considers as goals: improved safety; increase access to behavioral healthcare; decreased repeat encounters with the crinimal justice system; reduced costs; improved community relations.

Objective 6: Coordinate, market, and deliver BJA products and tools as well as other vetted products, tools, methods, and models relative to police-based responses to MHD and IDD. Oversee the content development, production, and maintenance of online media products and tools such as the PMHC Toolkit.

Deliverables:
-Develop a process to gather and keep current content and information available through the PMHC Toolkit. Identify, curate, and maintain on the PMHC Toolkit: relevant policy papers, publications, articles, and reports or other data from local, state, national, and federal sources for the field at large that highlight/demonstrate research and innovative, promising, and evidence-based approaches to respond/divert/treat people with MHDs and IDDs who are involved in the justice system.
-Gather existing BJA assets pertinent to police responses to people with MHDs and IDDs and adapt to the existing modular PMHC Toolkit format.
-Standardize products for online and mobile environments and ensure excellence in their delivery.
-Develop communication strategies to improve national awareness and knowledge of best practices in police mental health collaboration, information sharing, data capacity, and connections to treatment. This communication strategy is key to ensuring all of the above referenced work is offered regularly and routinely to the field. It will ensure a constant online and in-person presence for BJA to support the field.

Objective 7: Assist in professionalizing, marketing, facilitating, and tracking BJA's expanded law enforcement-mental health learning sites and manage the demand for onsite visits.

Deliverables:
-Work with BJA and an existing TTA provider to expand and market the number and geographic diversity of mental health/law enforcement learning sites, which currently are select sites that serve as models to other jurisdictions around the country of effective, specialized police-based responses.
-Expand the scope of the learning sites to include peer-to-peer learning though Police-Disability Response Teams as developed by the National Arc's Pathways to Justice Program.
-Develop and disseminate articles, publications, materials, webinars, and guides as needed to reinforce information exchange between learning sites.
-Create a professional business process to manage agency visits through planning for and development of learning objectives, agenda development, 90-day follow up on agency implementation of learning objectives, and pre- and post-learning assessments to gauge change regarding material learned.
-Add to and grow a standardized information packet to make available to interested agencies regarding the learning sites.

Objective 8: Coordinate with BJA's existing TTA providers to ensure consistency, knowledge, awareness and best use of existing resources and assets. This objective ensures swift responses to requests for technical assistance and develops a coordination capacity so that BJA can ensure the most applicable TTA available nationally is appropriately offered to the field.

Deliverables:
-Collaborate with all BJA TTA providers that contribute to improving police and law enforcement responses to people with MHD and IDD. Upon BJA's recommendation and approval, the grantee will meet with or coordinate with other BJA programs, federal agencies, and TTA providers in an effort to collaborate and coordinate services and technical support across offices and departments.
-Connect interested jurisdictions to BJA resources and relevant providers.
-Engage proactively with current and future BJA grantees and TTA providers to assess progress, address challenges, and identify lessons learned to share with the field.
-Collect, maintain, and disseminate information about effective policies, programmatic practices, and trends relevant to police and MHD and IDD service delivery system collaboration.

Overall TTA Provider Requirements:

BJA TTA providers are required to coordinate all TTA activities with BJA's National Training and Technical Assistance Initiative (NTTAC). The successful applicant will be required to comply with NTTAC protocols in order to ensure coordinated delivery of services among TTA providers and effective use of BJA TTA grant funding. BJA reserves the right to reasonably modify these protocols at any time at its discretion.

TTA providers may be required to participate in BJA's Grant Stat. Through Grant Stat, BJA management and staff examine the performance of the grant programs funded by BJA by tracking grantee or program performance along several key indicators. Grant Stat calls for the collection and analysis of performance data and other relevant grant-level information that enables BJA as well as our TTA partners to be held accountable for the grantee's and program's performance as measured against the program's goals and objectives. In addition, the TTA provider will be required to assist grantees in the collection of performance measure data, working in collaboration with the local research partners.

In addition, BJA will also require the selected providers to coordinate with other BJA TTA partners that are engaged in strategic planning activities at the state or local levels where the issues and activities could be related, including the required strategic planning of State Administering Agencies to inform their plans for BJA's Justice Assistance Grant formula funding as well as BJA's Justice Reinvestment Initiative.

Evidence-Based Programs or Practices:

OJP strongly emphasizes the use of data and evidence in policy making and program development in criminal justice, juvenile justice, and crime victim services.

OJP is committed to:
-Improving the quantity and quality of evidence OJP generates
-Integrating evidence into program, practice, and policy decisions within OJP and the field
-Improving the translation of evidence into practice

OJP considers programs and practices to be evidence-based when their effectiveness has been demonstrated by causal evidence, generally obtained through one or more outcome evaluations. Causal evidence documents a relationship between an activity or intervention (including technology) and its intended outcome, including measuring the direction and size of a change, and the extent to which a change may be attributed to the activity or intervention. Causal evidence depends on the use of scientific methods to rule out, to the extent possible, alternative explanations for the documented change. The strength of causal evidence, based on the factors described above, will influence the degree to which OJP considers a program or practice to be evidence-based. The OJP CrimeSolutions.gov website is one resource that applicants may use to find information about evidence-based programs in criminal justice, juvenile justice, and crime victim services.

$2,500,000

BJA expects to make up to one award.

$2,500,000

BJA expects to make an award for a 12-month period of performance, to begin on October 1, 2017.

BJA may, in certain cases, provide additional funding in future years to awards made under this solicitation through supplemental awards.

For profit organizations other than small businesses
Nonprofits having a 501(c)(3) status with the IRS, other than institutions of higher education
Public and State controlled institutions of higher education
Small businesses

Eligible applicants are public or private organizations, nonprofit and for-profit organizations (including tribal nonprofit and for-profit organizations), and public universities and colleges (including tribal institutions of higher education). For-profit organizations (as well as other recipients) must forgo any profit or management fee.

Competitive applicants will demonstrate experience with providing training and technical assistance (TTA) to police/law enforcement agencies and organizations that serve people with mental health disorders, co-occurring mental health and substance use disorders, and people with intellectual and developmental disabilities.

This demonstrated expertise should include delivering and managing strategic planning services and training to police agencies, as well as experience funding and delivering services to people with mental health disorders, co-occurring substance use and mental health disorders, and intellectual and developmental disabilities. In particular, the applicant must have demonstrated past experience in working with state and or local governments, police and mental health systems, organizations for people with intellectual disabilities/developmental disabilities, criminal justice systems and an understanding of such systems and organizations, their operation, organizational structure, culture, and environment.

All of this expertise should be demonstrated through a collaborative application. Due to the multi-faceted issues that must be covered under this solicitation, BJA welcomes applications under which two or more entities would carry out the federal award, such as to construct a consortium; however, only one entity may be the applicant. Any others must be proposed as subrecipients. The applicant must be the entity that would have primary responsibility for carrying out the award, including administering the funding and managing the entire program. Under this solicitation, only one application by any particular applicant entity will be considered. An entity may, however, be proposed as a subrecipient in more than one application.

Applicants must register with Grants.gov prior to submitting an application. All applications are due by 11:59 PM eastern time on August 22, 2017.

To be considered timely, an application must be submitted by the application deadline using Grants.gov, and the applicant must have received a validation message from Grants.gov that indicates successful and timely submission.

OJP urges applicants to submit applications at least 72 hours prior to the application due date, in order to allow time for the applicant to receive validation messages or rejection notifications from Grants.gov, and to correct in a timely fashion any problems that may have caused a rejection notification.

Applicants must acquire a unique entity identifier (currently, a DUNS number). Obtaining a DUNS number is a free, one-time activity. A DUNS number is usually received within 1-2 business days.

Applicants must acquire registration with the System for Award Management (SAM). An applicant must be registered in SAM to successfully register in Grants.gov. Each applicant must update or renew its SAM registration at least annually to maintain an active status. SAM registration and renewal can take as long as 10 business days to complete.

An application cannot be successfully submitted in Grants.gov until Grants.gov receives the SAM registration information. Once the SAM registration/renewal is complete, the information transfer from SAM to Grants.gov can take as long as 48 hours. OJP recommends that the applicant register or renew registration with SAM as early as possible.

View this opportunity on Grants.gov:
https://www.grants.gov/web/grants/search-grants.html?keywords=BJA-2017-13103

Before starting your grant application, please review the funding source's website listed below for updates/changes/addendums/conferences/LOIs.
For technical assistance with submitting an application, contact the Grants.gov Customer Support Hotline:

800-518-4726 / 606-545-5035
support@grants.gov

For assistance with any unforeseen Grants.gov technical issues beyond an applicant's control that prevent it from submitting its application by the deadline, or any other requirement of this solicitation, contact the National Criminal Justice Reference Service (NCJRS) Response Center:

Toll-free: 800-851-3420
TTY: 301-240-6310 (hearing impaired only)
Fax: 301-240-5830
Email: grants@ncjrs.gov
Web Chat: https://webcontact.ncjrs.gov/ncjchat/chat.jsp

16.738

BJA-2017-13103

USA: Alabama; Alaska; Arizona; Arkansas; California; Colorado; Connecticut; Delaware; Florida; Georgia; Hawaii; Idaho; Illinois; Indiana; Iowa; Kansas; Kentucky; Louisiana; Maine; Maryland; Massachusetts; Michigan; Minnesota; Mississippi; Missouri; Montana; Nebraska; Nevada; New Hampshire; New Jersey; New Mexico; New York City; New York; North Carolina; North Dakota; Ohio; Oklahoma; Oregon; Pennsylvania; Rhode Island; South Carolina; South Dakota; Tennessee; Texas; Utah; Vermont; Virginia; Washington, DC; Washington; West Virginia; Wisconsin; Wyoming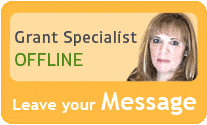 Our team of researchers and grant specialists review hundreds of funding resources daily to make sure GrantWatch.com provides members with the most up-to-date grants.
We have grants for: