AERA Research Grants
Grants to USA Faculty, Postdocs, and Scholars
for Research to Address Education Policy
Agency Type:
Foundation / Corporation

American Educational Research Association (AERA) and National Science Foundation (NSF)

08/31/17 11:59 PM PT
Grants of up to $20,000 and grants of up to $35,000 to USA IHE-affiliated faculty, postdoctoral researchers, and doctoral-level scholars for research addressing education policy in the US. Applications are invited from across a broad range of disciplines, such as education, economics, sociology, psychology, economics, demography, statistics, and psychometrics.

AERA invites education­-related research proposals using National Center for Education Statistics (NCES), NSF, and other federal databases.

The Governing Board for the AERA Grants Program has established the following four strands of emphasis for proposals. Applicants are encouraged to submit proposals that:

-Develop or benefit from new quantitative measures or methodological approaches for addressing education issues
-Include interdisciplinary teams with subject matter expertise, especially when studying science, technology, engineering and mathematics (STEM) learning
-Analyze TIMSS, PISA, or other international data resources
-Include the integration and analysis of more than one data set

Research projects related to at least one of the strands above and to science and/or mathematics education are especially encouraged. Other topics of interest include policies and practices related to student achievement in STEM, contextual factors in education, educational participation and persistence (kindergarten through graduate school), early childhood education, and post-secondary education.

The research project must include the analysis of data from at least one of the large­-scale, nationally or internationally representative data sets supported by NCES, NSF, or other federal agency, such as the U.S. Department of Labor, the U.S. Census Bureau, and the National Institutes of Health. The data set(s) of interest must be available for analysis at the time of application (public­ or restricted­-use files are permissible). Additional data sets may be used in conjunction with the obligatory federal data set. If international data sets are used, the study must include U.S. education.

Important Additional Information Regarding Research Grants:

Selection bias is a recurring issue during the review process and should be addressed in the proposal.

Applicants should choose research topics that can be supported by the samples and variables contained in the proposed data set(s). Applicants should also be familiar with the specific data set's User Guides and/or Manuals (e.g., use of design weights and design effects).

Applicants should be familiar with statistical methods and available computer programs that allow for sophisticated analyses of the selected data.

The proposed topic must have education policy relevance, and models to be tested must include predictor variables that are manipulable (e.g., course work in mathematics, instructional practices used by teachers, parental involvement).

Applicants who plan to model achievement test data should define the achievement construct and identify the kinds of items to be used to operationalize the research project. Also, when planning to use existing sub-scales, the applicant should describe why these sub-scales are appropriate and how they will be applied. Existing sub-scales provided by NCES may not be appropriate for the proposed construct.

Applicants should adequately deal with the curricular content when it applies.

Applicants are encouraged to capitalize on the capacity of large-­scale data sets to look at diverse populations.

Evaluation Criteria:

Evaluation criteria will include the importance of the proposed policy issue, the strength of the methodological model and proposed statistical analysis of the study, and relevant experience and research record of the applicant.

Additionally, the review criteria will include the following: Is the policy issue clearly defined? What is already known on the issue? How does the methodology relate specifically to the policy question? Does the applicant know the data set? Does the analytic plan fit the question and the data? Is the applicant qualified to carry out the proposed study?

Awards for Research Grants are up to $20,000 for 1­-year projects or up to $35,000 for 2-­year projects.

Research Grants support one-year and two-year projects.

AERA is flexible on research project dates, depending on what is best for the applicant. The earliest date a grant may start is approximately three months following the application submission. Alternatively, an award start date of several months after the review date may be requested.

Research Grants are available for faculty at institutions of higher education, postdoctoral researchers, and other doctoral-level scholars.

Applicants for Research Grants may be U.S. citizens or U.S. permanent residents. Non­-U.S. citizens working at a U.S. institution are also eligible to apply. Applicants must have received the doctoral degree by the start date of the grant. Underrepresented racial and ethnic minority researchers are strongly encouraged to apply.

Please note that researchers who have previously received a major award through the AERA Grants Program (i.e.,AERA Research Grant as a PI or Co­-PI, AERA Postdoctoral Fellowship, or AERA Fellowship) may not apply for a Research Grant. However, applicants who have received an AERA Dissertation Grant are eligible to apply for a Research Grant. Dissertation Grant recipients must complete the Dissertation Grant before applying for a Research Grant.

In accordance with AERA's agreement with the funding agencies, institutions may not charge indirect costs or overhead on these awards.

Research Grantees may not accept additional grant or fellowship awards from another agency, foundation, institution or the like for the same research project that is funded by the AERA Grants Program. If the awardee receives more than one grant or fellowship for the same project, in order to accept the AERA Grants Program Research Grant, the other award(s) must be declined.

Applicants are strongly encouraged to read Estimating Causal Effects: Using Experimental and Observational Designs, by B. Schneider, et.al. prior to submitting a research grant proposal.

The AERA Grants Program has funded more than 400 grant proposals to date. Applicants are encouraged to review the lists of Funded Research Grants and Funded Dissertation Grants to ensure that their proposed project has not already been done.

The next application deadline will be August 31, 2017, 11:59 PM Pacific Time. Applicants are strongly encouraged to submit proposals in advance of the deadline.

Before starting your grant application, please review the funding source's website listed below for updates/changes/addendums/conferences/LOIs.
Apply Online:
http://www.logiforms.com/formdata/user_forms/7993_9562493/66797/

American Educational Research Association
1430 K Street NW, Suite 1200
Washington, DC 20005

Phone: (202) 238-3200
Fax: (202) 238-3250
grantsprogram@aera.net

USA: Alabama; Alaska; Arizona; Arkansas; California; Colorado; Connecticut; Delaware; Florida; Georgia; Hawaii; Idaho; Illinois; Indiana; Iowa; Kansas; Kentucky; Louisiana; Maine; Maryland; Massachusetts; Michigan; Minnesota; Mississippi; Missouri; Montana; Nebraska; Nevada; New Hampshire; New Jersey; New Mexico; New York City; New York; North Carolina; North Dakota; Ohio; Oklahoma; Oregon; Pennsylvania; Rhode Island; South Carolina; South Dakota; Tennessee; Texas; Utah; Vermont; Virginia; Washington, DC; Washington; West Virginia; Wisconsin; Wyoming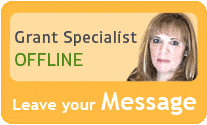 Our team of researchers and grant specialists review hundreds of funding resources daily to make sure GrantWatch.com provides members with the most up-to-date grants.
We have grants for: