Major Grants
Grants to American Samoa Nonprofits
for Public Humanities Projects
Agency Type:
Foundation / Corporation

Amerika Samoa Humanities Council (ASHC)

08/25/17

09/15/17
Grants ranging from $2,500 to $5,000 to American Samoa nonprofit organizations for a range of humanities-oriented projects serving public audiences. The pre-application form is due by August 25. Funding may be requested for projects in any format, such as lectures, conference, field trips, group discussions, exhibitions, book discussions, interpretation of performances, and modest publications.

Support is also available for projects that may not have a direct public concentration, but which can demonstrate an obvious benefit for the people of American Samoa. For example, oral histories, teacher seminars, and in service programs.

Program Theme:

The overarching program theme for FY 2017 is "Reimagining the American Samoa Dream." This would be an opportunity for your organization to consider the social sciences through a historical and philosophical approach. The Council would support projects that will address social issues that you are concern about in your community and is also common throughout the Territory. Projects should identify what the issue (s) are, and why it happens, and how they may be resolved. American Samoa's forefathers once had a dream for a prosperous and peaceful world. They had ideas, explored different opportunities, and nourished Samoan culture and language as the underlying forces to sustain cultural identity. Reimagining the American Samoa Dream as a nation is essential to inspire hope and not fear, and, to enhance the meaning of life.

Grant Programs to be designed and proposed by community nonprofit organizations should emphasize events and issues that would result in appreciation of the humanities through this year's theme.

Humanities:

The Humanities may be thought of as ways to preserve, understand, and evaluate what the human beings have said, done, thought, and created. The specific academic disciplines encompassed by the term "humanities" in ASHC's scope of work includes:

-Archeology
-Art History
-Comparative Religion
-Jurisprudence
-Linguistic
-Ethics
-Literature
-Language
-History
-Philosophy
-Aspects of the social sciences which employ a philosophical or historical, rather than a quantitative approach.

The humanities must be central, not tangential to the project. Goals should reflect analysis, exploration, or interpretation of the topic. ASHC does not support "how to" projects. Projects must include humanities scholars in both the planning and implementation phases. The project as a whole must balance and avoid advocacy of a particular social or political view. Projects should involve the adult, out-of-school public, disabled population, college, students, elementary and secondary students, and senior citizens.

Especially Encouraged:
-Proposals from rural and/or inexperienced applicants;
-Projects which stimulate discussion between diverse groups;
-Innovative Program formats, especially urban projects which include a component
for rural communities;
-Joint sponsorship by academic and community groups;
-Proposals responding to ASHC initiatives.

Major Grant category is for projects requesting more than $2,500. The ceiling for a major grant is $5,000.

Nonprofit organizations are eligible to apply. You need not be a 501(c)(3) nonprofit to apply, however, a bank account with your organizations name is required.

Individuals are not eligible for ASHC grants.

Ineligible Activities:
-Partisan objectives or advocacy,
-Operating costs and construction,
-Institutional development or academic credit,
-Travel to professional meetings outside of American Samoa,
-Scholarships and fellowships,
-Museum or Library acquisitions,
-Creative arts, performances, or ceremonies unless accompanied by interpretation,
-Most projects not open to all segments of the public,
-Profit making or fund raising activities,
-In-classroom activities during instructions time.

The applicant organization is required to match all ASHC funds at a rate of 1 to 1. There are two acceptable ways to match; (1) Sponsor Cost Sharing, and (2) Third Party Gifts and Donations.

This grant program utilizes a two-step application procedure. First, a preliminary application, the "Will Apply Form" should be submitted to the Office on the deadline. After the staff reviews the Will Apply Request, they will provide recommendations together with the Final Application.

Major Grants:

The "Will Apply Form" is due in to the ASHC office on the following dates:
-First Cycle: Jan. 6, 2017
-Second Cycle: April 28, 2017
-Third Cycle: August 25, 2017

The final application is due on the following dates:
-First Cycle: January 27, 2017
-Second Cycle: May 19, 2017
-Third Cycle: September 15, 2017

Before starting your grant application, please review the funding source's website listed below for updates/changes/addendums/conferences/LOIs.
Ameriak Samoa Humanities Council
P.O. BOX 5800
Pago Pago, AS 96799

633-4870/71
ashc.office@ashcouncil.org

USA Territories: American Samoa (USA)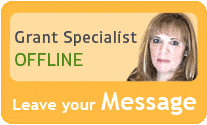 Our team of researchers and grant specialists review hundreds of funding resources daily to make sure GrantWatch.com provides members with the most up-to-date grants.
We have grants for: