Award for Conservation Excellence (ACE)
Awards to USA, Canada, and International Individuals
for Outstanding Contributions to Conservation
Agency Type:
Foundation / Corporation

Banovich Wildscapes Foundation and Southeastern Wildlife Exposition (SEWE)

08/31/17 5:00 PM MST
Awards to USA, Canada, and International individuals in recognition of outstanding contributions to the conservation of wildlife. The purpose of this award is to honor the legacy of conservation by recognizing those individuals who use their passion to protect the great outdoors.

The Award will recognize a conservationist's long-term commitment to making the planet a better place, and empower people in both local and international communities to advance wildlife conservation.

Overview:

Many of the world's leading conservationists, biologists and scientists are working tirelessly in the field of conservation to save the world's remaining species. These unsung heroes dedicate their lives to the preservation of flora and fauna, often working in remote, unforgiving wilderness areas under extreme and challenging conditions. In committing to this lifelong journey, they often subject themselves to what some might consider a vow of poverty. With their astute minds and diligent work ethic, they could potentially be the top earners in private industry had they not chosen the unheralded work of the nonprofit world. Instead they are driven by their passion for saving wildlife and making the world a better place.

Today, there seems to be a large public chasm between the hunter/sportsman conservation world and the non-hunting environmental/conservation world; in some circles this disconnect is widening. Banovich Wildscapes Foundation, with support from Southeastern Wildlife Exposition (SEWE) hopes that the ACE will not only acknowledge and honor an outstanding individual working for conservation, but will create an awareness of the need for everyone to work together to protect and preserve the earth's wild places and wildlife.

Criteria:

To ensure the highest levels of scientific integrity, conservation accomplishments, peer approval, and effectiveness, all applicants will be evaluated using the following criteria:

Experience:
-At least 15 years of experience working on an area, habitats, species or topic of concern. A long track record of concentrated effort.

Measurable Scientific Achievements:
-Peer reviewed papers
-Non-reviewed journal articles
-Book chapters
-Books edited
-Books written
-Scientific offices/appointments held
-Other scientific achievements

Measurable Educational Achievements:
-Mentorship: Nominee has provided some degree of mentorship; education of staff, students, volunteers, etc. to pass on the torch to future generations.
-Publication: Writings use of media in a formal educational setting
-Name recognition: Applicant or their work is recognized widely and cited by colleagues
-Other educational achievements

Measurable Outreach Achievements:
-Popular articles
-Popular films or video
-Wide appeal: audiences include both hunters and non-hunters, both rural and urban
-Depth of appeal: imparts deeper understanding the value of wildlife and the need for conservation.
-Name recognition: is applicant or their work recognized widely by the public
-Other outreach achievements

Measurable Conservation Achievements:
-Protection of land/marine/aquatic area and habitat
-Protection of species or biotic communities
-Effective contributions to governmental policies/regulations
-Effective resistance to activities harmful to species/ecosystems
-Other conservation achievements

Peer Support and Approval:
-Letters of recommendation (3: at least one from a person with academic standing (ie. PhD or Masters
-Offices or positions held in organizations important in the applicant's field

Local Support and Approval:
-Record of human community enrichment
-Record of community-based conservation
-Name recognition: is applicant or their work recognized widely at a local level

Broad Expertise (rather than single species expert):
-Concern with large scale ecosystem processes,
-Involved in habitat conservation/restoration
-Record of multiple projects/activities related to same ecosystem or biotic community
-Contributions to natural history/ecology,
-Contributions to conservation
-Contributions to sustainable use policy

Importance of Recognition:
-If not already a high-profile public figure, ACE will be a meaningful contribution to the applicant's public and personal life.

First Ace Award Ceremony:

The first ACE ceremony will honor the world's leading conservationists and provide sponsors and guests the opportunity to experience gourmet cuisine and world-class entertainment.

The Award will have five finalists and each individual and their conservation project will be introduced by a celebrity guest. The celebrity guest presenter will have the opportunity to share a few words about their own project or relationship with wildlife and wild places around the world. After a short film on that finalist's project is presented the finalist will join the celebrity guest presenter on stage and the finalist will give a brief speech about their project.

Five finalists will be chosen; one finalist will receive the First Place prize.

The First Place winner will be awarded a $100,00 cash prize and a $5,000 Cabela's gift certificate. Four finalists will receive a $5,000 Cabela's Gift Certificate and a $5,000 cash reward.

Individuals must demonstrate at least 15 years of experience working on an area, habitats, species or topic of concern and a long track record of concentrated effort.

The Application deadline is August 31, 2017, 5:00 PM, Mountain Standard Time. The first ACE Award will be presented at a premier awards ceremony during the Southeastern Wildlife Exposition February 14, 2018 at the Gaillard Center in Charleston, South Carolina.

Nominations can be submitted by anyone, either for themselves or another person working on any aspect of conservation, from single species, to ecosystems, to basic research on important ecological processes.  Initial winnowing of the applications will be done by the steering committee, final decisions by a panel of judges, all with long and distinguished careers in conservation.

The preferred method of applying is via the online application form.

Criteria for Applicants:
http://www.wildscapesfoundation.org/ace-award/applicants

Before starting your grant application, please review the funding source's website listed below for updates/changes/addendums/conferences/LOIs.
Submit a nomination online here:
https://form.jotform.us/71685392584166

Kimberly C. Fletcher
307.200.1622
info@wildscapesfoundation.org


182020_ACE_Summary_for_Award_Ceremony_7-6-17.pdf

182020_ACE-Final_Nomination_Form-5-11-17_fillable.docx

USA: Alabama; Alaska; Arizona; Arkansas; California; Colorado; Connecticut; Delaware; Florida; Georgia; Hawaii; Idaho; Illinois; Indiana; Iowa; Kansas; Kentucky; Louisiana; Maine; Maryland; Massachusetts; Michigan; Minnesota; Mississippi; Missouri; Montana; Nebraska; Nevada; New Hampshire; New Jersey; New Mexico; New York City; New York; North Carolina; North Dakota; Ohio; Oklahoma; Oregon; Pennsylvania; Rhode Island; South Carolina; South Dakota; Tennessee; Texas; Utah; Vermont; Virginia; Washington, DC; Washington; West Virginia; Wisconsin; Wyoming
USA Territories: American Samoa (USA) Guam (USA) Puerto Rico (USA) Virgin Islands (USA) Northern Mariana Islands (USA)
USA Compact Free Associations: The Federated States of Micronesia (USA) Marshall Islands (USA) Republic of Palau (USA)
Canada: Alberta British Columbia Manitoba New Brunswick Newfoundland and Labrador Northwest Territories Nova Scotia Nunavut Ontario Prince Edward Island Quebec Saskatchewan Yukon
Israel
International country outside of the USA, Israel and Canada.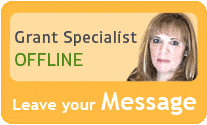 Our team of researchers and grant specialists review hundreds of funding resources daily to make sure GrantWatch.com provides members with the most up-to-date grants.
We have grants for: