Cultural Arts Grant Program
Grants to DeSoto, Texas Nonprofits for Arts
and Cultural Events to Promote Tourism

City of DeSoto - DeSoto Arts Commission

08/31/17 5:00 PM
Grants to DeSoto, Texas nonprofit arts and cultural organizations for programs and events that promote the local tourism industry. The goal of this program is to improve the quality of life and foster a robust economic climate in the local community. This program is also intended to promote arts education, foster cooperation among arts and cultural organizations, and serve as a financial catalyst to assist local organizations in developing opportunities for participation in the arts.

The Cultural Arts Grant Program's role is the encouragement, promotion, improvement, and application of the arts, including instrumental and vocal music, dance, drama, folk art, creative writing, architecture, design and allied fields, painting, sculpture, photography and craft arts, motion pictures, radio, television, tape and sound recording, and other arts related to the presentation, performance, execution, and exhibition of these major art forms as well as historical projects in accordance with Municipal Hotel Occupancy Tax legislation. The Program operates primarily on a partnership principal that depends on both the Program and the applicant fulfilling responsibilities and commitments.

Examples of previously funded projects include professional or community theater, visual art shows, dance performances, and jazz concerts.

The DeSoto Arts Commission and City Council are looking for projects that further its mission of providing the citizens of DeSoto with opportunities for cultural enrichment through the arts. The vision of the Arts Commission is for DeSoto to become the arts and cultural entertainment Mecca of the Best Southwest Region.

The Commission is looking for projects in the following categories:
-Family Entertainment
-Family Friendly Comedy Theater
-Music
-Visual Arts
-Music Spoken Word

Special preference will be given to:
-Community Choirs or Bands (children or adults)
-Children's theater,
-Holiday entertainment (A Christmas production, a Memorial or Veterans Day program etc.)
-Culturally specific productions
-Musicals
-Traveling theater groups
-Magic shows
-Orchestra/Classical Music Performances
-International performances
-Christian/Gospel Performances with nationally recognized artists

Corner Theatre Rental Rates for Arts Grant Recipients: The DeSoto Arts Commission has negotiated a reduced rental rate for use of the Corner Theatre by Arts Grant Recipients. Applicants must contact program staff for more information.

Funding Maximums by category:
-$1,500 for New Incubator/Project for a Start-up Organization
-$1,500 for Special Projects - Support for Single Event
-$3,000 for an Established Organization in Operation 5 years or more

Corner Theatre Rental Rates For Arts Grant Recipients:

The regular rate for public rental will be $100 per hour plus an amount to be determined, based on the project, for lighting and sound technician(s).

Approved Arts Grant recipients will be offered a $50 per hour rate for all hours the group is occupying the Corner Theatre for setup, rehearsal or performances. The additional fee for lighting and sound technicians can be waived if grant recipients use a technician approved by the DeSoto Parks & Recreation Department.

Projects may occur during the calendar 2018 calendar year (January 1, 2018 through December 31, 2018).

To be eligible to receive a grant an organization or individual must:

1. Have registered nonprofit status as follows:

a. Be an active nonprofit corporation or unincorporated association recognized by the Internal Revenue Service as tax exempt under section 501 (c)(3) of the Internal Revenue Code or must have filed for nonprofit status within six months of the grant application deadline, for which approval is pending.

b. Or register as a nonprofit organization with the State of Texas. §76.001(3) of the Texas Civil Practice and Remedies Code defines "Nonprofit Organization" as an incorporated or unincorporated organization that has been established and is operating for religious, charitable, or educational purposes and that does not distribute any of its income to its members, directors, or officers."

c. Start-up organizations who do not currently have 501(c)(3) status must register for nonprofit status with the State of Texas for their first application for grant funding. However, in order to be eligible to apply in subsequent years, the organization must provide supporting documentation that they have applied for 501(c)(3) status and approval has been received or is pending as mentioned above.

2. Be an individual professional artist applying under the umbrella of a 501(c)(3) organization who demonstrates a history of ongoing artistic/cultural programs for a minimum of two years. A copy of the memorandum of understanding between your organization and the umbrella organization must be included with your grant application.

3. The project, season or activity for which you are seeking funding must take place in DeSoto and be for the benefit of DeSoto audiences.

4. A history of having the ability to demonstrate enhanced tourism** for DeSoto resulting from the funded project will result in a higher overall score. Please provide evidence that past projects have attracted an audience outside of DeSoto. Please be prepared to provide information to the Arts Commission on how you will track audience information that indicates enhanced tourism resulting from your project. Example: Grant recipient will track and report, audience zip codes for each funded performance on project evaluation document.

** A project that demonstrates "enhanced tourism" is one that attracts an audience from outside DeSoto. Since funding comes from hotel tax, any project that brings in audience for overnight stays in DeSoto hotels is given a higher rating in the scoring rubric. However, audience from other than 75115 zip codes is also considered to enhance tourism because it brings in people from surrounding cities who may not be aware of all that DeSoto has to offer.

5. Comply with appropriate local, state, and federal laws that prohibit discrimination because of race, color, national origin, sex, age, or handicap.

6. Provide a proposed budget for the project.

7. Provide evidence of $1,000,000 in general liability insurance coverage naming the City of DeSoto as an additional insured using the Corner Theatre or any City of DeSoto facility for your project.

8. Have the authority to enter into a contract with the City of DeSoto.

9. Agree to save and hold the City of DeSoto, DeSoto Arts Commission members, all officers, employees, etc. harmless from any/all damages and claims that might arise under the contract.

10. Effective May 1, 2017, organizations who have received arts grants from the City of DeSoto in the last 12 months are eligible to receive funding for up to three consecutive years. After which time, previous grant recipients must wait 12 months before submitting a new application for funding. Example: DeSoto Art League, Concerned DeSoto Citizens, Texas Winds Musical Outreach, 4Seasons Classical Music Series, NIA Kids Center for the Performing Arts, and Dallas Area Writers Group who received funding in FY2017 will be allowed to apply for an arts grant for FY2018. For the FY2019 grant cycle, these groups will be required to sit out one 12 month funding cycle and will be eligible to apply again in the FY2020 grant cycle.

Ineligibility:

The City of DeSoto will not provide grant funds for the following:
1. Social functions, parties, fashion shows, pageants, or receptions.
2. Rehearsal space for a project that is staged or presented elsewhere.
3. Projects at public or private schools, colleges and universities that primarily relate to curriculum and have minimal or no community involvement.
4. Capital improvements, bricks and mortar, and permanent equipment.
5. Retroactive funding.
6. Salaries, travel, lodging and expense accounts of the applicant organization's officers.

Use of the Corner Theatre:

1. Any grant recipient using the Corner Theatre or any City of DeSoto facility for a funded project will be required to provide evidence of $1,000,000 in general liability insurance coverage naming the City of DeSoto as an additional insured.

2. Effective May 1, 2017, approved arts grant recipients who wish to use the Corner Theatre for their performance(s) will be required to enter into a rental agreement with the Parks & Recreation Department for use of the theater. They will be offered a 50% discount on the regular rental fee (see rental fees outlined in Appendix C) and be limited to eight (8) consecutive days of use per performance. Example, load-in on Sunday, occupy the theater on Monday, Tuesday and Wednesday for set building, blocking rehearsals and technical set- up/rehearsals, performances on Thursday and Friday evenings, Saturday matinee and evening and Sunday matinee, with load-out on Sunday by 8:00 PM.

3. Use of the Corner Theatre for multiple performances in one calendar year is allowed assuming your desired dates are available for rental through the Parks & Recreation Department. Grant applicants will be required to enter into a rental agreement with the Parks & Recreation Department for use of the Corner Theatre.

Grant applications are considered on an annual basis. The Cultural Arts Grant Program sponsored by the DeSoto Arts Commission will accept grant applications beginning July 17th through August 31st at 5:00 PM.

If this deadline falls on a Saturday, Sunday or holiday, the applications will be due by 5:00 PM on the Friday before.

For more information about Corner Theatre Rental Rates For Arts Grant Recipients, please call Kathy Jones (see contact details below).

Before starting your grant application, please review the funding source's website listed below for updates/changes/addendums/conferences/LOIs.
Kathy Jones
(972) 230-9648
kathy.jones@desototexas.gov

USA: Texas: City of DeSoto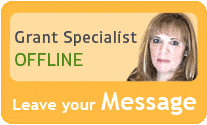 Our team of researchers and grant specialists review hundreds of funding resources daily to make sure GrantWatch.com provides members with the most up-to-date grants.
We have grants for: