Saving Brains - Round 6
Grants to Nonprofits and For-Profits in Canada and
Eligible International Countries to Help At-Risk Children
Agency Type:
Foundation / Corporation

Grand Challenges Canada - Saving Brains

10/11/17 3:00 PM ET
Grants to Canada and International nonprofit and for-profit social enterprises and other recognized institutions for innovative programs that help children living in adverse conditions in low-or-middle-income countries. Priority is given to programs that provide support to adolescent parents and innovations designed for use in humanitarian contexts and fragile settings, as well as innovations with demonstrated scale and strong paths to sustainability that have not yet measured impact on child development.

Saving Brains is focused on child development during the first 1,000 days (from conception to a child's second birthday). All proposals should be primarily focused on children under five years of age. The ultimate goal of the Saving Brains program is to increase human capital through the development and delivery of bold ideas, with real-world impact that protects and nurtures early brain development at scale in an equitable, sustainable manner. These ideas should be innovative, equality-focused and affordable products, services and/or implementation models. Innovations should help advance gender equality and the empowerment of women and girls, to ensure all girls and boys receive the health, nutrition, nurturing care and opportunities needed to achieve their full potential.

Saving Brains seeks bold ideas with real-world impact that also have the potential to be scaled up sustainably. By the end of the funding period, each project is expected to demonstrate proof of concept, i.e., provide evidence of impact on child development in a controlled or limited setting, and/or that it has reduced a barrier to impact and provided evidence of demand for the innovation. To this end, innovative approaches and sound evaluation are expected to test how the intervention should be optimized to equitably reach the highest number of girls and boys, to have the most impact on each child reached, and to sustain impact at scale. Innovators are required to take into account gender equality considerations, environmental impact and governance structures that can impede or assist the impact of their solution.

Successful proposals will be awarded seed grants of up to $250,000 CAD.

Grant terms range up to a maximum of 24 months.

1. Eligible applicants include social enterprises and other recognized institutions (e.g., non-profit organizations and for-profit companies) that are formed and legally incorporated in an eligible jurisdiction, as set out in Appendix A, that can successfully execute the activities in their respective technical area, and are capable of receiving and administering grant funding. Sole proprietorships are not eligible for funding. United Nations country offices and Canadian provincial and federal government departments, agencies and ministries are not eligible to apply.

2. ONLY institutions from the list of countries given in Appendix A are eligible to apply to this Saving Brains Request for Proposals. Applications from institutions in countries not listed in Appendix A will not be considered. Awards may be limited to one proposal for upper-middle income country applicants other than Brazil; see Appendix A in the attached RFP for further detail on the number of applications funded based on country of application.

3. All project implementation sites must be in countries other than Canada that are listed in Appendix A.

4. A project can have a maximum of two Project Leads, both of which must have primary affiliations to institutions in eligible countries listed in Appendix A. At least one Project Lead must be affiliated with the institution from which the proposal is being submitted.

5. Applicant institutions from Canada must apply with a co-Project Lead primarily affiliated with an institution in an eligible country listed in Appendix A, other than Canada.

6. A majority (greater than 50%) of the budget must be spent on activities in eligible countries other than Canada.

7. Applicants from Brazil:
- May not be government entities. We strongly encourage government entities to apply in partnership with other Brazilian institutions, but they are not eligible as direct grant recipients. Universities or research centers, civil society representatives, non-for-profits and private institutions are eligible to apply.
- Must focus on innovations in the following areas of interest: implementation of practices and public policies for early child development, delivery of quality early childhood education services, supportive services for families on nurturing parenting practices, and innovations that help communicate and increase awareness of the importance of early child development for society.

8. A Project Lead may only be listed on one application to this Request for Proposals. An institution from an eligible country may, however, be the applicant on multiple applications, if all applications have different Project Leads.

9. Saving Brains WILL NOT fund discovery science, capacity-building initiatives, or ongoing programmatic funding through this Request for Proposals.

10. Saving Brains WILL NOT consider funding projects that involve establishing proof-of-concept of innovations for which the core intellectual property rights are owned by a third-party institution, unless either (a) the third-party institution has granted the applicant sufficient license rights to the innovation to permit eventual scaling in low- and middle-income countries, or (b) the third-party institution is willing to sign an undertaking to Grand Challenges Canada committing to comply with Grand Challenges Canada's Global Access requirements.

11. Innovations that have been previously funded by Grand Challenges Canada are not eligible for seed funding.

Applications in either English or French are accepted.

To access Grand Challenges Canada's Community Portal, you must first create an account to identify yourself and the organization that will be applying for a grant. A response will be provided within one business day. Once your account has been approved, you will receive an email with your user name and password. You can then start your application.

Questions about this Request for Proposals may be submitted by email to the address below. Answers to the questions will be posted by the end of the day on August 29, September 19, and October 6, 2017. The deadline for any questions submitted is October 3, 2017, after which there may not be a response posted.

Before starting your grant application, please review the funding source's website listed below for updates/changes/addendums/conferences/LOIs.
Create an account:
https://gcc.fluxx.io/lois/new?utf8=%E2%9C%93&commit=Create+an+account+now

Apply online:
https://gcc.fluxx.io/user_sessions/new

Email: savingbrains@grandchallenges.ca
Telephone: +1 416.583.5821

For technical support with the application: fluxxsupport@grandchallenges.ca

Mariah McCrank
mariah.mCrank@grandchallenges.ca

USA Compact Free Associations: The Federated States of Micronesia (USA) Marshall Islands (USA) Republic of Palau (USA)
Canada: Alberta British Columbia Manitoba New Brunswick Newfoundland and Labrador Northwest Territories Nova Scotia Nunavut Ontario Prince Edward Island Quebec Saskatchewan Yukon
International country outside of the USA, Israel and Canada.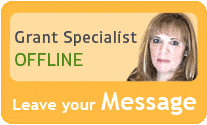 Our team of researchers and grant specialists review hundreds of funding resources daily to make sure GrantWatch.com provides members with the most up-to-date grants.
We have grants for: