Chesapeake Bay Implementation Grant Program
Grants to Delaware Local and State Agencies, Nonprofits, and Community
Organizations for Chesapeake Bay Watershed Water Quality Improvement Programs

Department of Natural Resources and Environmental Control (DNREC) - Division of Watershed Stewardship

09/20/17 4:30 PM
Grants starting at $25,000 to Delaware local and state governments, nonprofits, watershed organizations, homeowner's and community organizations, and conservation districts located within the Chesapeake Bay watershed for water quality improvement. Funding is intended to support the reduction of sediment and nutrient loads within Delaware's portion of the Chesapeake Bay watershed.

In undertaking these projects, it is the intent that surface and ground water quality throughout the State of Delaware's Chesapeake Bay watershed is measurably improved and that citizen education and actions regarding the waters of the State are benefited. The available funding should be used to assist with implementation of BMP projects identified in Delaware's Chesapeake Bay Phase II Watershed Implementation Plan (WIP) or watershed Pollution Control Strategies (PCSs).

It is desired to fund project/program implementation with a priority for projects that promote community involvement, leverage additional resources, further education and outreach, demonstrate innovative science, policy, and technology, and provide a project/program approach that is both measurable and transferable in water quality improvements.

The proposal should be designed to demonstrate water quality improvements to local impaired waters on developed and non-developed landscapes with traditional and/or innovative, yet sustainable and cost-effective approaches. In addition, these projects should lead to ways of approaching nonpoint source load reductions, while also contributing knowledge of cost effective, sustainable new ways of doing business.

Examples of possible uses of this funding by local entities for reducing nutrient and sediment loads that would also support Delaware's Chesapeake Bay Phase II Watershed Implementation Plan (WIP) implementation are below:

- Local implementation of priority, structural agricultural, urban/suburban, and/or resource BMPs identified in Delaware's Phase II WIP or PCSs.
- Identification and mapping of municipal stormwater infrastructure and green stormwater BMP's to assist the municipalities with preparation for their Municipal Separate Storm Sewer System (MS4) permit.
- Local stormwater improvements.
- Structural Agricultural BMP's that address urban stormwater.

Programs and projects selected will demonstrate innovative and/or environmentally beneficial and sustainable methods, techniques, and/or practices for water quality improvements with cost effective and measurable results.

The award made under this RFP will support lasting water quality improvements, primarily on developed lands, necessary in impaired watersheds to meet water quality limits as identified by Total Maximum Daily Loads and/or identified in Delaware's Chesapeake Bay Phase II Watershed Implementation Plan (WIP) or Pollution Control Strategies (PCSs). At least 90 percent of the award must be utilized for implementation of the project. Construction costs, project materials, and labor cost related directly to the construction/ implementation would be included. Up to 10 percent of the funds provided by this award may be used for administrative costs (personnel salaries and indirect costs), planning and/or design costs.

$400,000

Funding for projects receiving a grant award in this grant cycle will be subject to a minimum $25,000 grant with a maximum of $100,000.

The project implementation should not extend beyond two years of the date of the issuance of a purchase order.

For a proposal to be considered eligible for funding, all work included in the proposals must take place within the State of Delaware.

Applicants may be state, county, municipality, city, town, conservation district, not-forprofit organization representing local governments, watershed organizations, community organization, and/or homeowner's association within the State of Delaware's portion of the Chesapeake Bay watershed. Applicants may submit up to two project proposals per grant cycle. Preference is given to projects involving cooperative partnerships.

Agricultural operations and private for profit firms are not eligible for these funds. Interested parties may enter into working arrangement with eligible applicant.

DNREC requires an appropriate licensed professional seal construction plans. This applies to implementation projects that include construction. Grant reimbursement will not occur if sealed plans are not submitted prior to construction. DNREC reserves the right to waive the requirement on a case by case basis after review of the grant proposal.

Projects with over 5,000 square feet of disturbance must comply with the Sediment and Stormwater Regulations.

Insurance: There are insurance requirements for grant recipients. Applicants should review their existing insurance coverages and determine if their existing insurance coverage meets the requirements set out in the RFP.

Watershed plans and strategies: http://www.dnrec.delaware.gov/swc/wa/Pages/WatershedManagementPlans.aspx

Important Dates
- August 10, 2017 Issuance of RFP.
- September 20, 2017 Proposals due to the DNREC NPS Program office no later than 4:30 p.m. Applications received after that time will not be reviewed.
- October 2017 Grant Awards announced and recipients notified.

This grant requires a 1:1 match which may be state or local cash, or in-kind. Proposals will be evaluated on leveraging and preference is given to projects that include additional match (in addition to the required 1:1 cash match), cost share, or leveraging by, local, or other state funds. If using volunteer hours for additional match, the dollar value for volunteer hours that should be used is $23.20/hour.

Expenses incurred prior to the issuance of a Purchase Order are not reimbursable.

Before starting your grant application, please review the funding source's website listed below for updates/changes/addendums/conferences/LOIs.
Jim Sullivan
Division of Watershed Stewardship
Nonpoint Source Program
DNREC State Street Commons
100 W. Water Street - Suite 6B
Dover, DE 19904

Telephone: 302-739-9922
Email: James.Sullivan@state.de.us

For WIP related questions, contact Brittany Sturgis, Nonpoint Source Program Brittany.Sturgis@state.de.us.

USA: Delaware: within the State's portion of the Chesapeake Bay watershed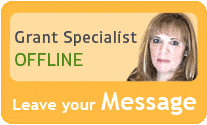 Our team of researchers and grant specialists review hundreds of funding resources daily to make sure GrantWatch.com provides members with the most up-to-date grants.
We have grants for: