Community Residence and Scattered Site Supportive Housing for Adults with Serious Mental Illness (SMI)
Grants to New York Nonprofits to Operate a Mental
Health Facility for Male Orthodox Jews in Brooklyn

New York State Office of Mental Health (OMH)

10/04/17
Grants to New York nonprofit organizations to operate an existing mental house facility located in Brooklyn that serves primarily Orthodox Jewish males. Eligible applicants are those with experience operating both a licensed mental health housing program and unlicensed scattered site supportive housing.

There will be one award for a 24 bed licensed Community Residence Program and a 22-bed Scattered Site Supportive Housing Program. This housing is fully occupied by men with serious emotional disturbances and/or co-occurring disorders from the Orthodox Jewish faith.

The sponsor that is selected will be expected to take over the housing programs with the least amount of disruption to the residents and to the extent possible, retainage of existing staff. OMH intends to select a sponsor that has demonstrated an ability to successfully operate an OMH licensed congregate facility, possesses experience operating a culturally competent housing program for individuals with serious emotional disturbances and/or co-occurring disorders who are practicing the Orthodox Jewish faith and is capable of assuming operational oversight in a timely manner. This includes the ability to submit and obtain licensure through the submission of the Prior Approval Review (PAR) application and secure a new location for the licensed housing program in Brooklyn, New York.

The provider selected to assume operational responsibility must be experienced in providing person-centered, flexible services, and maintain linkages to other services in the community. The on-site services should reflect evidence-based practices that promote wellness and recovery and be consistent with OMH's commitment to disparities elimination and cultural competence. They should be geared to help residents maintain physical and emotional health, participate in therapeutic and rehabilitative programs, assist with educational and employment opportunities, sustain healthy relationships, and generally improve the quality of their lives.

Staff should have the skills and experience necessary to help residents set meaningful goals, develop mastery over their psychiatric illness, and make progress towards their own personal recovery. Supports for individuals with co-occurring substance abuse disorders should also be provided.

1

OMH Operating Funding for the Community Residence will be funded based on the Gross Income Net (GIN) which will be developed once the new sponsor is identified and more specific property expenses are known. The anticipated gross expenses, excluding property operating costs, are approximately $800,000. OMH may also provide additional funding to pay debt service costs related to the site.

Operating contracts shall be written for a total period of five (5) years. OMH reserves the right to change the first year's contract term.

Eligible applicants are not-for-profit agencies with 501(c) (3) incorporation that a) have experience providing OMH licensed housing and scattered site supportive housing for individuals with a serious mental illness and/or co-occurring disorder; and b) experience providing housing and supportive services to men with
serious mental illness from the Orthodox Jewish faith.

If unsure if your agency is an eligible applicant, contact the Issuing Officer identified in Section 2.1.

Key Events/Timeline
- RFP Release Date 8/18/2017
- Questions Due 9/06/2017
- Questions and Answers Posted on Website 9/20/2017
- Proposals Due 10/4/2017
- Tentative Award Notification 10/20/2017
- Contract Date 3/1/2018

All questions or requests for clarification concerning the RFP shall be submitted in writing to the Issuing Officer by fax at (518) 402-2529 or by e-mail by 9/06/2017 at 4:00:00 PM. No questions will be answered by
telephone or in person.

Nonprofits are required to register in the Grants Gateway and complete the Vendor Prequalification process in order for proposals to be evaluated and any resulting contracts executed. Information on these initiatives can be found at
https://grantsgateway.ny.gov/IntelliGrants_NYSGG/module/nysgg/goportal.aspx

Register with the Grants Gateway: http://www.grantsreform.ny.gov/

Proposals received from eligible not-for-profit applicants who have not been prequalified by the proposal due date of October 04, 2017 by 4:00 PM on cannot be evaluated; therefore, such proposals will be disqualified from further consideration.

Grants Reform Videos (includes a document vault tutorial and an application
tutorial) on YouTube:
http://www.youtube.com/channel/UCYnWskVc7B3ajjOVfOHL6UA

Criteria for determining mental illness: https://www.omh.ny.gov/omhweb/guidance/serious_persistent_mental_illness.html

Before starting your grant application, please review the funding source's website listed below for updates/changes/addendums/conferences/LOIs.
Carol Swiderski
Contract Management Specialist 2
New York State Office of Mental
Health Contracts and Claims
7 Floor
44 Holland Avenue
Albany, NY 12229

Email: http://www.omh.ny.gov/omhweb/email/compose_mail.asp?tid=AD_rfp_2011_supported_housing_1
Faxi: t (518) 402-2529

USA: New York City: Brooklyn; New York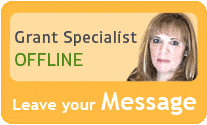 Our team of researchers and grant specialists review hundreds of funding resources daily to make sure GrantWatch.com provides members with the most up-to-date grants.
We have grants for: