Student Support and Academic Enrichment (SSAE) Grants
Grants to New Mexico LEAs and Charter Schools to
Enhance Education for Students of All Backgrounds

New Mexico Public Education Department (NMPED)

09/22/17 5:00 PM
Grants starting at $10,000 to New Mexico local education agencies and charter schools to ensure that elementary, middle, and high school students of all backgrounds have access to quality education. This program supports schools in providing a well-rounded education, health and safety services, and technology.

Program Purpose

The Every Student Succeeds Act (ESSA) reflects the civil rights tradition of the Elementary and Secondary Education Act (ESEA), which reflects the nation's longstanding commitment to equity of opportunity for all students. The ultimate goal is to provide all students, regardless of zip code, race, ethnicity, religion, family income, sex (including gender identity), sexual orientation, disability, language status, gender, or migrant status a high-quality education.

Newly authorized under subpart 1 of Title IV, Part A of the ESEA is the Student Support and Academic Enrichment (SSAE) program. SSAE funds provide State educational agencies (SEAs), LEAs, schools and local communities the flexibility to tailor investments based on the needs of their unique student populations.

The purpose of the SSAE funds is intended to help meet these goals by increasing the capacity of State educational agencies (SEAs), LEAs, schools and local communities to:

1. Provide all students with access to a well-rounded education,

2. Improve school conditions for student learning, and

3. Improve the use of technology in order to improve the academic achievement and digital literacy of all students.

LEAs/State Charter Schools/consortia of LEAs receiving a competitive subgrant and using funds to carry out only activities to support the effective use of technology can use up to 25 percent (25%) of its competitive subgrant for purchasing technology infrastructure.

Applications may be used to support or complement existing PED and district initiatives such as the Results Driven Accountability (RDA) program, New Mexico Reads to Lead early learning initiative, Graduation Reality and Dual-role Skills (GRADS) programs, etc.

On September 16, 2016 the U.S. Department of Education issued Non-Regulatory Guidance: Using Evidence to Strengthen Education Investments, including the effectiveness of ESEA investments. The recommended steps in the guidance, highlighted below when implemented collectively encourage continuous improvement which in turn can support more effective outcomes for students.

Overview of Allowable SSAE Program Activities:

Well-Rounded Educational Opportunities:
-Improving access to foreign language instruction, arts and music education
-Supporting college and career counseling, including information on financial aid
-Providing programming to improve instruction in STEM and increasing access for underrepresented groups
-Promoting access to accelerated learning opportunities including AP and International Baccalaureate programs, dual credit/enrollment
-Strengthening instruction in American history, civics, economics and environmental education

Safe and Healthy Students:
-Promoting community and parent involvement with the schools
-Providing school-based mental health services and counseling
-Promoting supportive school climates to reduce the use of exclusionary discipline and promoting supportive discipline
-Establishing or improving dropout prevention
-Supporting reentry programs and transition services for justice involved youth
-Implementing programs that support a healthy, active lifestyle (nutritional and physical education)
-Implementing systems and practices to prevent bullying and harassment
-Developing relationship building skills to help improve safety through the recognition and prevention of coercion, violence and abuse
-Establishing community partnerships

Effective Use of Technology:
-Supporting high-quality professional development for educators, school leaders, and administrators to personalize learning and improve academic achievement
-Building technological capacity and infrastructure
-Carrying out innovative blended learning projects
-Providing students in rural, remote and underserved areas with the resources to benefit from high-quality digital learning opportunities
-Delivering specialized or rigorous academic courses and curricula using technology, including digital learning technologies and assistive technology

$2,772,289

Competitive subgrants will be made in an amount not less than $10,000.

Competitive subgrants will be made for a term of one year. All grants under this RFA will be awarded for the 2017-2018 school year and are non-recurring (the LEA/Charter School or consortia must apply for funds annually). With prior approval from the PED, funds may be expended for the entire 27 months or Tydings period.

LEAs/State Charter Schools or consortia of LEAs that receive Title I, Part A funds are eligible.

Participating schools may be elementary, middle, or high schools.

LEAs/State Charter Schools or consortia of LEAs must prioritize the distribution of funds to schools based on one or more of several factors, including schools that are:

-Among those with the greatest needs, as determined by the LEA,
-Have the highest number or percentage of students from low-income families,
-Identified for comprehensive support and improvement under Title I, part A of the ESEA,
-Are implementing targeted support and improvement plans under Title I, part A of the ESEA, or
-Are identified as a persistently dangerous public school under section 8532 of the ESEA.

The breakdown of the amount of funds available is as follows: at least 20% well-rounded educational opportunities, at least 65% safe and healthy students with the balance in effective use of technology:

-Well-Rounded Educational Opportunities: At least $554,457.81
-Safe and Healthy Students: At least $1,801,987.88
-Effective Use of Technology: As much as $415,843.36

The application must be submitted to the address below no later than Friday, September 22, 2017 by 5:00 PM.

Before starting your grant application, please review the funding source's website listed below for updates/changes/addendums/conferences/LOIs.
Greg Frostad
(505) 827-3572
gregory.frostad@state.nm.us

Public Education Department
120 South Federal Place, Room 206
Santa Fe, NM 87501

USA: New Mexico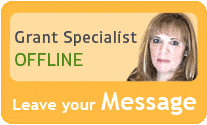 Our team of researchers and grant specialists review hundreds of funding resources daily to make sure GrantWatch.com provides members with the most up-to-date grants.
We have grants for: