Open Access Centers
Grants to New York Nonprofits and Agencies
for Substance Abuse Intervention Centers

New York State Office of Alcoholism and Substance Abuse Services (OASAS)

10/31/17 5:00 PM ET Receipt
Grants to New York nonprofit organizations and county government agencies to establish and operate alcoholism and substance abuse service and intervention centers in designated regions. Funding will be used to establish centers providing 24/7 access to immediate assessment, engagement, and referral for all substance use disorder (SUD) services and interventions.

The New York State (NYS) Office of Alcoholism and Substance Abuse Services (OASAS) announces the availability of funding and is seeking applications from eligible applicants to support the development of Open Access Centers in the following New York State Economic Development Zones (EDZ): Western New York, Finger Lakes, Southern Tier, Mohawk Valley, North Country, Capital Region, Mid-Hudson, New York City and Long Island.

The primary goal is to establish Open Access Centers, available 24/7 to anyone in need of services and interventions for their addiction. Open Access Centers will not require certification and therefore can be implemented immediately in all communities. It is anticipated that providers will work together to identify a convenient and accessible location, where staff will be on-hand 24/7 to immediately engage with individuals, family members and/or law enforcement, etc. for the provision of SUD services and interventions. Staff should also be available or on-call to provide an immediate assessment and referral (and "warm handoff") to the appropriate level of care.

In his 2017 State of the State briefing, Governor Andrew Cuomo identified the creation of Open Access Centers to provide immediate engagement and linkage to treatment for individuals with a SUD a priority for the state.

The target populations are individuals suffering from addiction and requiring addiction treatment services and interventions, including mild/moderate withdrawal and other non-life threatening needs.

The funding may be used for capital costs.

Funding will be allocated to successful applicants through the county where the service will be provided except where the successful applicant is an existing OASAS direct contract provider or in cases where the service will be provided in New York City and the successful applicant does not have an existing contract with New York City. In these instances, the NYS OASAS may provide direct funding to the successful applicant.

Scope of Work:

Funding provided pursuant to this RFA will establish Open Access Centers in each of the New York State EDZs identified in Appendix E. The Open Access Centers will provide appropriate staff to assist individuals and families struggling with addiction to navigate the barriers to accessing addiction treatment services and immediately connect to appropriate services, as needed. The Open Access Center does not need to be located at an OASAS certified location. The Open Access Center should be open 24 hours a day, 7 days a week and should serve the immediate county and the surrounding counties, if possible. Providers are encouraged to partner with multiple service providers in their EDZ to submit an application. Providers must be certified by OASAS pursuant to Part 822 in order to seek reimbursement for services. Preference will be given for applications that include multiple providers and that cover multiple counties in a geographic region.

Program Requirements:

The program requirements are the minimal requirements that must be met. Nothing prohibits additional services such as outreach, media campaigns, forums, etc.

1. Identify a central location appropriate for use as an Open Access Center which will be available for use within six months of receiving the award. The Open Access Center must serve at least one county; preference will be given to those that serve multiple counties. Open access centers may not be located in a hospital based setting. The intent of an open access center is to allow for collaboration among community based providers to create a space within the community for individuals to seek assistance at their discretion and convenience.

2. Ability to staff a location 24 hours a day, 7 days a week.

3. Ability to screen and assess individuals for the appropriate level of care, as determined by OASAS approved tools, such as LOCADTR, in the full continuum of addiction services.

4. Develop concrete referral relationships with local addiction treatment providers to assist in the immediate linkage and "warm handoff" for the individual at the point of assessment.

5. Work with Peers to develop outreach, engagement and/or retention strategies/plans for those individuals that do not immediately enter the OASAS treatment system.

6. Develop referral relationships with additional local providers as needed for referral and linkage to other local services and supports, including, but not limited to, mental health providers, medical care, care management, housing and other social services.

7. Sustainability plan. All services provided are anticipated to be a reimbursable service under the in-community provision of Part 822. A sustainability plan for the Open Access Center must be developed which should detail how the center will achieve sustainability by the conclusion of the grant year through third party reimbursement and other non- OASAS revenue sources for services provided. This plan should include any existing referral relationships or referral relationships that are in development.

8. Every effort should be made to establish a law enforcement assisted diversion plan with local criminal justice entities. This diversion plan will qualify as a referral source for purposes of developing a sustainability plan.

Preference will be given to applications that span multiple counties.

Staffing Requirements:

1. Existing OASAS providers, certified pursuant to Article 32 to engage in the provision of Chemical Dependence Outpatient and/or Opioid Treatment services in accordance with Part 822 must be involved the development of Open Access Centers in order to ensure Medicaid and other insurance billing capacity. Open Access Centers opened in locations other than where a certified provider operates, may bill pursuant to the Part 822 in-community services authority. Any services provided utilizing Part 822 in-community services authority must be provided by qualified staff pursuant to Part 822.

2. Open Access Centers must be staffed with individuals capable of performing assessments and making level of care determinations. Staff should also be equipped to make an immediate referral and "warm handoff" to the appropriate level of care within the OASAS addiction treatment system. A staffing plan may provide for "on-call" staff.

3. Referral to other social, mental health, medical and support services, as needed, is also required. Therefore, staff should demonstrate knowledge of the existing and emerging array of services available within the region.

4. Peers should be utilized to assist in outreach and engagement with individuals utilizing the Open Access Centers. Funding may be used to assist peers in becoming Certified Recovery Peer Advocates (CRPA) in accordance with OASAS policy. Peers should be enabled to engage in long term retention strategies for individuals that do not enter the OASAS treatment system immediately. Peers must be, or be in the process of becoming, a CRPA, in accordance with OASAS policy, in order to provide reimbursable services.

5. All staff, including administrative support and security, must be trained on cultural competency, health literacy and have a working knowledge of addiction and associated issues including confidentiality.

6. All staff that have regular and unsupervised contact with individuals served must undergo a criminal background check, a screening against the Staff Exclusion List (SEL) of the Justice Center, and screening against the Statewide Central Register of Child Abuse and Maltreatment (SCR).

Performance Requirements:

1. Data collection and reporting. To demonstrate effectiveness in implementing the core components of the service delivery model, data collected will be submitted to the OASAS field office responsible for the area covered. Data collected should include the number of individuals accessing the center for services, number of referrals to other services, number of assessments performed, program activities and outcomes and client demographics. The required data elements may be modified from time to time. Reports to OASAS will be required on both an annual and yearly basis. All interactions and services provided by peers should be documented as well.

2. Client Rights/Confidentiality. Applicants should address how client rights/client confidentiality will be addressed among the group of provider applicants.

$4,050,000

Funding is available to support the development of one Open Access Center in each of the New York State EDZs identified in Appendix E.

Up to $450,000 in one-time funding is available.

It is anticipated that any application accepted for funding will be able to begin operation within six months of receiving the award. It is also expected that the program will be self-sustaining within one year of beginning operations.

Eligible Applicant shall mean the following:
-County Local Governmental Units (LGUs) planning to directly provide the services required in this RFA.
-Not-for-Profit agencies.

Economic Development Zones:

-Western New York: Allegany, Cattaraugus, Chautauqua, Erie, and Niagara Counties

-Finger Lakes: Genesee, Livingston, Monroe, Ontario, Orleans, Seneca, Wayne, Wyoming, and Yates Counties

-Southern Tier: Broome, Chemung, Chenango, Delaware, Schuyler, Steuben, Tioga, and Tompkins Counties

-Mohawk Valley: Fulton, Herkimer, Montgomery, Oneida, Otsego, and Schoharie Counties

North Country: Clinton, Essex, Franklin, Hamilton, Jefferson, Lewis, and St. Lawrence Counties

-Capital Region: Albany, Columbia, Greene, Saratoga, Schenectady, Rensselaer, Warren, and Washington Counties

-Mid-Hudson: Dutchess, Orange, Putnam, Rockland, Sullivan, Ulster, and Westchester Counties

-New York City: Bronx, Kings, New York, Richmond, and Queens Counties

-Long Island: Nassau and Suffolk Counties

Pursuant to the NYS Division of the Budget Bulletin H-1032 Revised, dated July 16, 2014, NYS has instituted key reform initiatives to the grant contract process which require that not-for-profits must register in the NYS Grants Gateway and complete a Vendor Prequalification process.

Any questions or requests for clarification about this RFA must be received in writing via email by 5:00 PM EST on September 19, 2017.

Expected Timetable for Key Events:
-Release Date: August 29, 2017
-Closing Date for Submission of Applicant Inquiries: September 19, 2017, 5:00 PM ET
-Answers to Applicant's Inquiries on or about: October 10, 2017, 5:00 PM ET
-Closing Date for Receipt of Applications: October 31, 2017
-Anticipated Evaluation and Selection: December 6, 2017

View this opportunity on the Grants Gateway:
https://grantsgateway.ny.gov/IntelliGrants_NYSGG/module/nysgg/goportal.aspx?NavItem1=3

Before starting your grant application, please review the funding source's website listed below for updates/changes/addendums/conferences/LOIs.
Karen Stackrow
procurements@oasas.ny.gov

New York State Office of Alcoholism and Substance Abuse Services
1450 Western Avenue, 5th Floor
Albany, New York 12203-3526

RFA #17100

USA: New York City: Designated New York State Economic Development Zones (EDZs); New York: Designated New York State Economic Development Zones (EDZs)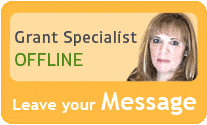 Our team of researchers and grant specialists review hundreds of funding resources daily to make sure GrantWatch.com provides members with the most up-to-date grants.
We have grants for: