Post-Secondary Career and Technical Education (CTE) Programs
Grants to Delaware Colleges, LEAs, and Technical Schools
to Enhance Technical and Career Education Programs

Delaware Department of Education (DDOE) - Academic Support Branch - Career and Technical Education (CTE) and STEM Office

10/06/17 2:00 PM (Local Time) Receipt
Grants starting at $50,000 to Delaware community colleges, LEAs, and technical schools for the operation of career and technical education programs serving post-secondary adult students. The purpose of this program is to more fully develop the career, technical, and academic skills of post-secondary students who elect to enroll in career and technical education programs.

Priority will be given to programs that support strategies identified in the Delaware State Plan for Career and Technical Education (include meeting FAUPL Data Targets) and serve the highest concentrations of special needs populations.

Scope of Work:

-Building on the efforts of states and localities to develop challenging academic and technical standards;

-Assisting students in meeting standards, including preparation for high-skill, high-wage or high-demand occupations in current or emerging professions;

-Promoting leadership, initial preparation, and professional development;

-Promoting the development of services and activities that integrate rigorous and challenging academic and career and technical instruction;

-Supporting partnerships among secondary schools, post-secondary institutions, associate and baccalaureate degree granting institutions, and business and industry;

-Linking secondary schools and two-year post-secondary institutions, and if possible, four-year institutions of higher education, through non-duplicative sequences of courses in a career field, the use of articulation agreements, dual enrollment, and career pathways;

-Building student competence in math, science, reading, writing, communications, and career courses (please note that no remedial courses are accepted);

-Increasing state and local flexibility in providing services and activities designed to develop, implement, and improve Career and Technical Education, including career pathways;

-Conducting and disseminating national research and information on best practices that improve Career and Technical Education programs, services and activities; and

-Providing individuals with opportunities throughout their lifetimes to develop, in conjunction with other education and training opportunities, the knowledge and skills needed to keep the U.S. competitive.

Career and Technical Education pathways seamlessly align academic and technical courses to meet the prerequisite expectations of business and industry and ensure that every student has the opportunity to continue their education and seek career success.

The eligible recipient is required to provide a Career and Technical Education program that is of such size, scope, and quality to bring about improvement in the quality of Career and Technical Education programs.

Permissive Use of Funds:

1. If the program requires travel of more than 50 miles from home and an overnight stay, then the following expenditures are allowable:

a. Mileage will be reimbursed at the state rate of $0.40/mile.
b. Meals not provided for at the professional development event will be reimbursed as follows: Breakfast: $10.00; Lunch $16.00 and Dinner $20.00.
c. Stipends paid to teachers for work performed outside of the regular school day may not exceed $100/day if being paid with funds from the grant, if local rates are higher, the recipient may make up the difference using local funds.

2. Consultant services limited to $500 per day, plus travel expenses. Consultant travel expenses cannot exceed state per diem rates. Further, per diem rates also apply to anyone participating in professional development activities who claim expenses from this grant. State per diem rates are:

a. Mileage: $0.40/mile
b. Breakfast: $10
c. Lunch: $16
d. Dinner: $20

3. Stipends to local education agency staff may not exceed $100/day (stipends are only allowable for work performed outside the regular work day);

4. Materials and supplies to support curriculum development and professional development;

5. Administrative costs not to exceed 5% of the total grant, including indirect costs (see below for additional detail). Administrative costs may include supervision, but do not include curriculum development activities, personnel development, or research activities. The five percent (5%) administrative ceiling includes both direct and indirect costs; and

6. Purchasing of equipment for instruction that supports the Delaware state-model CTE Programs of Study. Equipment purchases included in this proposal when not being used to carry out the provisions of this grant, may be used for other instruction purposes if:

a. The acquisition of the equipment was reasonable and necessary for the purpose of conducting a properly designed project or activity;
b. Such other use is: i. incidental to the use of the equipment; ii. does not interfere with the use of that equipment; and iii. does not add to the cost of using that equipment.

Grant sizes will be approximately $80,000 - $310,000.

By law, no application for an amount less than the $50,000 minimum threshold can be considered.

The funding period is November 1, 2017 to September 30, 2018.

Only agencies covered by Section 132 of the Delaware State Plan for Career and Technical Education will be eligible to receive funding. Those agencies include:

1. Delaware Technical Community College;
2. A local education agency serving adults; or
3. An area CTE school system serving adults that offers or will offer a program that meets the requirements identified under the description of use of funds for post-secondary and adult programs.

Organizations Ineligible to Bid: Any individual, business, organization, corporation, consortium, partnership, joint venture, or any other entity including subcontractors currently debarred or suspended is ineligible to bid. Any entity ineligible to conduct business in the State of Delaware for any reason is ineligible to respond to the RFA. Only firms made eligible in section 132 of the Delaware State Plan for Career and Technical Education are eligible to bid.

Funds may not be used to supplant available state or local salary sources, but may be used to supplement new program initiatives.

Funds may not be used for:
1. Salaries with the exception of stipends;
2. Tuition;
3. Substitute teacher fees unless directly tied to the required professional development, see related budget appendices per program;
4. Meal costs at conferences where meals are provided;
5. Program maintenance;
6. Furniture to equip labs or classrooms;
7. Purchase of career information delivery system site licenses;
8. National, state, or local membership dues or fees;
9. Promotional items (e.g. shirts, key chains, bags, mugs);
10. Construction of temporary or permanent structures;
11. Purchase of equipment for administrative purposes;
12. Administrative and indirect costs that exceed 5% of the grant amount; and
13. Any additional restriction of funds listed in the individual priority area or related budget appendices.

Funds may not be used to supplant available state or local salary sources but may be used to supplement new program initiatives.

The Application Evaluation Team reserves the right to refuse to consider any application from an applicant who:

a. Has been convicted for commission of a criminal offense as an incident to obtaining or attempting to obtain a public or private contract or subcontract, or in the performance of the contract or subcontract;

b. Has been convicted under State or Federal statutes of embezzlement, theft, forgery, bribery, falsification or destruction of records, receiving stolen property, or other offense indicating a lack of business integrity or business honesty that currently and seriously affects responsibility as a State contractor;

c. Has been convicted or has had a civil judgment entered for a violation under State or Federal antitrust statutes;

d. Has violated contract provisions such as;

1) Knowing failure without good cause to perform in accordance with the specifications or within the time limit provided in the contract; or
2) Failure to perform or unsatisfactory performance in accordance with terms of one or more contracts;

e. Has violated ethical standards set out in law or regulation; and

f. Any other cause listed in regulations of the State of Delaware determined to be serious and compelling as to affect responsibility as a State contractor, including suspension or debarment by another governmental entity for a cause listed in the regulations.

All applications are to be sent to DDOE via email and received no later than 2:00 PM on October 6, 2017.

The proposed schedule of events subject to the RFA is outlined below:
-Public Notice: September 7, 2017
-Deadline for Questions: September 20, 2017
-Deadline for Receipt of Proposals: October 6, 2017 at 2:00 PM (Local Time)
-Estimated Notification of Award: October 2017

Before starting your grant application, please review the funding source's website listed below for updates/changes/addendums/conferences/LOIs.
Dr. Lydia Tucker, Education Associate
302.257.3633
lydia.tucker@doe.k12.de.us

USA: Delaware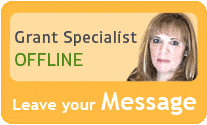 Our team of researchers and grant specialists review hundreds of funding resources daily to make sure GrantWatch.com provides members with the most up-to-date grants.
We have grants for: