Measurement Grant
Grants to Tennessee Nonprofits and Agencies for
Recycling and Waste Management Measuring Equipment

Tennessee Department of Environment and Conservation (TDEC) - Division of Solid Waste Management

07/11/17

10/02/17
Grants of up to $25,000 to Tennessee nonprofit organizations and local government agencies to purchase equipment to measure various facets of recycling and waste management operations. Funding may be used for measuring equipment related to waste reduction, recycling tonnages, and solid waste tracking.

Eligible measurement equipment includes, but is not limited to pallet and truck scales, software and software subscriptions (RFID readers, route optimization, accounting, material tracking, etc.), computers including tablets used for measurement activities, and metering/monitoring devices (RFID tags, car counters, automation systems, GPS, sensors, moisture readers, etc.).

The Department will award grants based on the identified preferences in the eligibility section of this manual. If funding remains, the Department will award additional grants based upon a technical review prioritizing remaining applicants based on the ability to meet the Objectives of the 2025 Plan. Estimates provided in the Grantee's application will determine award amount. The Department will not accept amendments for expansion on executed contracts.

It is important that applicants research the equipment they are seeking to purchase and obtain accurate price information prior to submitting their application. Funding is for only approved equipment identified in the application. The applicant must plan properly and research thoroughly all requests before submitting a grant application.

$500,000

No grant may exceed $25,000.

Tennessee counties, cities, solid waste authorities, private entities and organizations which have been determined to be tax exempt nonprofit recycling organizations who are designated as 501(c)(3) by the Internal Revenue Service may apply for grants under T.C.A. § 68-211-830.

Private entities that are qualified below under the following preferences are deemed eligible but may have different contracting requirements to fulfill State requirements.

Preferred applicants for this grant include:
-Recovered Materials Processing Facilities (RMPF) unable to comply with the reporting requirements in Rule 0400-11-01-.09(5)(c) Reporting
-Class III/IV Landfills unable to comply with the reporting requirements in Rule 0400-11-01-.09(5)(b) Reporting
-Transfer Stations unable to comply with the reporting requirements in T.C.A. § 68-211-862
-Solid Waste Regions who have failed to achieve the 25% waste reduction and diversion goal in the past five years

Ineligible requests include recycling equipment that is eligible in the FY2018 Recycling Equipment Grant:
http://www.tennessee.gov/environment/article/grants-recycling-equipment-grant

Applicants previously awarded a grant of this type from the Solid Waste Management Fund in the last two years that are currently under contract with open balances or who have failed to meet the obligations of additional Division of Solid Waste Management grant contracts are ineligible.

Workshops are scheduled as follows:

Tuesday, July 11, 2017
Columbia Environmental Field Office
1421 Hampshire Pike
Columbia, TN 38401

Thursday, July 13, 2017
Jackson Environmental Field Office
1625 Hollywood Drive
Jackson, TN 38305

Thursday, July 20, 2017
Black Bear Inn & Suites
1100 Parkway
Gatlinburg, TN

A financial match of 10%-50% is required as indicated in Measurement Grant Match Requirement document found in the Budget and Attachments tab of the TDEC Online Grants System. In-kind and force account matches will not be acceptable for this solicitation for proposals.

Applications are being solicited between July 5 and October 2, 2017.

More information about deadlines and grant opportunities may be found here:
http://www.tennessee.gov/environment/topic/grants-materials-management-grants

About the Online Grants System:
http://www.tennessee.gov/environment/topic/grants-online-grants-system

2015-2025 Solid Waste and Materials Management Plan:
http://www.tennessee.gov/environment/topic/sw-2015-2025-solid-waste-and-materials-management-plan

Before starting your grant application, please review the funding source's website listed below for updates/changes/addendums/conferences/LOIs.
Apply Online:
https://tdec.smartsimple.com/s_Login.jsp

Loretta Harrington
615-532-0086
Loretta.Harrington@tn.gov / Solid.Waste@tn.gov

Grants & Contracts Administration:
TDEC.Grants@tn.gov

USA: Tennessee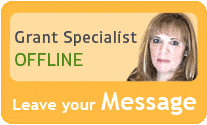 Our team of researchers and grant specialists review hundreds of funding resources daily to make sure GrantWatch.com provides members with the most up-to-date grants.
We have grants for: