Drought Initiative
Grants to Nevada Agriculture and Livestock
Producers to Improve Water Efficiency

Nevada Department of Agriculture (NDA) - Plant Industry Division

11/20/17 5:00 PM Receipt
Grant to Nevada agricultural and livestock producers for projects that improve water efficiency in their operations. Consideration will be given to proposals that implement best management practices and water conserving technology. This program recognizes that producers have varying needs for improving water conservation so applications will be reviewed and scored based on their potential to impact individual sites rather than a prescriptive approach.

Scope of Work:

The NDA is seeking proposals from established agriculture and/or livestock producers to implement projects that facilitate water conservation efforts. Projects must be able to demonstrate post-award water savings, which will require baseline water data from previous years. The objective of the program is to award projects that improve water efficiency by 1.5 acre feet; however, projects with a lower impact will still be competitively reviewed.

Contracts will be awarded on a competitive basis and will be evaluated based on a scoring rubric. Applicants using water sources located in basins with over allocated water resources will be scored higher in the selection process; however, this is not a requirement.

To be considered for an award, each recipient must agree to the following:

-Projects must implement water conservation activities approved by NDA that will improve water efficiency. The objective of this program is to award projects that improve water conservation by 1.5 acre feet; however, projects with less impact will still be competitively reviewed. Project activities can include, but are not limited to, installing new equipment or technology, implementing best management practices, using laser leveling and improving riparian zones (planting soil stabilizers, leaching/run-off control).

-Projects completed as a result of funding must demonstrate sustainability.

Expenditure Requirements:

All costs must be necessary, reasonable and allowable for proper efficient performance and administration of the contract.

Costs should be reasonable and justifiable. When determining reasonableness of a given cost, the following should be considered:
-The cost must be in compliance with federal, state and your organization's own established policies for incurring a cost or charge.
-Consideration must be given for market prices for comparable goods or services in the geographic area.
-Individuals responsible for the expenditure must act with due prudence in carrying out their responsibilities to state government, the public and the organization.

All expenditures must:
-Be authorized or not prohibited under state or local laws and regulations;
-Be assigned cost-to-cost objectives and must be treated consistently for all work performed by the organization under similar circumstances, regardless of the source of funding, to avoid duplicate charges; and
-Be in conformance with limitations and exclusions contained in the terms and conditions of this award.

The following are examples of eligible expenditures. This list is not all inclusive and applications will be evaluated independently based on their potential to improve conservation efforts.

-Water saving technology
-Pivots
-Pivot nozzles
-Water meters
-Contractual work for improving irrigation canals and/or streambeds for erosion control and run-off
-Laser leveling
-Variable rate irrigation
-Crop covering
-Drip irrigation

Eligible expenditures include:

-Personnel – Describe key personnel that will be involved and how their activities will go towards accomplishing the objectives of the award. Provide a breakdown of their time commitment to the project and estimated hourly rate.

-Contractual – If contracting, describe their role in the project and describe their experience with similar projects. Provide a breakdown of their time commitment to the project and estimated rate. Describe liability insurance coverage provided by the contractor and the land owner.

-Supplies – Provide a breakdown of supplies needed to implement the project in addition to the source used for estimating costs.

Long term/sustainable projects are likely to be chosen over short term.

$500,000

The anticipated award start date is in January, once funding is awarded.

Funds must be expended by June 30, 2018.

The NDA is seeking proposals from established agriculture and/or livestock producers.

Eligibility will be determined according to the following questions:

-Has your operation been in agriculture and/or livestock production for at least 3 years? If not, can you demonstrate that the operation is well established? Was the operation in production prior to your ownership?

-Do you have a means of measuring or calculating previous water usage to demonstrate improved efficiency as a result of funds received?

-Have you ever received state or federal funds to support water conservation efforts?

-Have you ever been in default with the state?

Previous awards will not deem you ineligible; however, you must detail in your application how these funds would be used for a separate water conservation project.

All questions and/or comments will be addressed in writing and can be sent via email to Jake Dick. The deadline for submitting questions is November 15, 2017. Responses will be emailed or faxed to prospective vendors on November 17, 2017.

All proposal must be received by November 20, 2017 no later than 5:00 PM The NDA will not accept any submission of incomplete proposals. Deadline extensions will not be provided to vendors that miss the posted proposal deadline.

Proposal Timeline:
-Release of request for proposal: Oct. 19, 2017
-Deadline for submission of questions concerning RFA via email to Jake Dick: Nov. 15, 2017 at 5:00 PM
-Responses to questions will be emailed to prospective vendors: Nov. 17, 2017 by 5:00 PM
-Proposal submittal deadline: Nov. 20, 2017
-Selection committee members review and score proposals: Nov. 21, 2017 (subject to change)
-Funding recommendations and finalized and intent to award sent out: Nov. 28, 2017 (subject to change)
-Contract award process: Jan. 8, 2018 (subject to change)
-Anticipated award start date: Jan. Once funding is awarded.

Before starting your grant application, please review the funding source's website listed below for updates/changes/addendums/conferences/LOIs.
Jake Dick
jdick@agri.nv.gov

Nevada Department of Agriculture
Plant Division
Attn: Jake Dick, Plant Industry
405 South 21st Street
Sparks, NV 89431

USA: Nevada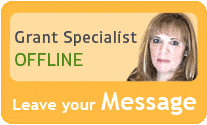 Our team of researchers and grant specialists review hundreds of funding resources daily to make sure GrantWatch.com provides members with the most up-to-date grants.
We have grants for: