Whole Foods Grant Connects Kids with Food
Whole Foods is more than just an organic grocery store. The eco-minded supermarket giant is also the founder of the Whole Kids Foundation, a nonprofit organization dedicated to helping kids eat better. By improving children's eating habits and wellness, Whole Kids Foundation provides opportunities to get kids excited about nutritious foods, such as fresh fruits and vegetables.
The more kids know and feel connected to their food, the more curious they become about how things grow or taste, and the more willing they are to try new foods.

Whole Kids Foundation
The Grant Encouraging Kids to Eat Right
Recognizing that kids who grow veggies, eat veggies, the Whole Kids Foundation realizes that school gardens can make a big difference. Through its Garden Grant Program, schools and nonprofit organizations can turn outdoor spaces into powerful hands-on learning gardens. Furthermore, these gardens give kids the chance to connect with food, spark their curiosity, and support classroom curricula.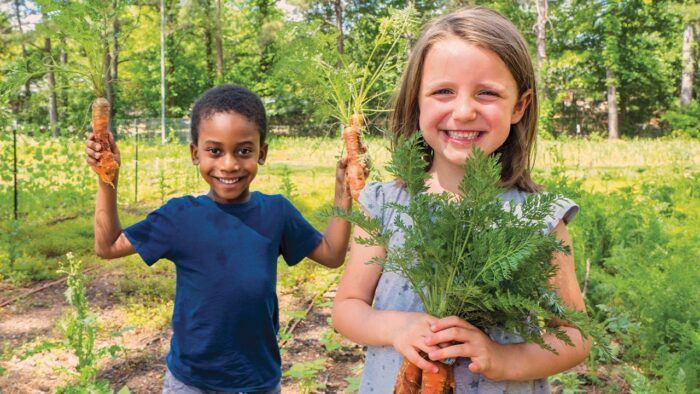 The Garden Grant program provides a $3,000 monetary grant to support a new or existing edible educational garden located at either a:
K–12 School or
Nonprofit organization (501(c)(3) in the USA (or Registered Charity in Canada) that serves children in the K-12 grade range
To be eligible to apply for this grant, the school or organization must also:
Engage at least 10 children on a regular basis
Be growing edible plants in their garden
More Grants for Food and Nutrition
The Garden Grant is now closed and no more applications will be accepted this year. However, there are still more than 500 food & nutrition grants currently accepting applications. GrantWatch.com is the leading grant listing directory. The website lists verified grant opportunities from foundations, corporation, and government funding sources. These grant writing suggestions from the Whole Kids Foundation can also be helpful when completing your grant applications!
From edible education grants to being a catalyst for school food transformation, it is vital to support schools and inspire families to improve children's nutrition and wellness. Given the right opportunities, kids will get excited about fresh fruits, vegetables, whole grains, and other nutritious whole foods. Click here to view the 500+ food & nutrition grants currently accepting applications.