Instagram for Nonprofits: A Fundamental Guide to this Popular Platform
When it comes to reaching the younger generation, Instagram can be an instrumental tool for any nonprofit trying to increase its exposure. Unlike other social media platforms, Instagram puts an emphasis on visuals, which can be great for nonprofits wanting to show off their volunteer activities and projects.
Instagram currently has around 2 billion monthly active users, making it the fourth-most used social media platform, following closely behind Facebook, WhatsApp and YouTube. According to data from Sprout Social, more than 60% of Instagram's users are between the ages of 18 and 34. GrantWatch.com uses Instagram daily to reach its current subscribers, as well as making contact with potential subscribers. With its many features, Instagram can be extremely useful. The information below should help your nonprofit get the most out of this platform.
So, we're sharing a complete guide to Instagram with the best practice tips! This article will teach your organization about the tools available through Instagram.
What Features are Available Through Instagram?
Profile Grid
As a platform that focuses heavily on visuals, one of the main features of Instagram is the photo grid that appears on everyone's individual profile. This is where you can post images and captions. These will then show up in the 'feed' of all the people who follow your page. Below is an example of GrantWatch's profile and photo grid:
When posting on your Instagram grid, you want to make sure your images are sized correctly so they fit comfortably within the borders of the square without cutting out important parts of the image. You also want to try to create a common aesthetic and stay consistent. This could mean using a certain color scheme or using your logo in all your posts. However, aesthetics are not always about the 'look.' It can also be about the 'feel' your posts provide. As a nonprofit, you strive to have a happy or positive vibe attached to your images, so your followers sense that the work you do has a positive impact. This will also make people more likely to click on the image.
Instagram also allows users to pin posts to the top of their profile grid. Making use of a welcome message or video can be a perfect way for your nonprofit to keep information at the top of your profile for new followers to see when they visit your page.
Highlights
Following the introduction of Snapchat, Instagram was the first application to offer the story feature on its platform. Once something is posted on your Instagram story, you can then save it for people to see later. This feature is known as 'Highlights' and can be helpful for nonprofits using the app. It allows nonprofits to post more regularly without disrupting the look and flow of their profile grid. In addition, users can create different categories to sort information for their followers. This feature is perfect if you want to advertise events or provide resources to your followers but don't want to commit to the image being a permanent part of your profile.
Polls
When posting to your Instagram story, there is also an option to create a Story Poll. For your nonprofit, this feature can be both interactive and informative. Nonprofits utilize polls to help determine what content their followers want to see more of in the future, as well as give you feedback regarding what causes they care most about at the moment. This can be especially helpful when planning events and sending out emails. For example, you could ask your followers what the best time would be to hold an event. You could also ask them about what kind of event they would prefer, as well as how far in advance they think it would be best for emails to be sent informing people about the event.
Reels
Reels are another aspect of Instagram that can be useful to nonprofits. This feature allows users to create brief, entertaining videos to share with their followers and other users of the application. This can help a nonprofit more actively engage with their followers. Nonprofits can use Reels to share videos from their events or for staff or volunteers to talk about the impact they felt from an event they were a part of. This will add a more personal touch to the profile. Most people like seeing pictures and videos of something, rather than just reading about it.
Direct Messaging
Instagram also allows you to send direct messages back and forth to other users, which can be crucial for nonprofits looking to network with other organizations, individuals or businesses. In addition, users can utilize the direct messaging option to send posts to other users. This can be helpful if nonprofits want to publicize upcoming events or programs.
When Is the Best Time to Post on Instagram?
When it comes to knowing the best time to post on Instagram, the consensus is that it is better to post during the workweek than on the weekend. Whether running errands or participating in activities with friends and family, people tend to spend more of their weekend time offline.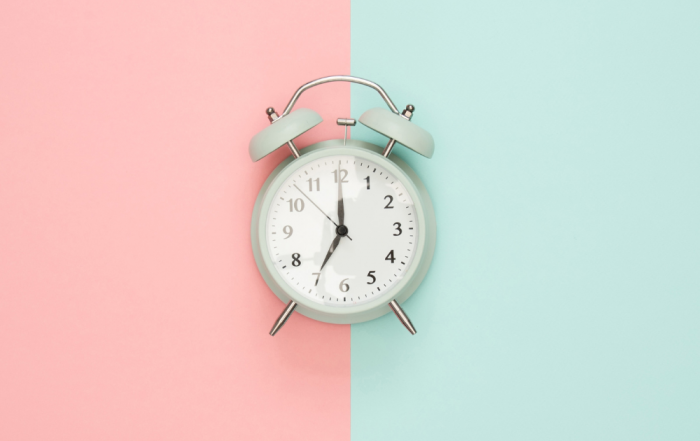 According to Hootsuite, a popular social media management software company, the absolute best time for a regular, weekly post on Instagram is on Wednesdays at 11 a.m. The company came to this conclusion after looking at data from more than 30,000 Instagram posts.
"Then, we consulted with our own social team for insights gained from posting to an audience of 170k followers," as noted on the company's website.
However, if your nonprofit wants to post more often than weekly, Hootsuite's research shows the ideal time for this as well. According to the study, this would usually be between 9 a.m. and 12 p.m. Monday-Thursday. On Fridays, posts seem to do better a little later in the afternoon around 2 to 4 p.m.
Overall, Instagram can be an extremely valuable resource for nonprofits looking to share their message with others. We hope this article helps you learn more about the platform and how your nonprofit can take advantage of its many features.
GrantNews Notes
Looking for grants? With close to 8,000 grants currently available, GrantWatch.com is the leading grant listing directory. Upgrade to a MemberPlus+ subscription to view full grant details, including eligibility criteria and application information. For more information, you can also visit the GrantWatch FAQ page.