Looking for the 10 Latest Grants for Canada, Eh?
GrantWatch has grants available for all over the U.S., Israel, Canada, and other International areas. And since so many that are highlighted here are specific to the U.S., GrantNews has decided to share 10 of the latest grants specifically for Canada below.
Canada is the largest country in the Western hemisphere and the second-largest country in the world. However, even though it is larger than the U.S., its population is considerably smaller. The population is almost equivalent to California alone.
Here are some fun facts about the Country:
It is actually still a Monarchy. Even though it has aspects of a democratic country, Queen Elizabeth II is still technically the Queen there.
The country accounts for 10 percent of the world's forests.
There was a war in Canada called the "Beaver Wars," which also happens to be its national animal.
The country celebrates Thanksgiving in October.
Toronto has the world's biggest underground shopping complex.
It has six times the oil reserves as Russia, and is one of the world's largest exporters.
81 percent of people there live in the city.
The national sports are hockey and lacrosse.
80 percent of the maple syrup in the world comes from there.
There are eleven sub-species of Canada geese. A picture of a baby Canada goose is shown below.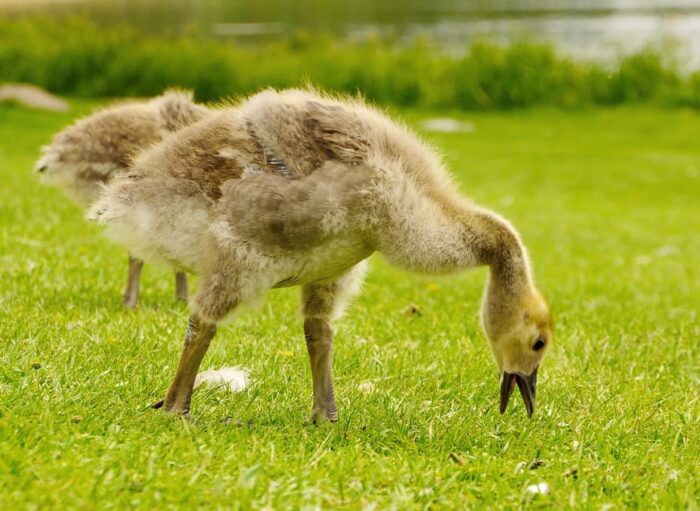 10 Grants Specifically for The Great White North
Firstly, there are grants available to Canadian schools for tree planting projects to enhance school grants. Funds of to $3500 are available to enhance school grounds through tree planting projects across the country.
Grants to Canada municipalities for initiatives that reduce the risk of natural disasters caused by climate change. Funding is for solutions that enhance resiliency to the risk of wildfire and flood.
Grants to Canada interdisciplinary research networks to conduct research on heart failure. Applicants must complete registration prior to submitting an application. The purpose of the program is to understand the causes of heart failure and its subtypes and to improve the detection, prevention, and management of the condition.
Grants of up to $500 Canada teachers and students to support environmental stewardship projects. Funding is for student projects regarding sustainability and climate change.
Grants of up to $1,000 to Canada individuals and nonprofit organizations to create educational programs addressing substance abuse. Funding is for programs related to cannabis and vaping.
Grants to Canadian nonprofit and for-profit organizations, and artists for artistic activities that support cultural heritage, creativity, and knowledge.
There are also grants of up to $25,000 available for Canada IHE faculty members to mentor students in industry-related scientific research projects.
And there are grants available to Canada Nonprofit museums and organizations to support cultural exhibitions.
There are also grants available to Canada First Nations and Tribal Organizations and Councils to improve students achievement.
FInally. there are grants of up to $10,000 available to Canada arts professionals and administrators to enhance career development.
GrantNews Notes:
Looking for more grants? Check out our full category list over at GrantWatch.com. If you're looking for more grants specifically for Canadians and Canadian-based organizations, go to Canada.GrantWatch.com.
And make sure to sign up for a paid subscription to GrantWatch to gain access to all of our tools for grant-seekers. Like our exact-keyword search tool which helps subscribers to narrow their grant search even further.