Community Arts Development (CAD) Program
Grants to Northern Santa Fe County, New
Mexico Nonprofits for Public Arts Opportunities

City of Santa Fe Arts Commission

06/23/17 5:00 PM MST
Grants of up to $6,000 to Northern Santa Fe County, New Mexico nonprofit community organizations to present art to public audiences. Possible activities include production, performances, art markets, exhibitions, fairs, workshops, conferences, and festivals (i.e. indoor or outdoor community celebrations of the arts). All public presentations must be open and accessible to the general public.

The Community Arts Development program (CAD) funds projects of high artistic quality that provide arts services to the local community, with an emphasis on projects that bring the community together to celebrate the diversity of artistic heritage. Education through the arts projects in schools and other settings are eligible to apply.

Organizations who receive contracts for funding shall provide the following services:

-Required services to ensure the presentation and production of the project as described in the response to the RFQ.

-Market and promote the City by utilizing the City's arts logo on all printed and digital promotional materials related to the project.

-Presentation of arts educational programs and opportunities for the Santa Fe community that increase understanding of the project's artistic discipline or work of art.

-Provide access to arts services for underserved members of the public demonstrated by the documentation and reporting of audience statistical and demographic information, including minority participation in the project.

-Encourage the cultural development of Santa Fe through maintaining high standards of artistic excellence as demonstrated by the presentation of performances, exhibitions and/or services.

-Strengthen the position of the arts an integral part of Santa Fe by:
(1) Providing cultural benefits and contributing to the artistic identity of Santa Fe; and
(2) Providing access to underserved constituencies.

Funding requests are limited to $6,000 or less.

Projects may take place between August 2017 and June 30, 2018.

Community-based Organizations; CBO(s)
Nonprofits having a 501(c)(3) status with the IRS

Organizational Eligibility:

-With rare exception, only Santa Fe-based organizations will be funded.

-Only organizations with a mission that includes the arts will be funded.

-Projects must take place in the northern portion of Santa Fe County (i.e. Madrid/ Galisteo to northern boundary of county)

-Organizations must be a federally recognized nonprofit with an IRS 501(c)3 status; a public agency (as defined in NMSA Section 11-1-1 or any county, state or education institution specified in Article 12, Section 11of the NM Constitution.); or apply through a fiscal agent (See "Using a Fiscal Agent" below).

-Organizations must have a State of New Mexico Incorporation Certificate as a domestic or foreign nonprofit corporation and be in good standing with the New Mexico Public Regulation Commission (NMPRC).

-Organizations must have a current City of Santa Fe business registration number.

-City of Santa Fe-operated programs are not eligible.

Using a Fiscal Agent:

An organization that does not have its nonprofit status and/or NMPRC Certificate may apply through a fiscal agent, provided the fiscal agent meets all the eligibility requirements. The fiscal agent becomes legally responsible for the completion of the project, submission of all reports, as well as receipt and proper management of Arts Commission funds.

The fiscal agent's role is strictly administrative; it is not a partner or collaborator in the programmatic or artistic content of the project. The donation of goods or services by the fiscal agent (such as in-kind space rental or administrative services) may be included as part of the applicant/fiscal agent relationship. In instances where the relationship between applicant and fiscal agent extends beyond these parameters, the eligible organization must submit the application for funding under its own name.

What Cannot Be Funded:

-Demonstration and master classes
-Scholarships and fellowships
-Closed subscription series
-Projects which are part of a post-secondary academic degree program
-Awards (ribbons, trophies, prizes, etc.)
-Deficits and debt reduction (including finance charges, loan fees, etc.)
-Meals, catering, lodging or transportation
-Capital expenses (including the purchase of equipment or real property, labor or materials costs for renovations, remodeling or new construction, etc.)
-Tuition assistance for college, university or other post-secondary formal course work
-Fund-raising (events, personnel, merchandise, invitations, etc.)

In many instances, the larger project budget or organizational budget may include some of these elements; however, Arts Commission funds cannot be applied toward these costs.

This program does not provide general operating funds or funding to support ancillary, non-arts-based programs

Organizations must match the contract amount dollar-for-dollar in any combination of cash or in-kind. Cash is defined as income generated through ticket sales, program advertising, budget allocations, fundraising, pledges, grants, miscellaneous contributions, memberships, etc. In-kind is defined as contributed goods or services of value that are necessary for the project and for which the organization would have had to pay if they were not contributed.

Organizations considering applying for funding for the first time are encouraged to contact the Arts Commission prior to submitting an application. Arts Commission staff is available to help ensure that both an organization and a project are eligible for funding, as well as to provide guidance regarding in which funding program to apply.

Timeline:

-Issuance of RFQ: Friday, May 26, 2017
-Receipt of applications: Friday, June 23, 2017 5:00 PM MST
-Arts Commission award recommendations: Monday, August 14, 2017
-Recommendations of awards to the City Manager: August 2017
-Effective date of awards: August 2017
-Completion of Contract: June 30, 2018

Before starting your grant application, please review the funding source's website listed below for updates/changes/addendums/conferences/LOIs.
Apply Online:
https://santafenm.gosmart.org

Debra Garcia, Director
(505) 955-6707
degarcia@santa-fe.nm.us

City of Santa Fe Arts Commission
201 West Marcy St
Post Office Box 909
Santa Fe, NM 87504-0909

Bid Number: '17/05/RFQ

USA: New Mexico: Northern portion of Santa Fe County (i.e. Madrid/ Galisteo to northern boundary of the county)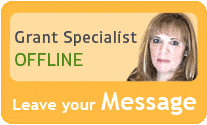 Our team of researchers and grant specialists review hundreds of funding resources daily to make sure GrantWatch.com provides members with the most up-to-date grants.
We have grants for: