Monthly Strategic Grant
Arts and Culture Grants for Missouri Non-Profits and
Minority-Based and Community-Based Organizations

Missouri Arts Council

Ongoing
Arts and culture grants of up to $2,000 are available to Missouri non-profits for a variety of specific projects in the following disciplines: dance, electronic media, festivals, literature, music, theater, and visual arts. Grants will be awarded for monthly strategic projects, minority-related arts activities, and community-based arts. Priority will be given to communities underserved by the grantor and minority-managed organizations with minority-developed arts-focused projects.

A project can include the following:
* Performance of dance, music, opera, and/or theater (single performance or series)
* Educational programs, such as artist residencies
* Literary journal publication
* Arts festival or arts component at festival/fair
* Film festival, film series, or production of film, video, or media arts project
* Folk arts performance, exhibit, or festival (folk arts defined as living, functional and expressive arts of everyday people passed down informally by word of mouth or imitation within close-knit groups)
* Services to the field (for example, newsletters targeting an arts discipline)
* Exhibition or exhibition series

Community arts applicants must offer programs in more than one arts discipline, and/or offer arts services and foster the long-term cultural development of the community. Examples of arts services include arts event calendars, newsletters, technical assistance, cultural planning, and funding for arts programs.

Funds can be used for artist fees, travel, marketing, and related educational materials. In general, MAC does not provide grants for any art courses, for children or adults. Art courses should be self-supporting or income-producing, unless they are directed to an underserved and/or special population (such as minority, elderly, or disabled). When there is a legitimate need for the art courses, MAC may fund the startup costs.

Strategic Project Grant: the lesser of 50% of project costs or $1,250; Minority Arts Project Grant and Community Arts Project Grant: the lesser of 50% of project costs or $2,000.

For projects occurring July 1, 2012 through June 30, 2013

Agency of the county or other local government
Community-based Organizations; CBO(s)
Nonprofits having a 501(c)(3) status with the IRS

Be Missouri-based. This means the physical location (if applicable) is located in Missouri. The location of the organization's registered agent is not considered the physical location of the organization. MAC no longer accepts organizations registered in Missouri as a Foreign Corporation (not Missouri-based.)
If the organization does not have a physical location, a majority of the board members must reside in Missouri

Additional Minority Arts requirements (minorities are communities identified as African American, Asian American, Latino/Hispanic, and Native American):
* Minority-managed organizations (at least 51% of board and staff are minority) that provide arts programs or services.
* Non-minority organizations that provide arts services and programs to specific minority communities.
* Community arts agency serving as fiscal agent for a minority-managed organization in a community outside the city limits of Kansas City and St. Louis City.

Additional Community Arts Requirements:
* Organizations must be located outside the city limits of Kansas City and St. Louis.
* Only one organization per community is eligible to apply for CAP support.
* In towns with populations over 10,000, the applicant organization must be an arts council or unit of local government.
* In communities with populations under 10,000 or in special circumstances (e.g., county-wide), the applicant organization may be a community arts council, community betterment agency, historical society, chamber of commerce, or service club.
* Organizations must be governed by a citizen committee or board whose members are elected or appointed by persons other than the board members themselves and serve terms limited in number and duration.
* When the organization is not primarily an arts organization (e.g. department of city government, or chamber of commerce), the citizen committee or board must be a cultural or arts board. Such a board may be advisory to an elected or appointed body and must be designated by the ranking official or governing body.

Monthly applications must be submitted by the first Monday of any month at least two months in advance of the month the project occurs.

Before you begin the application process, please contact program specialist Donald Rice.

Missouri Arts Council requests and grants must be matched one-to-one.
* In-kind contributions may be counted as a match; however, no more than 50% of the applicant match may be in kind contributions.
* Funds may be matched with revenue sources, such as earned, private, or federal or local government. MAC grant cannot be matched with state funds (state tax dollars).

Applicants must have a DUNS number.

Before starting your grant application, please review the funding source's website listed below for updates/changes/addendums/conferences/LOIs.
Donald Rice
donald.rice@ded.mo.gov

USA: Missouri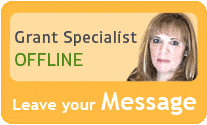 Our team of researchers and grant specialists review hundreds of funding resources daily to make sure GrantWatch.com provides members with the most up-to-date grants.
We have grants for: