Integrated Health Partnerships
Grants to Minnesota Nonprofits, Counties, and
Groups for Partnerships to Improve Public Health

Minnesota Department of Human Services

08/18/17

09/01/17 4:30 PM CT
Grants to Minnesota nonprofits, counties, groups of counties, and other group types for partnership initiatives that enhance the quality and value of public health services. Webinars will be held between May 29 and July 25. One-on-one meetings are available between June 7 and July 25. Questions will be accepted through July 25. LOIs are due August 18.

Purpose of Request:

The goal of the Integrated Health Partnerships (IHP) program is to improve the quality and value of the care provided to the citizens served by Minnesota's public health care programs. This Request for Proposal (RFP) solicits a response from organizations interested in participating in the Integrated Health Partnership program.

The Integrated Health Partnerships program allows provider organizations to voluntarily contract with the Minnesota Department of Human Services (DHS) to care for Minnesota Health Care Programs (MHCP) recipients in both fee-for-service (FFS) and managed care under a payment model that holds these organizations accountable for the total cost of care and quality of services provided to this population. Within this structure, DHS seeks to expand the IHP program in different geographic regions of the state and across different models of care delivery that will integrate health care with chemical and mental health services, safety net providers, and social service agencies. The projects will include clear incentives for quality of care and targeted savings, and will result in increased competition in the marketplace through direct contracting with providers.

Scope of Work:

The purpose of the IHP program is to provide opportunities for providers and other organizations to develop innovative forms of care delivery through payment arrangements that reduce the cost of care, improve health outcomes, and improve patient experience. The demonstration will be conducted over a three-year contract cycle with annual performance periods. The demonstration will be conducted statewide and is not limited to providers or MHCP beneficiaries in a specified geographic area. This RFP provides the detail of how an IHP can meet the objectives of the program.

IHPs will not administer the MHCP benefit set or pay claims under the demonstration or be required to contract for additional services outside of the services delivered by the IHP.

Nothing in the contract agreement will obviate all providers included in the IHP from meeting all MHCP fee-for-service and/or managed care organization (MCO) requirements including, but not limited to enrollment, reporting, claims submission, and quality measures.

Core Principles of Model:

The goal of the 2018 IHP model is to introduce enhanced options for participating in value-based payment arrangements based on the past four years of experience and feedback from existing IHPs and state stakeholders, and continue to work towards achieving the Triple Aim of health care for patients in the state of Minnesota. Core principles of the Model are:

-Recognition that "value-based" payment arrangements for health care consist of both cost and quality components.

-Promoting IHP sustainability and innovation through population-based payments paid on a quarterly basis for IHP-attributed patients which will encourage IHP responsibility for patient care coordination, quality of care provided, and Total Cost of Care.

-Addressing non-medical health factors by incentivizing community partnerships between medical and non-medical providers; both recognizing the additional risk and investment required to establish and incorporate non-medical community partnerships into the health system, and rewarding non-medical providers appropriately for contribution to patient and population health.

-Claims-based attribution with an emphasis on primary care but that is flexible based on services provided and coordinated by the IHP.

-Expanding participation in value-based payments to a variety of providers by offering two different payment models that correspond to the entities' ability to bear financial risk and take on full responsibility for patients.

-Actuarially sound benchmarks, cost estimations, and payment mechanisms, for the benefit of the payer as well the provider participating in the value-based payment arrangement.

-Ability to act upon, share, and strengthen health care data and technology in a timely and accurate way.

-Alignment with other federal, national, and state-based value-based payment arrangements and/or existing initiatives to the extent possible.

The term of any resulting contract is anticipated to be three years, from January 1, 2018 through December 31, 2020.

Applicant Eligibility & Participation Requirements

A. System Requirements

To be considered eligible to participate as an IHP for the purposes of responding to this RFP, a successful Responder must meet the following criteria:

1. Must provide or coordinate the full scope of health care services, as evidenced by provision of coordinated care, and/or prior/current participation in an outcomes-based contract with CMS or Medicaid. Accepted forms of evidence of provision of coordinated care include but are not limited to:

a. Health Care Home (HCH) Certification
b. NCQA PCMH Recognition
c. Current/past participation in IHP demonstration as an IHP
d. Additional evidence or documentation of ability to provide or coordinate full scope of health care services (See Appendix C-1: Example IHP Health System Characteristics)

2. All providers included in the IHP demonstration payment model must be enrolled MHCP providers.

3. Demonstrate, through the care delivery model, how the IHP will affect the total cost of care of its MHCP beneficiaries regardless of whether the services are delivered by the IHP. MHCP beneficiaries included in the demonstration are non-dually eligible Medical Assistance and MinnesotaCare enrollees attributed to the IHP for the performance period. (See Appendix C- 2: Eligible & Excluded Populations)

4. Demonstrate the ability to take on financial risk for the total cost of care of attributed MHCP beneficiaries. IHPs will enter into variable payment arrangements (one of two IHP Tracks) with the state based on the assessed level of ability to take on financial risk. DHS will evaluate applicants' ability to take on financial risk by looking at a nexus of variables and thresholds which capture this, including but not limited to:

a. The risk and cost variability of the attributed population,
b. The catastrophic claims cap (i.e. maximum amount of a patients total cost of care that will be included in the IHP's total cost of care calculation) necessary to reach a stable total cost of care estimate,
c. The percent of claim costs paid inside the applicant's system,
d. The governance structure and geographic spread of the applicant's system,
e. The electronic medical record (EMR) and health information exchange (HIE) environment,
f. Historical participation and/or progress in previous Integrated Health Partnership contracts, and
g. Other factors as deemed necessary by DHS.

5. Demonstrate established processes to monitor and ensure the quality of care provided. Participate in quality measurement activities as required by the State and engage in quality improvement activities.

6. Demonstrate the capacity to receive data from DHS via secure electronic processes and use it to identify opportunities for patient engagement and to stratify its population to determine the care model strategies needed to improve outcomes.

B. Legal Entity, Governance Structure, Leadership

An IHP is made up of a network of providers, and may include an organizing entity and agreement of shared governance. This may include but is not limited to a nonprofit, a county or group of counties, and other group types. The IHP as a network must meet or demonstrate ability to meet the requirements in Section IV.A, System Requirements, above. All IHP payments must be provided to and/or received from an MHCP enrolled provider. The IHP organizing entity must obtain agreement from participating providers, clinics, and/or health systems in the IHP program prior to the beginning of the contract period in January 1, 2018.

C. Community Partnerships & Patient Engagement

Responders to this proposal must demonstrate how formal and informal partnerships with community-based organizations, social service agencies, counties, public health resources, etc., are included in the care delivery model.

The responder must also demonstrate how the IHP will engage and coordinate with other providers, counties, and organizations, including county-based purchasing plans that provide services to the IHP's patients on issues related to local population health, including applicable local needs, priorities, and public health goals. Responders should describe how local providers, counties, organizations, county-based purchasing plans, and other relevant purchasers were consulted in developing the application to participate in the demonstration project.

The responder must also demonstrate how the IHP will meaningfully engage patients and families as partners in the care they receive, as well as in organizational quality improvement activities and leadership roles.

D. Transition from Legacy IHP Program

The Legacy IHP Program is defined as any IHP contract originating from an IHP RFP prior to this RFP. Going into 2018, health systems that have a current, non-expiring Legacy IHP contract with DHS and that are not interested in participating in the 2018 IHP model will not be required to move into this model. Existing contracts may still be renewed up to their maximum of three years per the contract if requested, and the 90-day renewal notification terms still apply. However, DHS will not be releasing a Legacy IHP RFP for 2018.

IHPs whose Legacy contracts have reached their maximum three years of renewal at the end of 2017 must apply for the 2018 IHP model in order to continue participation in the program. The remaining IHPs that have a current Legacy IHP contract which is eligible for continuation through 2018 and are interested in participating in the 2018 IHP model will be required to submit a letter of intent as well as a completed IHP RFP application. Details can be found in Appendix A, RFP Application and Appendix A-1, Letter of Intent Template.

Additional informational webinars will be scheduled throughout the open response period prior to the application due date. The dates of these webinars will be announced through the DHS IHP Listserv and on the IHP Website no later than 10 days prior to the webinar occurring. Additional information webinars will be held May 29th - July 25th, 2017.

All potential provider responders may request one optional 30-minute Question and Answer (Q&A) session June 7th - July 25th, 2017 either in person or via conference call.

The optional Q&A sessions will serve as an opportunity for Responders to ask specific questions of State staff concerning the project. A Q&A session is not mandatory. DHS staff will record all questions and answers provided in the individual sessions and post them to the DHS website.

To schedule a Q&A session for your provider organization, please contact Mathew Spaan before or by July 18, 2017.

Letters of intent must be submitted by 4:30 PM Central Time on Friday, August 18th, 2017. Applicants that do not submit a letter of intent by Friday, August 18th, 2017 will not be considered for the IHP program in 2018.

Applications must be submitted by 4:30 PM Central Time on Friday, September 1, 2017.

Timeline:
-RFP Publication: May 15th, 2017
-Additional Informational Webinars: May 29th - July 25th, 2017
-Individual 30 minute meetings (Optional): June 7th - July 25th, 2017
-All RFP Questions Received: July 25th, 2017
-RFP Questions Answered and Posted on DHS Website: Anticipated August 1st, 2017
-Letter of Intent Due Date: August 18th, 2017
-Proposal Responses Due: September 1st, 2017
-RFP Review Completed: Anticipated September 15th, 2017
-Notice of Intent to Contract: Anticipated September 21st, 2017
-Potential IHP Plenary Sessions: Anticipated Sept. 18th – Sept. 30th, 2017
-Individual IHP Contract Negotiations Begin: Anticipated September 25th, 2017
-Performance period begins: January 1, 2018

Before starting your grant application, please review the funding source's website listed below for updates/changes/addendums/conferences/LOIs.
DHS will release periodic updates on the RFP through webinars, emails and other communications, as necessary. To be added to the DHS IHP email list, email dhs.ihp@state.mn.us or sign up at: https://public.govdelivery.com/accounts/MNDHS/subscriber/new?topic_id=MNDHS_198

Mathew Spaan
mathew.spaan@state.mn.us

Health Care Administration
Department of Human Services
444 Lafayette Road N.
St. Paul, MN 55155

USA: Minnesota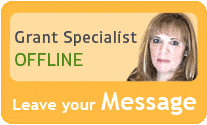 Our team of researchers and grant specialists review hundreds of funding resources daily to make sure GrantWatch.com provides members with the most up-to-date grants.
We have grants for: