Black Hills Area Community Foundation Grant
Grants to South Dakota Non-Profits for Culture,
Economy, & Education in the Black Hills Area
Agency Type:
Foundation / Corporation

Black Hills Area Community Foundation

03/31/15

Grants to South Dakota non-profit organizations, faith-based entities, schools, and other government entities in the Black Hills area that are seeking financial assistance for programs and projects that address a broad range of community needs, with a focus on community development, culture and beautification, economic development, education, and human and social needs.

The Foundation will consider support for start-up operating expenses directly associated with a new program or project that is consistent with the focus areas.

The Foundation will remain flexible enough to respond to unique challenges, ideas, and projects that lie beyond its established focus areas, yet would fulfill its mission to improve lives and strengthen communities.

In reviewing applications, the Foundation will consider the following criteria:

- The relevance of the proposed project to the Foundation's mission and focus areas.

- The extent to which the proposal addresses a community need, demonstrates broad-based community support, and provides benefits to the community-at-large.

- The extent to which the proposal maximizes community resources through cooperation and collaboration with other organizations in the community and the elimination of redundant services, programs or projects.

- The capacity of the applicant's organization and the staff to achieve the desired result.

- The sustainability of the proposed project without additional long-tem financial commitments from the Foundation.

Applicants must be an IRS-approved tax-exempt nonprofit under section 501(a) of the Internal Revenue Code (IRC) as described in IRC 501(c)(3) or a church or a tax-exempt school or other government entity.

Programs must serve residents in the Black Hills area, which includes the Counties of Butte, Lawrence, Meade, Pennington, Custer, and Fall River and the adjacent Counties of Harding, Perkins, Haakon, Ziebach, Jackson, and Shannon.

NOT ELIGIBLE:

Grants are not awarded for any of the following uses:

- No grant application will be approved that is inconsistent with the charitable tax-exempt status of the Foundation.

- Participating in or intervening in (including the publishing or distributing of statements), or influencing the outcome of any political campaign on behalf of (or in opposition to) any candidate for public offices (within the meaning of section 501(c)(3) of the IRC) or any voter registration drive (within the meaning of section 4945(d)(2) of the IRC).

- Carrying on of propaganda or otherwise attempting to influence legislation (within the meaning of section 4945(d)(I) of the IRC).

- The Foundation will not fund operating deficits or provide long term operating support.

- Undertaking any activity for any non-charitable purpose or to the extent that use of grant funds would constitute a "taxable expenditure" (within the meaning of section 4945(d) of the IRC) or in any other manner which would jeopardize or cause the Foundation to lose its status as an organization exempt from federal income tax under section 501(c)(3) of the IRC.

- Discriminating against any individual or group based on race, gender, gender expression, age, disability, religious beliefs, ethnic or national origin, or otherwise legally impermissible criteria. Supporting private foundations as described in IRC 509(c).Funding projects outside of our designated geographic area.Providing support for benefit and fundraising events, such as galas or golf tournaments.

Click here to access the online application: https://www.grantinterface.com/Common/LogOn.aspx?eqs=u1QamNr-ifWMkRAfa61oQA2.

Before starting your grant application, please review the funding source's website listed below for updates/changes/addendums/conferences/LOIs.
JoAnne Schriver
Phone: 605.718.0112
Email: bhacf@rushmore.com

825 St. Joseph Street
Rapid City, SD 57701

P.O. Box 231
Rapid City, SD 57709

USA: South Dakota

Aging/Seniors
Arts and Culture
Children
Community Service Coordination
Disabilities
Domestic Violence
Economic Development
Elementary Education
Environment
Health and Medical
Higher Education
Homeless
Justice & Juvenile Justice
Literacy & Libraries
Mental Health
Minorities
Municipalities
Nutrition
Other
Preschool
Preservation
Science
Secondary Education
Special Education
Substance Abuse
Technology
Transportation
Women
Workforce
Youth/Out-of-School Youth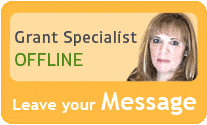 Libby is constantly in touch with grant program managers and reviews numerous publications to make sure that GrantWatch.com provides subscribers with the most up-to-date grant opportunities.
We have grants for:

Need help?
Hi, I would love to guide you through the site.
Please feel free to call or write.
Customer Sales & Support
(561) 249-4129