LIGHT (Leveraging Innovation by Growing and Honoring Teachers) Awards
Grants to California Nonprofits in Eligible Counties
For Professional Development Training for Teachers
Agency Type:
Foundation / Corporation

Intrepid Philanthropy Foundation

11/17/17

01/11/18
Grants of $20,000 or $30,000 to California nonprofit organizations in eligible counties to recognize, encourage, and reward excellent teachers by providing funding for professional development. Eligible counties are: Yolo, Sonoma, Solano, Santa Cruz, Santa Clara, San Mateo, San Joaquin, San Francisco, San Benito, Sacramento, Napa, Monterey, Marin, Contra Costa, and Alameda.

The LIGHT Awards Program supports teacher participation in experiences that fulfill some or all of the following criteria:
- Renew educators' passion for and commitment to teaching.
- Demonstrate relevance for teachers, schools and/or beyond.
- Have the potential to have school-wide, district-wide and/or system-wide impact.
- Enhance teacher leadership skills.

The LIGHT Awards Program believes that teachers are motivated, creative, smart individuals who know what they, their schools, and their students need to thrive. Groups of teachers are asked to identify high-quality professional development opportunities in which they would like to participate. Those opportunities vary widely from attending trainings and sharing learnings with fellow teachers to co-developing curriculum to establishing after-school clubs. Project possibilities are only limited by the creativity of applicants.

The LIGHT Awards makes grants of $20,000 or $30,000. Grants are made in payments of $10,000 or $20,000 in the first year, and $10,000 in the second.

The LIGHT Awards distributes the grants over two years. The grant award must be expended during the two-year grant period. Grant implementation must start by the beginning of the next school year after which the grant is received.

Eligible applicants are teams of teachers, but grant funds are not awarded directly to individuals; they must be processed by a nonprofit organization. That organization may be a school, district, school foundation, district education foundation or other nonprofit entity. Team members must teach in traditional public or charter schools OR in private schools that serve a majority (50% or above) free-and-reduced lunch qualifying students. While applications from all schools are encouraged, Intrepid Philanthropy Foundation prioritizes support for under-resourced schools. Elementary, middle, high schools and cross K-12 projects are eligible.

The Team Lead must be a teacher. Submissions by staff or administrators will not be considered.

Team members all teach at the same school in the same or varying grades/subjects OR team members can be at different schools but share a grade-level or subject-area commonality.

Eligible Applicants:
- Eligible applicants are teams, composed of three to six members, with preference given to teams of at least four members.
- At least three of the team members must be full-time classroom teachers (defined by spending at least 60% of time in the classroom).
- A specialist and/or instructional coach may be included in a team as long as there is a minimum of three full-time classroom teachers on the team and the role of the additional member(s) is essential to the success of the project.
- Each team member has a minimum of two years of full-time, classroom teaching experience by the project start date, not including student teaching.

Ineligible Applicants:
- Teacher's aides and part-time teachers are not eligible.
- Administrators may not be team members unless the project cannot happen without their participation.
- Current LIGHT Award grantees are not eligible.
- Applications from teachers at brand-new schools (in their first year of operation) will not be considered.

Projects ineligible for funding include one-time events, masters programs, board certifications and travel outside of the U.S. The LIGHT Awards does not award grants to solely purchase technology equipment and classroom supplies. Funds for equipment and classroom supplies can be requested as a component of a project but must be justified based on their integration with the proposed project and must not exceed 25% of the project budget. LIGHT Awards funds cannot be used to pay teachers nor provide teacher stipends.

Before the project team begins the formal application process, decide on a project idea and choose a leader. The Team Lead will serve as the main point of contact and be responsible for stewarding the application and project. The Team Lead will coordinate with the grant recipient entity and is responsible for communication with the LIGHT Awards staff.

The application process consists of two stages: the Letter of Inquiry (LOI) and the Full Application. To begin the application process, applicants will first have to create an account using the lead team member's contact information and then log in using that username and password.

The LOI deadline is November 17, 2017.

The application deadline is January 11, 2018. Grant decisions announced in spring 2018.

Project ideas and teams which meet the criteria and their LOI is selected, will be notified by email in early December. The next time the team logs in, they will be able to access the whole application.

How to Apply: http://lightawards.org/apply/

FAQs: http://lightawards.org/faq/

Eligibility Criteria: http://lightawards.org/eligibility/

Project Criteria: http://lightawards.org/project-criteria/

Before starting your grant application, please review the funding source's website listed below for updates/changes/addendums/conferences/LOIs.
Application Portal: https://www.grantinterface.com/intrepidphilanthropy/common/logon.aspx

Questions:
Contact form: http://lightawards.org/contact/
Email: info@lightawards.org

USA: California: Counties of: Alameda, Contra Costa, Marin, Monterey, Napa, Sacramento, San Benito, San Francisco, San Joaquin, San Mateo, Santa Clara, Santa Cruz, Solano, Sonoma and Yolo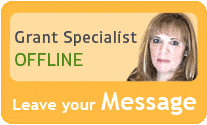 Our team of researchers and grant specialists review hundreds of funding resources daily to make sure GrantWatch.com provides members with the most up-to-date grants.
We have grants for: