Wisconsin Seal-A-Smile (SAS) Grant
Grants to Wisconsin Nonprofits, Schools, Agencies, Hospitals,
Clinics, and Dentists for School-Based Dental Programs
Agency Type:
Foundation / Corporation

Children's Health Alliance of Wisconsin (Alliance) and Wisconsin Department of Health Services (DHS) and Delta Dental of Wisconsin

06/25/17 11:59 PM
Grants to Wisconsin nonprofits, clinics, hospitals, schools, health centers, public health departments, dentists, dental hygienists, and other interested parties to support school-based dental sealant programs. Funding may be requested to support new, current, and expanding programs.

Programs that are sustainable through other funding sources, yet wish to be a part of Wisconsin SAS, may apply for funding as a "data only" program and should follow the same process for submitting a proposal. Data only programs must follow all SAS policies and will be reimbursed based on data entered into DentaSeal, the data collection tool used by all SAS funded programs. Data only programs will receive additional support at no cost through the SAS program, including technical assistance, access to discount purchasing programs, participation in the annual meeting, and oral health supplies for all participating children.

The primary focus of SAS is the placement of school-based dental sealants on permanent 1st and 2nd molars. Other services are secondary to sealants.

Please Note: SAS administrators have entered into an agreement to purchase toothbrushes, toothpaste and goodie bags at a deeply discounted price. Therefore, funding for these items should not be included the proposed budget.

Participation Program (optional):

This funding opportunity is for school-based dental sealant programs funded by Wisconsin Seal-A-Smile (SAS) and will provide programs with resources to increase student participation in schools that are currently served. To be considered for funding, complete the supplemental portions of the 2017-18 SAS request for proposal (RFP). Through generous funding from Delta Dental of Wisconsin, participating in WiSIPP will take part in additional activities, access newly developed materials, and utilize technology specifically designed to increase participation.

Programs will be required to:

-Attend 3-5 web-based meetings, including a kick off meeting in early August to go over logistics and details for the program. Information sharing will occur at two additional interactive virtual meetings.

-Submit a tracking document on October 15, 2017 and January 15, 2018, April 15, 2018 and July 15, 2018.

-Collect information on consent forms regarding opting out of receiving services. Programs who do not currently collect this information are eligible to participate but prior to implementation will need to modify their program consent form to collect the appropriate data.

In order to be eligible, a school must have a FRMP rate equal to or greater than 35%, have a current participation rate of less than 70%, and have at least one classroom with more than 10 children in the class. All programs are expected to calculate participation rates the same way.

Participation should be calculated based on the number of children receiving consent forms (children targeted) by the number of children who return consent forms either opting in or opting out of the program. For example, if a program targets 100 children in a school and 40 children return consent forms opting in and 20 return forms opting out, the participation rate is 60 percent and this school would be eligible.

Only schools with participation rates below 70% should be included on the Proposed School Worksheet. Programs that do not currently collect forms for children opting out will need to collect this information to participate.

Funding will be awarded based on the number of schools included in the final notice of award. This funding can be used to offset additional time this project will require, time to attend the required meetings and other costs associated with improving participation in schools.

$800,000

Funds awarded will be $250 per school approved for WiSIPP.

Teachers returning 100 percent of their students consent forms (opting in or opting out) will receive a $25 Amazon gift card. Only teachers in classrooms with 10 or more children will be eligible for the incentive.

Programs who increase their overall participation by at least 50 percent in participating schools will also receive $100 - $300 credit toward SAS logo apparel (i.e. scrubs, lab coats, fleece, etc) depending on their final goals.

Grant awards can only be used from July 1, 2017 through June 30, 2018.

All interested parties are encouraged to submit a request for proposal. This includes, but is not limited to: dentists, dental hygienists, schools, hospitals, community health centers, local public health departments, nonprofit agencies and safety net clinics.

Questions regarding the RFP may be submitted via email to Matt Crespin prior to June 4. Any questions received after June 4 will not be answered. A list of frequently asked questions will be available on the Wisconsin SAS website (if necessary) after June 4.

It is recommended that you submit your application prior to the deadline to ensure it passes the technical review and can be updated if necessary. Applications received after midnight June 13, not passing the technical review, will not be scored.

The application deadline is June 25, 2017, 11:59 PM.

Program awards will be announced by July 21, 2017.

Before starting your grant application, please review the funding source's website listed below for updates/changes/addendums/conferences/LOIs.
Matt Crespin, Associate Director
(414) 337-4562
mcrespin@chw.org

Robbyn Kuester, DHS Sealant and Fluoridation Coordinator
(608) 266-0876
robbyn.kuester@wisconsin.gov

USA: Wisconsin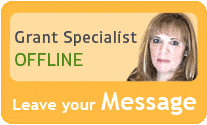 Our team of researchers and grant specialists review hundreds of funding resources daily to make sure GrantWatch.com provides members with the most up-to-date grants.
We have grants for: