2018 Child Health Advisory Committee (CHAC) Grant
Grants to Manitoba Health, Nursing, and Medical
Professionals to Positively Impact Children's Health
Agency Type:
Foundation / Corporation

Children's Hospital Foundation of Manitoba (CHFM)

07/20/17

08/28/17

11/06/17
Grants to Manitoba health, medical, and nursing professionals for initiatives to positively impact the health and comfort of children. Applicants must submit a Letter of Intent by August 28. Consideration will only be given to proposals that directly impact child health, with priority given to those that enhance any of the following:

1. Quality of life or comfort of children

This applies to children attending Children's Hospital (hospitalized inpatient or outpatient setting) or in community health care settings, including urban, rural and remote areas. It includes interventions that seek to alleviate stress and discomfort experienced by children and adolescents associated with exposure to the health care environment, and to promote resiliency. It also includes activities or programs that address the physical, emotional and/or mental health needs and social well-being of children and adolescents.

2. Service delivery to children and families

This includes but not limited to clinical, education and support programs or services. Funding may include program development, training and initiation of programs already approved by the Child Health Program. Pilot projects and new initiatives that address areas of unmet service needs will also be considered, provided they fall within the mandate of the Child Health Program.

3. Patient quality and safety initiatives

This includes proposals that seek to enhance existing clinical or support services for patients and parents. It also includes new initiatives that address safety concerns or improve the quality of health care delivery experienced by patients and families, but does not include audits of existing programs.
The application should address priorities indicated listed above. Projects may be large or smaller in scope.

$250,000

Applicants are asked to target grants according to three ranges of funding: under $10,000, $10,000 - 25,000, and $25,000 - 75,000.

That will enable CHAC to provide funding for a variety of different projects, considering the available budget. Each project will be adjudicated on its merits and compared to projects of a similar scope. Given the limited funding available, there may be more competition for larger project grants, in order to ensure that grants are available at each level of funding.

Proposals expected to budget at over $75,000 will be reviewed through a separate process. Inquiries related to such projects may be directed to the President and CEO of the Foundation and should have the confirmed support in advance of the Child Health Program. Projects budgeted at over $75,000 dollars may well be accepted in kind, but with the Foundation seeking funds through grants written to outside sources or through funds actively sought out via directed donation.

Grant funding begins April 1, 2018.

Projects must be completed within one year of the start of funding.

Programs that will persist beyond the 1-year funding period must demonstrate how they will be sustained over the long-term, independent of CHAC funding.

CHAC no longer funds 2-year projects. If the application is an extension or follows a prior CHAC-funded project, a new grant application is required. Such applications should otherwise be able to stand alone, and meet eligibility criteria.

Who can apply:

-Applicants should be medical, nursing or allied health professional working with children and families in a hospital or community setting within the province of Manitoba. Applicants do not have to be based at Children's Hospital.

-Applicants are typically members of clinical service or patient support teams in a variety of professional disciplines who have an initiative to improve the health or health-care experience of children. All are encouraged to apply for CHAC funding.

-Applicants must have time that they are able to devote to seeing the initiative through to its completion. Employees must ensure that time allocated to the project will be supported by their manager.

-Applicants who have previously been unsuccessful are encouraged to submit a revised application.

Restrictions:

-Research based applications are not eligible. Research is broadly defined as an initiative or program that is hypothesis –based and/or is designed to answer a scientific or clinical question about a process, treatment or test that may improve on the status quo. Such initiatives are encouraged to seek funding via the annual operating grant research competition supported by the Children's Hospital Research Institute Manitoba, this includes program audits.

-Proposed initiatives that are otherwise eligible for funding through Manitoba Health are not normally considered.

-Applications for equipment only are not eligible through this process but may possibly be funded by the Foundation through the Child Health Program Capital Equipment process

-Applications for new programs that require new equipment may be considered, however CHAC funding can only account for 20% of your proposed budget. Please contact the Administrative Director Child Health Program for information on the Child Health Program Capital Equipment process if your proposal will require more than 20% to cover needed new equipment.

-Programs or initiatives that will require long-term funding by CHAC are not eligible for 1- year CHAC grants.

To learn more, join the orientation session on How to Complete a Letter of Intent as well as How to Complete a Full Grant Application.

The session will be held on July 20th, Room CS308, Dr. Goodbear Room @ 11:00 AM.

The first step is to submit a letter of intent before the deadline. Applicants who meet criteria will be invited to submit a full application and will receive specific instructions on the application process.

Important Dates:

-June 19th, 2017: Call for Applications - Letter of Intent

-July 20th, 2017: Orientation Session

-August 28th, 2017: Letter of Intent deadline for submission

-October 12th, 2017: Applicants notified of CHAC decision. Successful applicants invited to submit Full Application.

-November 6th, 2017: Full Application for CHAC Grant due

-December 12th, 2017: CHAC meeting to review Full Applications. Note: Full Grant Applicants will be invited to present their applications at the CHAC meeting. (12:00 PM - 4:00 PM) Room #500 - Children's Hospital Research Institute of Manitoba 5th Floor JBRC

-January 23rd, 2018: Applicants notified of decision on grant funding.

-April 1st, 2018: Grant funding begins, funds transferred to successful applicant account.

Before starting your grant application, please review the funding source's website listed below for updates/changes/addendums/conferences/LOIs.
Jacquie Simpson
(204)787-4095
jsimpson@hsc.mb.ca

Children's Hospital Foundation of Manitoba
Attention: Child Health Advisory Committee
CE501-840 Sherbrook Street
Winnipeg, MB R3A 1S1

Canada: Manitoba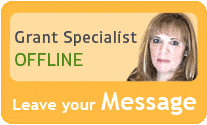 Our team of researchers and grant specialists review hundreds of funding resources daily to make sure GrantWatch.com provides members with the most up-to-date grants.
We have grants for: