National and International Residency Projects
Grants to Ontario Individual Artists
for Residencies Outside the Province

Ontario Arts Council (OAC)

11/01/17 1:00 PM ET
Grants of up to $10,000 to Ontario individual artists to support residencies at locations outside the province. The purpose of this program is to enable artists to take advantage of professional development opportunities that will further the artist's career. This program aims to:

-Provide support at a time in an artist's career when artistic growth and renewal will have an impact
-Provide freedom to experiment, be exposed to new influences, take risks and grow personally and professionally without the pressure of producing
-Provide access to new cultural surroundings and, in turn, a broader perspective
-Encourage networking and relationship-building to promote an exchange of artistic views across national and international boundaries.

Program priorities include residencies taking place in Quebec that facilitate the exchange of artistic viewpoints and contribute to the establishment of enduring ties between Quebec and Ontario artists.

What this program funds:
-Projects that allow research in and exploration of artistic practice.
-Projects that are self-directed, including a mentorship with an experienced and trusted advisor or teacher with whom a work plan has been developed, or involve participation in a formal residency program at a recognized institution. Such projects may include key participants, such as collaborating artists.

Projects must take place outside of Ontario, at a single location or multiple destinations.

Eligible expenses:
-Travel
-Per diems (meal allowance) and accommodation
-Residency and/or workshop fees where applicable
-Mentor fees where applicable (up to $500 per day)

-Quebec Residency: Maximum $10,000

-National/International Residency (excluding Ontario and Quebec): Maximum $10,000

Projects must occur over an uninterrupted period of time, from a minimum of one week to a maximum of 12 weeks.

The activities for which you are requesting funding cannot start before the deadline; cannot finish before you receive your grant results; and must be completed no more than two years after you receive the grant results.

In order to apply to the National and International Residency program you must:
-Be a professional Ontario-based artist with a permanent physical address in Ontario
-Be an individual working in any of the disciplines supported by OAC
-Have creative and administrative control and responsibility for the direction of your project
-Have had an active professional artistic practice for at least three years

Important:
-You may only receive a National and International Residency grant once every three years.
-You may not apply to this program if you currently have a Chalmers Arts Fellowship grant and have not completed and reported on the project.

Who is not eligible:
-Ad hoc groups/collectives, ensembles, co-applicants, producers, organizations
-Students enrolled in any educational institution or any learning program on a full- or part-time basis and at any level of study
-Municipalities, colleges and/or universities

More about eligibility for OAC's project programs
http://www.arts.on.ca/grants/general-granting-information/guide-to-oac-project-programs

What this program does not fund:
-Residencies in Ontario
-Fundraising
-Capital expenses
-Projects whose primary activity is the creation of new work. A residency may involve creation activity, but this should not be the main focus of the project.
-Projects whose primary activity is teaching or offering workshops
-Projects whose primary activity is the reworking of existing material
-Projects that pursue the production of art, such as commissions, exhibitions, catalogues, rehearsals, performances, tours, publishing audio recording and video, television and film production
-Accredited college or university programs
-Projects connected to student work
-Research by professors
-Auditions, showcases and trade fairs and other self-promotional activity

Ineligible expenses:
-Costs of materials
-Costs attributed to home-based overhead such as: rent; living expenses for a spouse, partner, dependents; childcare
-Costs attributed to collaborating artists

Important:
-You cannot apply to this program if you have an overdue final report in any OAC grant program.
-If you have applied for a residency and have not yet received confirmation of your participation, you may still apply to the program. In this case, if a grant is awarded to you a cheque would be issued to you only once a letter of invitation has been submitted to OAC.

Deadline dates are May 2 and November 1, 2017, 1:00 PM ET.

Applications are available online approximately two months before the deadline.

Grant notification will be available approximately four months after the deadline.

Application Questions:
http://www.arts.on.ca/grants/general-granting-information/guide-to-oac-project-programs/questions-skills-and-careers

Before starting your grant application, please review the funding source's website listed below for updates/changes/addendums/conferences/LOIs.
Apply Online:
https://grants.arts.on.ca/s_Login.jsp?lang=1

Lizzy Braoudakis, Program Administrator
416-969-7412
lbraoudakis@arts.on.ca

Canada: Ontario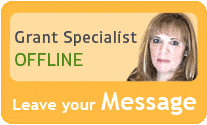 Our team of researchers and grant specialists review hundreds of funding resources daily to make sure GrantWatch.com provides members with the most up-to-date grants.
We have grants for: