Touring Projects
Grants to Ontario Nonprofits, Groups,
and Artists for Touring Arts Programming

Ontario Arts Council (OAC)

10/05/17 1:00 PM ET
Grants to Ontario nonprofit arts organizations, ad hoc groups and collectives, and professional artists to support touring exhibitions, arts events, and performances. The purpose of this program is to cultivate audiences for Ontario-produced arts by providing local and foreign audiences with the opportunity to engage with professional artists and their works.

Priorities:

Priorities for Ontario engagements include outreach and audience development activities; collaborations among touring organizations, local artists/arts organizations and local communities; and improved access to professional artists and their work for underserved or remote communities in Ontario.

Priority for engagements outside the province is activity that enhances the profile of Ontario artists and their work in the national and international scene.

What this program funds:
-Provincial, national and international tours of performances, exhibitions, readings and other arts activities by Ontario artists and arts organizations.
-School tours – for Ontario only
-Audience and community engagement/outreach activities taking place in conjunction with an Ontario tour

Eligible tours must:
-Involve the work of a professional Ontario artist/arts organization being presented in a professional manner and for a public audience (or for a student audience for school tours).
-Include a minimum of three engagements in different locations. An exception may be made to the "three engagement minimum" for a tour to a significant public arts festival or event. Applicants must contact the program officer to discuss this as a rationale.
-Include guaranteed fees and/or in-kind support from the presenters/exhibitors.
-Include professional artists' fees paid in accordance with industry standards.
-Include a range of revenue sources.

Eligible expenses include:
-Travel, transportation of freight and equipment, insurance and related costs.
-Per diems (meal allowance) and accommodation at rates defined by appropriate artists' collective agreements or reflective of where the tour is taking place.
-Marketing or promotional materials specific to the tour.
-Fees and salaries of technical personnel and artists while on tour, if not covered by presenter engagement revenue. This applies only to school tours and touring to underserved or remote communities

-Tour (minimum 3 stops): Requesting up to $30,000

-Tour (minimum 3 stops, not-for-profit organizations only): Requesting between $30,001 and $75,000

-Significant one-stop event: Requesting up to $30,000

The activities for which you are requesting funding cannot start before three months after the deadline date, and must be completed no more than two years after you receive the grant results.

Eligible Applicants:
-Individual Ontario-based professional artists with a permanent physical address in Ontario working in an arts practice supported at OAC.
-Ontario-based ad hoc groups/collectives or not-for profit arts organizations with a permanent physical address in Ontario working in an arts practice supported at OAC.

Individuals must:
-Be a professional artist/arts professional. The OAC defines a professional artist/arts professional as someone who has developed skills through training or practice, is recognized by artists working in the same artistic tradition, has a history of public presentation or publication, seeks payment for her or his work and actively practices his or her art. Short breaks in artistic work history are acceptable.
-Be a Canadian citizen or a Permanent Resident of Canada, or have an application pending for Permanent Resident status and, if requested, be able to provide documentation to verify this.
-Be a resident of Ontario who has lived in Ontario for a minimum of one year prior to making a grant application, and
-Live in Ontario no less than eight months a year.

IMPORTANT - Absences from Ontario:
In some circumstances, you may be eligible to apply to OAC while you are temporarily absent from Ontario (e.g. for employment or artistic opportunity). Your absence must be no more than one year and not recurring. You must maintain your permanent physical address in Ontario, and you cannot apply for support from the jurisdiction of your temporary residence.

Ad hoc groups/collectives:
-Must have 50% of its members residing in Ontario;
-Must be comprised of at least two members who are Ontario-based professional artists, artistic leaders or arts professionals, and who will be responsible for the administration of the grant on behalf of the ad hoc group/collective;
-Cannot be a corporation, and
-Can deposit a grant cheque in the name of the ad hoc group/collective.

Note: Ad hoc groups/collectives come together for a one-time project (ad hoc group) or have ongoing activity (collective).

Organizations must:
-Be incorporated in Ontario or federally;
-Have a head office in Ontario;
-Be governed by a volunteer board of directors or an advisory board;
-Have a designated staff member responsible for the applicant's arts programming, and
-Present/produce/publish professional Ontario artists, arts professionals and/or arts groups/ collectives and/or arts organizations.

Not Eligible:
-Municipalities, colleges and/or universities.
-Co-applicants. Only one application per tour will be accepted.
-For-profit organizations (eligible book and magazine publishers excepted).
-Non-professional artists or arts organizations.
-Student ensembles.
-Students enrolled full-time in an educational institution (more than two courses).

Important: You are not eligible to apply to this program if you have an overdue or unapproved final report in any OAC grant program. If you are unsure of the due date or status of any final report(s), please contact OAC.

Not Funded:
-Fundraising
-Capital expenses
-Creation, production or restaging of work, including pre-production, rehearsals and pre-tour planning
-Tour activity supported by OAC's Ontario Dances, Theatre Connects, or Connexions theaters programs
-School tours that have as their primary activity skill development, creative workshops, arts education workshops or hands-on activities in schools or communities (see OAC's Artists in Communities and Schools Projects program).
-Professional development projects for artists/arts organizations (see Compass, National and International Residency Projects, Skills and Career Development: Indigenous Arts Professionals and Arts Professionals of Colour, Chalmers Professional Development Projects and other OAC programs).
-Attendance at a public presentation of an artist's work, an opening night, acceptance of a prize, annual general meetings of an arts service organization; a showing or showcase at a trade or industry fair (such as Ontario Contact); participation as a workshop leader or a guest speaker at a convention, conference or symposium.
-Performances, readings or exhibitions at a convention, conference or symposium
-Book fairs or book tours whose primary purpose is not public readings or the performance of literary works.
-Competitions and pow-wows.
-Tours by supporting/opening act singer(s) and bands.
-Tours organized by the National Arts Centre or the National Gallery of Canada.
-Tours and traveling exhibitions organized by colleges, universities or municipalities.
-General operating expenses including salaries of administrators and tour booking staff.

Ineligible Expenses:
-Fees and salaries of technical personnel and artists where these are covered by presenter engagement revenue, or are included in the arts organization's operating grant from OAC.
-All pre-tour administrative and all tour booking salaries.
-Production and publication of exhibition catalogs or souvenir programs.
-Expenses attributed to home-based overhead.

Deadline dates are March 1, June 22, and October 5, 2017, 1:00 PM ET.

Applications are available online approximately two months before the deadline. Grant notification will be available approximately three months after each deadline.

Nonprofits requesting between $30,001 and $75,000 may apply for the March 1st deadline only.

More information about eligibility for OAC's project programs may be found here:
http://www.arts.on.ca/grants/general-granting-information/guide-to-oac-project-programs

Application Questions:
http://www.arts.on.ca/grants/general-granting-information/guide-to-oac-project-programs/questions-activity-projects

Before starting your grant application, please review the funding source's website listed below for updates/changes/addendums/conferences/LOIs.
Apply Online:
https://grants.arts.on.ca/s_Login.jsp?lang=1

Lizzy Braoudakis, Program Administrator
416-969-7412
lbraoudakis@arts.on.ca

Ontario Arts Council
121 Bloor Street East, 7th Floor
Toronto, ON M4W 3M5

Canada: Ontario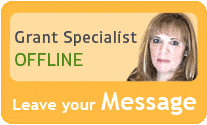 Our team of researchers and grant specialists review hundreds of funding resources daily to make sure GrantWatch.com provides members with the most up-to-date grants.
We have grants for: