Music Recording Projects
Grants to Ontario Musicians, Composers, and Nonprofit
Music Organizations to Record Albums, EPs, and Demos

Ontario Arts Council (OAC)

11/15/17 1:00 PM ET
Grants of up to $5,000 and grants of up to $12,000 to Ontario musicians, composers, ad hoc groups and collectives, and nonprofit music organizations, orchestras, and choirs for the recording of full-length albums, demos, and EPs. The purpose of this program is to support music works by Ontario-based songwriters and composers, as well as works by other Canadians.

Please note that if your project features non-Ontario composers, a compelling case should be made for adding currently unrecorded or rare music to available recordings. Jurors will consider this element when assessing the project's artistic merit and impact.

What this program funds:
-Recording, mixing, mastering
-Artist and producer fees
-Studio and venue rental
-Recording media, such as tape and hard drives
-Packaging artwork and design
-Promotion and marketing expenses including web design that will assist with distribution
-Manufacturing, up to the first 1,000 units
-Equipment rental

Program-specific definitions

-EP: Recording of a series of songs that may be released individually or as a short album, 25 minutes maximum, intended for public release.

-Demos: Recordings not intended for public release, but for the purpose of demonstrating newly developed work for labels, funders, presenters, promoters, festivals, etc.

-Full-length Album: A single work or collection of compositions, 26 minutes minimum, recorded for public release in physical format or an online platform. The album is only considered complete after it has been publicly released. If you are applying for this category, you should be ready or nearly ready to begin recording.

-Demo/EP recordings: Maximum $5,000
-Full-length album: Maximum $12,000

The activities for which you are requesting funding:
-Cannot start before the deadline;
-Cannot finish before you receive your grant results; and
-Must be completed no more than two years after you receive the grant results.

Who is eligible:
-Professional musicians and composers who are Ontario residents and have a permanent physical address in Ontario.
-Professional music ad hoc groups/collectives and organizations based in Ontario with a permanent physical address in Ontario.
-Ontario-based, professionally-led community orchestras and choirs, as well as choral training groups whose project includes fees to professional musicians or composers.

The OAC defines a professional artist/arts professional as someone who has developed skills through training or practice, is recognized by artists working in the same artistic tradition, has a history of public presentation or publication, seeks payment for her or his work and actively practices his or her art. Short breaks in artistic work history are acceptable.

Individuals must:
-Be a Canadian citizen or a Permanent Resident of Canada, or have an application pending for Permanent Resident status and, if requested, be able to provide documentation to verify this.
-Be a resident of Ontario who has lived in Ontario for a minimum of one year prior to making a grant application, and
-Live in Ontario no less than eight months a year.

Absences from Ontario: In some circumstances, you may be eligible to apply to OAC while you are temporarily absent from Ontario (e.g. for employment or artistic opportunity). Your absence must be no more than one year and not recurring. You must maintain your permanent physical address in Ontario, and you cannot apply for support from the jurisdiction of your temporary residence.

Ad hoc groups/collectives:
-Must have 50% of its members residing in Ontario;
-Must be comprised of at least two members who are Ontario-based professional artists, artistic leaders or arts professionals, and who will be responsible for the administration of the grant on behalf of the ad hoc group/collective;
-Cannot be a corporation, and
-Can deposit a grant cheque in the name of the ad hoc group/collective.

Note: Ad hoc groups/collectives come together for a one-time project (ad hoc group) or have ongoing activity (collective).

Organizations must:
-Be incorporated in Ontario or federally;
-Have a head office in Ontario;
-He governed by a volunteer board of directors or an advisory board;
-Have a designated staff member responsible for the applicant's arts programming, and
-Present/produce/publish professional Ontario artists, arts professionals and/or arts groups/ collectives and/or arts organizations.

The OAC supports the following types of organizations:
-Incorporated not-for-profit organizations

Who is not eligible:
-Recording studios
-Record companies/labels, managers, agents and lawyers
-Municipalities, colleges, and/or universities,
-Schools
-Religious institutions
-Organizations that receive a grant in the Music Organizations: Operating program.
-Organizations that receive an operating grant in other OAC programs, with the exception of organizations mandated to serve one or more of OAC's priority groups.

What this program does not fund:
-Expenses for activities that take place outside of Ontario
-School projects
-Compilation projects
-Video projects, including music videos
-Recordings of film scores/soundtracks, video projects or incidental music for dance or theatre productions
-Rehearsal
-Capital expenses
-Fundraising activities

Recordings in conjunction with a residency at the Banff Centre are no longer eligible under this program.

Important: Due to the number of applications received and the limited funds available, grants awarded may be smaller than the amount requested.

Deadlines are May 16 and November 15, 2017, 1:00 PM ET.

Applications are available online approximately two months before the deadline.

Grant notification will be available approximately four months after each deadline.

More information about eligibility for OAC's project programs may be found here:
http://www.arts.on.ca/grants/general-granting-information/guide-to-oac-project-programs

Music Definitions Page:
http://www.arts.on.ca/grants/definitions/music-definitions

FAQ:
http://www.arts.on.ca/grants/general-granting-information/faq-online-grant-applications-and-program-redesign

Application Questions:
http://www.arts.on.ca/grants/general-granting-information/guide-to-oac-project-programs/questions-activity-projects

Before starting your grant application, please review the funding source's website listed below for updates/changes/addendums/conferences/LOIs.
Apply Online:
https://grants.arts.on.ca/s_Login.jsp?lang=1

Jenny Knox, Program Administrator
416-969-7430
jknox@arts.on.ca

Ontario Arts Council
121 Bloor Street East, 7th Floor
Toronto, ON M4W 3M5

Canada: Ontario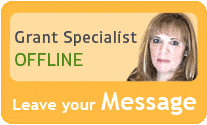 Our team of researchers and grant specialists review hundreds of funding resources daily to make sure GrantWatch.com provides members with the most up-to-date grants.
We have grants for: