Music Creation Projects
Grants to Ontario Composers for
the Creation of New Musical Works

Ontario Arts Council (OAC)

09/14/17 1:00 PM ET
Grants of up to $5,000 and grants of up to $29,000 to Ontario professional music creators and composers for the creation of original musical works. Funding may be requested for either commissioned and self-directed works. Applications will be considered from both emerging and established artists.

There are two categories under this program:

-Self-directed creation: Projects for composition/writing of a new piece of music or body of work (e.g. song set)

-Commissioning: Projects where the commissioner is an individual artist, music group or nonprofit arts organization, choreographer or dance company, who makes a commitment to give the proposed commissioned work an Ontario première.

Program priorities include: assisting emerging and established composers and other music creators; support for new creation in a wide range of music genres and styles; and support for projects that display exceptional creativity in composition and song-writing. By increasing the availability of new music created by Ontarians, the program also supports activities that contribute to arts education, public participation and community involvement in the arts in Ontario.

This program may fund:

-Copy costs or the self-generation of parts, artist fees and equipment rental.
-Creation of a companion piece or additional movements, intended to accompany an earlier composition, provided the proposed new music has independent integrity and is not a revision of existing material Completion of a larger-scale work under development (e.g. an opera) is also permitted.

This program may fund self-directed creation, which may also incorporate different media. This includes:

-Composition of original lyrics and/or music with no recording component.
-Time to create a body of work, mentor consultation, collaborations with other artists and research.
-Electro-acoustic works, where the creation process involves sampling and manipulation of recorded materials.

This program may fund commissioning projects, where a composer is contracted by an ensemble, arts organization, music education organization or an individual artist wishing to commission and première a new work. Applications must meet the following requirements:

-Commissioners not entirely comprised of professional musicians, such as community orchestras or choirs, are eligible.
-For commissioners located outside Ontario, the world première may occur elsewhere, but any plans for the first Ontario performance must be provided.
-In the case of opera, a commitment to production development or workshops must be specified.
-Commissioners where music performance is not a primary activity, (e.g. an art gallery), must describe the context in which the new work will be presented to the public.
-Commissions suitable for young performers are eligible if the impact on learners or its potential for future use by the music education community can be demonstrated.

-Self-directed creation: Maximum $5,000
-Commissioning: Maximum $29,000

The activities for which you are requesting funding:
-Cannot start before the deadline;
-Cannot finish before you receive your grant results; and
-Must be completed no more than two years after you receive the grant results.

Who is eligible:
-Professional composers and music creators who are Ontario residents and have a permanent physical address in Ontario.

The OAC defines a professional artist/arts professional as someone who has developed skills through training or practice, is recognized by artists working in the same artistic tradition, has a history of public presentation or publication, seeks payment for her or his work and actively practices his or her art. Short breaks in artistic work history are acceptable.

Individuals must:
-Be a Canadian citizen or a Permanent Resident of Canada, or have an application pending for Permanent Resident status and, if requested, be able to provide documentation to verify this.
-Be a resident of Ontario who has lived in Ontario for a minimum of one year prior to making a grant application, and live in Ontario no less than eight months a year.

Absences from Ontario: In some circumstances, you may be eligible to apply to OAC while you are temporarily absent from Ontario (e.g. for employment or artistic opportunity). Your absence must be no more than one year and not recurring. You must maintain your permanent physical address in Ontario, and you cannot apply for support from the jurisdiction of your temporary residence.

Who is not eligible:
-Ad hoc groups/collectives and organizations.
-Professional composers who are undertaking an advanced course of study (e.g. Masters or Doctoral level degrees at a university or conservatory) are not eligible to apply in the Self-directed creation category. However, they may apply in the Commissioning category, provided they can demonstrate that the professional contract to create a new composition for the commissioner is independent of their academic work.

Librettists/lyricists are no longer eligible as co-applicants with composers. However, in the case of opera or other works with original text, a librettist/lyricist's costs still can be supported under a commissioning project's artistic expenses, depending on eligibility of the proposed activity.

Important: You cannot apply to this program if you have an overdue final report in any OAC grant program.

What this program does not fund
-Expenses for activities that take place outside of Ontario
-School projects
-Commissions by musical performing organizations or dance companies with composers who are their own artistic directors, administrators or members of the board
-Commissions of composers by librettists for the musical setting of their own texts
-Commissions by educational institutions for their own faculty
-Commissions by religious institutions
-Film or television soundtracks, incidental theatre music and arrangements
-Expansions of existing works (see above information regarding creation of companion pieces or completion of larger works).

Deadlines are April 20 and September 14, 2017, 1:00 PM ET.

Applications are available online approximately two months before the deadline.

Grant notification will be available approximately four months after each deadline.

Important: Due to the number of applications received and the limited funds available, grants awarded may be smaller than the amount requested.

More information about eligibility for OAC's project programs may be found here:
http://www.arts.on.ca/grants/general-granting-information/guide-to-oac-project-programs

Music Definitions Page:
http://www.arts.on.ca/grants/definitions/music-definitions

FAQs:
http://www.arts.on.ca/grants/general-granting-information/faq-online-grant-applications-and-program-redesign

Application Questions:
http://www.arts.on.ca/grants/general-granting-information/guide-to-oac-project-programs/questions-–-activity-projects

Before starting your grant application, please review the funding source's website listed below for updates/changes/addendums/conferences/LOIs.
Apply Online:
https://grants.arts.on.ca/s_Login.jsp?lang=1

Jenny Knox, Program Administrator
416-969-7430
jknox@arts.on.ca

Ontario Arts Council
121 Bloor Street East, 7th Floor
Toronto, ON M4W 3M5

Canada: Ontario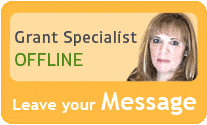 Our team of researchers and grant specialists review hundreds of funding resources daily to make sure GrantWatch.com provides members with the most up-to-date grants.
We have grants for: