Susan Harwood Training Grant Program - Targeted Topic Training and Training and Education Materials Development
Grants to USA Nonprofits, IHEs, Employer Associations, and Tribes
to Develop and Deliver Occupational Safety Training to Employees

United States Department of Labor - Occupational Safety and Health Administration (OSHA)

08/28/17 11:59 PM ET
Grants to USA nonprofits, including labor unions, community-based and faith-based organizations, IHEs, employer associations, Indian tribes and tribal organizations, and Native and Native Hawaiian entities, to develop and/or deliver health and occupational safety training for workers and employers in one or more targeted audiences.

The program offers an opportunity for nonprofit organizations to compete annually for funding so they may develop and conduct training and education programs for small business employers and workers on the recognition, avoidance, and prevention of occupational safety and health hazards in their workplaces, and to inform workers of their rights and employers of their responsibilities under the OSH Act.

Applications submitted under this FOA are competing for either a Targeted Topic Training grant or a Training and Educational Materials Development grant. Applicants must propose developing and conducting training and/or training materials relate to one of the OSHA-selected training topics for a targeted audience identified in this funding opportunity.

Grants awarded under this FOA will support one of the following award categories:

1. Targeted Topic Training
Proposals must emphasize delivering quality occupational safety and health training on one or more OSHA-specified topics. Proposals may include acquiring and/or revising existing training materials, or developing new training materials. Training must reach workers and employers from multiple businesses. OSHA-specified topics are described in Appendix G.

2. Training and Educational Materials Development
New training and educational materials must fill an unmet training need, be relevant and useful to a wide-range of trainers and trainees. Proposals must include the development, evaluation, and validation of new classroom-quality training and educational materials on one or more of the OSHA-specified topics. Pilot training(s) of the new materials to a targeted audience is required to evaluate and validate the effectiveness of the new materials. Targeted audiences and training topics may be found in Appendices F and G.

The six areas of emphasis are:

- Educating workers and employers in small businesses (for purposes of this grant program, a small business is one with 250 or fewer employees);
- Training workers and employers on identifying and means of preventing serious occupational safety and health hazards identified by OSHA through the DOL's Strategic Plan, an OSHA special emphasis program, or other OSHA priorities (more information may be found at https://www.osha.gov/);
- Training workers and/or employers about new OSHA standards;
- Training at-risk and/or low-literacy worker populations, including temporary workers and youth; and
- Developing and disseminating materials to train and educate workers.

OSHA has selected the following training topics for FY 2017. Applicants must propose to develop and/or conduct training on one of the targeted topics listed below. Full descriptions of the 2017 topics are included in Appendix G.

1. Chemical Hazards/Hazard Communication – General Industry and Maritime Industry
2. Construction Road Zones (heavy construction equipment, backing operations, struck-by/caught-in, caught-between, vehicle accidents)
3. Electrical Hazards – Construction, General, or Maritime Industries
4. Excavation Hazards
5. Fall Prevention in Construction (ladders, scaffolds, falls from heights)
6. Grain Handling Operations (combustible dust, grain bin entry hazards)
7. Machinery and Machine Guarding Hazards (amputation prevention) – General Industry and Maritime Industry
8. Oil and Gas Production (including hydraulic fracturing, fire, explosion, and struck-by hazards)
9. Powered Industrial Trucks (powered platforms, aerial lifts, and vehicle-mounted work platforms)
10. Respiratory Hazards in the Maritime Industry
11. Walking Working Surfaces, slips and falls in the Maritime Industry (stairways, ladders, dockboards, roofs, scaffolds, elevated work surfaces and walkways)

Training and training materials presentations must be in a language the participants can understand and must serve employers and workers from multiple small businesses with less than 250 employees. Training should focus on reaching workers and employers in one or more of the following targeted audiences:

- Workers and employers in industries with high fatality rates;
- Workers and employers in high-hazard industries;
- Temporary workers, minority, or other hard-to-reach workers;
- Non-literate, low-literacy, or limited English proficiency workers;
- Young workers (ages 16-24); or
- Workers and employers in new small businesses.

$10,500,000

150

Targeted Topic Training applicants may request federal funding up to $155,000.

Training and Educational Materials Development applicants may request federal funding up to $50,000.

Program funding will be for a 12-month period beginning no later than September 30, 2017, and ending on September 30, 2018.

Alaska Native and Native Hawaiian Serving Institutions
Community-based Organizations; CBO(s)
Faith-based Organizations
Indian tribal governments and organizations (American Indian/Alaskan Native/Native American)
Native American tribal organizations (other than Federally recognized tribal governments)
Nonprofit organizations (as described under section 501(c)(3) of the Internal Revenue Code of 1986 and exempt from tax under section 501(a) of such Code)
Nonprofits having a 501(c)(3) status with the IRS
Public and State controlled institutions of higher education

Eligible applicants are limited to nonprofit organizations. These organizations include qualifying labor unions, community-based and faith-based organizations, and employer associations (may not be an agency of a state or local government); Institutions of higher education that are supported by a state or local government; and Indian tribes, tribal organizations, Indian-controlled organizations serving Indians, Alaska Native entities, and Native Hawaiian organizations.

Sub-awarding of the grant duties is not allowed. Contracting of services must include a description of the duties of each contractor and explain why the contractor is necessary, explaining how the contractor will support grant activities.

All members of a partnership or consortium of organizations an eligible organization as defined in this FOA and must conform to program requirements. One partner must be identified as the lead member and identify who in their organization is the Authorized Representative for communicating and submitting program reporting with OSHA and the Financial Certifying Representative for receiving, disbursing, and reporting of grant funds. Organizations may not receive funding from more than one award, so a partner identified in one application should not apply for a separate grant.

Ineligible applicants include Individuals, 501(c)(4) nonprofit organizations, and Susan Harwood grantees with a time extension of more than 90 days to their FY 2016 grant performance period.

The grantee may be a faith-based organization or work with a partner with religious institutions; however, "direct" federal assistance provided under grants with the U.S. DOL must not be used for religious instruction, worship, prayer, proselytizing, or other inherently religious practices.

Applicants may receive only one Susan Harwood training grant in any fiscal year; therefore, should apply for only one grant award under this FOA.

Under this grant program, grantees may train only eligible trainees. Eligible trainees are workers and employers covered under the OSH Act of 1970, SEC. 4, codified at 29 U.S.C. 653 (Appendix F) including unemployed workers who are planning to enter/reenter the workforce in a position covered by the OSH Act. OSHA covers most private sector employers and workers. Workers at state and local government agencies are not covered by OSHA, but have OSH Act protections if they work in a state operating an OSHA-approved State Plan occupational safety and health program. Information about states with an OSHA-approved State Plan occupational safety and health programs may be found at https://www.osha.gov/dcsp/osp/index.html.

While the activities described below may be part of an organization's regular programs, the costs of these activities may not be paid with grant funds, whether the funds are from non-federal matching resources or from the federally funded portion of the grant. Under the terms of the grant agreement, grant funds MAY NOT be used for:

- Any activity that is inconsistent with the goals and objectives of the OSH Act of 1970;
- Activities for the benefit of state and local government employees unless they have occupational safety and health responsibilities; e.g. occupational safety and health trainer; safety and health program management; on a safety and health committee; responsible for abatement of unsafe and unhealthful working conditions;
- Program activities predominately involving self-employed workers or workplaces that are largely precluded from enforcement action by OSHA under section 4(b)(1) of the Act, codified at 29 U.S.C. 653(b)(1);
- Training on topics that do not cover the recognition and prevention of unsafe or unhealthy working conditions; e.g. training on workers' compensation, first aid, publication of materials prejudicial to labor or management; etc.
- Assisting workers in arbitration cases or other actions against employers, or assisting workers and/or employers in the prosecution of claims against federal, state or local governments;
- Duplicating services offered by OSHA, a state under an OSHA-approved State Plan, or consultation programs provided by state designated agencies under section 21(d) of the OSH Act, codified at 29 U.S.C. 670(d)(1);
- Conducting any of the OSHA Outreach Training Program classes;
- Conducting courses that are presented by the OSHA Training Institute or the OSHA Training Institute Education Centers;
- Providing staff development training to grantee employees or contractors unless it is expressly approved by OSHA;
- Conducting or providing training through any pre-existing, proprietary, or industry training or certification programs;
- Providing any type of certification program;
- Generating membership in the grantee and/or partner's organization including activities to acquaint nonmembers with the benefits of membership, inclusion of membership appeals in materials produced with grant funds, and membership drives;
- Reimbursing the cost of lost-time wages paid to trainees while attending grantfunded training;
- Providing any compensation or stipends to trainees prior to, during, or after attending grant-funded training for any grant-related activities;
- Providing food and beverages;
- Duplicating services of other federal and/or state agencies;
- Proposing training required by other federal and/or state agencies; or
- Reimbursing pre-award costs.

View this grant opportunity: https://www.grants.gov/web/grants/search-grants.html?keywords=shtg-fy-17-01

Applicants must submit a viable application at Grants.gov no later than 11:59 p.m., ET, on Monday, August 28, 2017.

If applying online poses a hardship, applicants must contact the OSHA Directorate of Training and Education (DTE) office at least three weeks prior to the application closing date. An OSHA representative will advise the applicant on how to submit an application online prior to the closing date.

Applicants must have a DUNS number and be registered with Grants.gov and the System for Award Management (SAM).
- Applicants must register with Grants.gov at https://www.Grants.Gov/web/grants/applicants/organization-registration.html
-SAM registration and updates may be made at https://www.sam.gov/.

Before starting your grant application, please review the funding source's website listed below for updates/changes/addendums/conferences/LOIs.
Susan Harwood Program Coordinator
U.S. Department of Labor, OSHA
Directorate of Training and Education
2020 S. Arlington Heights Road
Arlington Heights, IL 60005-4102

HarwoodGrants@dol.gov
847-759-7926 (any weekday, except a federal holiday, between 9:00 a.m. to 5:00 p.m. Eastern Daylight Time. This phone number is not toll-free.)

Grants.gov questions may be direct to their Support Center by email at Support@grants.gov, or by telephone at 1-800-518-4726.

17.502

SHTG-FY-17-01

USA: Alabama; Alaska; Arizona; Arkansas; California; Colorado; Connecticut; Delaware; Florida; Georgia; Hawaii; Idaho; Illinois; Indiana; Iowa; Kansas; Kentucky; Louisiana; Maine; Maryland; Massachusetts; Michigan; Minnesota; Mississippi; Missouri; Montana; Nebraska; Nevada; New Hampshire; New Jersey; New Mexico; New York City; New York; North Carolina; North Dakota; Ohio; Oklahoma; Oregon; Pennsylvania; Rhode Island; South Carolina; South Dakota; Tennessee; Texas; Utah; Vermont; Virginia; Washington, DC; Washington; West Virginia; Wisconsin; Wyoming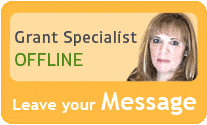 Our team of researchers and grant specialists review hundreds of funding resources daily to make sure GrantWatch.com provides members with the most up-to-date grants.
We have grants for: