Delta Dental of Oklahoma Oral Health Foundation (DDOK-OHF) Grant
Grants to Oklahoma Nonprofits, Schools, and Agencies to
Promote Oral Health and Advance Dental Education
Agency Type:
Foundation / Corporation

Delta Dental of Oklahoma Oral Health Foundation (DDOK-OHF)

08/31/17
Grants to Oklahoma nonprofits, educational institutions, and government agencies for programs and services that promote oral health and/or advance dental education. Grants are awarded to organizations that make dental care accessible or to advance dental education or research.

Priority status is given to programs that provide free dental care services/education to vulnerable or underserved populations and that utilize volunteer dental professionals.

Funding Criteria - Dental Health and Education Related Programs Funded:

1. Benevolent Dentistry/Access to Care – Clinics, programs, projects, and events that provide dental care and education to those unable to access the care they need due to financial, physical, or geographical barriers.

2. Public Education – Programs that educate children and adults in dental self-care to improve oral health and establish life-long habits.

3. Professional Education – Programs that prepare the next generation of dental professionals, address dental professional shortage areas, and advance dentistry.

4. Oral Health Related Research

5. Support Programs – Initiatives that advance or support our core objectives.

Please Note:

Although priority is given to free clinics, on occasion the Foundation may choose to fund nonprofit, low- cost clinics which provide services to low-income, at-risk, uninsured/underinsured populations at fees which average 20% or more below Delta Dental PPO reimbursement rates. Salary or compensation must be itemized in the grant application.

Eligibility Requirements:

- The organization seeking the grant must be a 501(c)(3) nonprofit organization with public charity (not private foundation) status, an educational institution, or a government agency.
- The Foundation does not award grants to individuals.
- The program, project or initiative being funded must be dental health or education related.
- The program cannot discriminate on the basis of race, ethnicity, national origin, or religion.
- The program must serve Oklahomans.

As a general rule, grant funds should not be used to compensate dental professionals for their time or services. Exceptions may be made under certain circumstances but must be expressly reviewed and permitted by Foundation Board decision.

Examples of possible exceptions and their limitations include:

- Employment of a dental director or coordinator by a free clinic to manage the operations and volunteer efforts in addition to providing dental care (if dental professional). Position must be deemed as necessary for the efficient operation of the program. Salary/compensation must be reasonable and included in the organization's grant application.
- Employment of dental assistants or hygienists by a free clinic to provide support for volunteer dentists. Positions must be deemed as necessary for the efficient operation of the program. Salary/compensation must be reasonable and included in the organization's grant application.
- Employment of dental professionals by the MobileSmiles Dental Care Program to allow the unit to be utilized during at times and in regions where volunteer dental professionals are not available.
- Reimbursement for services of dental professionals/specialists and facilities to provide dental care that cannot be accomplished by the clinic/mobile unit but is critical to the health and well being of the patient. This is an option of last resort. All efforts should be made to secure donated services and facilities first. Reimbursement not to exceed Delta Dental PPO rates. Provider/volunteer conflicts of interest must be avoided. Specific approval by Foundation required on a case-by-case basis unless otherwise stated.

Equipment Purchases:

Due to the tendency of free clinic operatories to be used only a few hours each month, the Foundation places a low priority on the funding of new operatories and would only consider funding a new operatory under extraordinary circumstances.

Occasionally, grant funds will be awarded for equipment purchases for existing clinics. The grantee organization must exhibit due diligence in the purchase of the equipment by securing two competitive bids for single items valued in excess of $5,000 and including those bids with the grant application.

A note about Federally Qualified Health Centers (FQHCs):

The Foundation does not provide funding for the building, expansion, or operation of dental clinics administered by Federally Qualified Health Centers (FQHCs). The Foundation will consider the following requests from FQHCs:

- "Charitable Care Funds" which cover or subsidize treatment for qualifying patients
- Funds to cover supplies required to provide free dental care and/or oral health educational outreach programs for qualified uninsured low-income or indigent populations.

The grant application should include measurable goals and a method for measuring success.

Click on the links in the Supporting Documents section below to download the Guidelines and Priorities document, Application Tutorial, and a Sample Grant Agreement.

All grant requests must be submitted using the online grant management program.

Time Table:

August 31, 2017: Deadline to complete 2018 grant applications
Week of December 4, 2017: Grant decision letters will be mailed
January – December 2018: Funds will be disbursed as scheduled

Before starting your grant application, please review the funding source's website listed below for updates/changes/addendums/conferences/LOIs.
Click here to apply online: https://www.grantinterface.com/Common/LogOn.aspx?urlkey=deltadentalok

If you have any questions regarding these funding guidelines and how they apply to your grant, please contact:

Terrisa Singleton, Foundation Director
Phone: 405-607-4772
Email: tsingleton@DeltaDentalOK.org

Brandon Oshel, Programs Coordinator
Phone: 405-607-4771
Email: boshel@DeltaDentalOK.org

General:

Toll Free: 800-522-0188, Ext. 771
Fax: 405-607-4768
Email: Foundation@DeltaDentalOK.org

Delta Dental of Oklahoma Oral Health Foundation
16 N.W. 63rd Street
Oklahoma City, OK 73116

USA: Oklahoma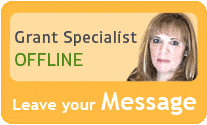 Our team of researchers and grant specialists review hundreds of funding resources daily to make sure GrantWatch.com provides members with the most up-to-date grants.
We have grants for: