2017 National Maritime Heritage Grant (NMHG)
Grants to USA Nonprofits, Agencies, and IHEs for
Maritime Heritage Preservation and Interpretation

Department of the Interior - National Park Service (NPS)

08/04/17
Grants to USA nonprofit organizations, government agencies, and IHEs for the preservation and interpretation of maritime heritage. Applicants must consult with the appropriate officer in developing an application. This program supports projects with the potential to impact a broad audience and foster public appreciation and awareness of the country's maritime heritage.

The Grants Program funds maritime heritage Education Projects and Preservation Projects designed to reach a broad audience and enhance public awareness and appreciation for the maritime heritage of the United States. Historic maritime resources include: Historic Maritime Properties, Maritime Heritage Collections, Traditional Maritime Skills, and Maritime History Topics and are defined below.

Approved Project Categories:

Based on the provisions of the Act, seven (7) general categories of grant-supported activities have been developed each for Education Projects and four (4) for Preservation Projects. Each category describes a basic set of activities associated with particular types of historic maritime resources that may be supported by the Grants Program. These project categories serve as the basic criteria for identifying the types of projects which are eligible for funding considerations and for which proposals may be submitted. Applicants may choose only one category, and projects should conform to these basic criteria.

Note: Documentation of historic maritime resources, up to and including nominations for the National Register of Historic Places (NRHP) or National Historic Landmark (NHL) program, is considered a preservation activity. Projects designed to document a historic maritime resource must meet the minimum Preservation project funding threshold.

Education: Education Projects should focus on providing information about the maritime heritage of the United States. Activities address curation, instruction, and interpretation of maritime heritage collections, traditional maritime skills, historic maritime properties, and maritime history topics. Education Project categories include:

(1) Maritime Heritage Collections Activities focus on exhibit services, curatorial services, information management services, or any other activities which serve to enhance public access, use, and appreciation for Maritime Heritage Collections. Collections may include items such as maritime art, manuscripts, photographs or any other media which is pertinent to the understanding of the maritime heritage of the United States. (NOTE: Acquisition or purchase of collection items is not supported by the Grants Program.)

(2)Maritime Heritage Area Programs Projects should focus on introducing the public to, and promoting awareness of, groups of historic maritime properties which are linked together through common historic, geographical, and cultural themes. Activities focus especially on planning, developing, and interpreting maritime heritage trails, corridors, and areas. (NOTE: Preservation treatments of historic maritime properties are not included under this project category.)

(3) Maritime Field Programs Informal, hands-on participation rather than formal training is used as the means to introduce the non-professional maritime enthusiast to various aspects of maritime history, technology, and culture. Activities may include, but are not limited to, waterborne-experience programs in historic vessels and field schools designed to introduce the novice to maritime archaeological resources.

(4) Maritime History Programs Includes activities necessary to establish and carry out any sort of program or activity which will facilitate an exchange of ideas and information and enhance participants' understanding and appreciation of various maritime history topics.

(5) Preservation of Maritime Skills Activities address programs involving serious formalized instruction or apprenticeships that teach, in order to preserve, the traditional skills, techniques, and methodologies of maritime occupations, crafts, or art forms such as boatbuilding, sail training, woodcarving, etc.

(6) Maritime Resource Replicas Covers activities associated with the reconstruction or reproduction of historic maritime resources to be used for educational purposes upon completion. Educational activities utilizing replicas should only be considered if the resource to be produced no longer exists or would be damaged or consumed through direct use.

(7) Facilities Improvements Allows for minor physical improvements which will enhance public access, use and appreciation of existing educational facilities and exhibit spaces of maritime museums, historical societies, or other maritime heritage organizations. (NOTE: This category is for non-historic buildings. If your facility is located in a historic building, please choose a category from one of the Preservation Project Categories below and include the predevelopment requirements specified under the Grants Program Requirements and Conditions section of this manual.)

Preservation: Preservation Projects encompass all facets of preservation planning and treatment for historic maritime properties (which include archeological sites). Preservation Project categories are keyed to the Secretary of the Interior's Standards for the Preservation of Historic Properties, and include:

(1) Preservation Activities include measures designed to sustain the historic form and original fabric of a historic maritime property. Focus is on the regular maintenance and repair of the property rather than extensive replacement or new construction of materials and features. Projects may also include preliminary treatments necessary to protect and stabilize a property against immediate peril or decay. Preservation may also involve, but are not limited to, the following activities:

-Acquisition Includes activities associated with acquiring ownership of, or responsibility for, historic maritime properties for the purposes of preservation. Such activities may include completing required application packages, organizing and funding the relocation of a historic vessel, or acquiring fee title to a historic maritime property.

-Planning Includes those activities associated with identification, inventory, and evaluation of maritime resources, as well as those activities necessary to establish maritime preservation management plans, programs and policies which address guidelines and procedures for immediate and long-term treatment, use, and maintenance of historic maritime properties.

-Documentation Activities involve researching and recording all available information about a historic maritime property's history, significance, design, construction, or present condition, including the survey and recording of underwater sites and other maritime archeological sites. This includes nominations to the NRHP and NHL.

(2) Rehabilitation Activities include measures designed to return a historic maritime property to a useful state through repair or alteration while still preserving those portions or features of the property which convey its historical, cultural, technological, or architectural value.
Maritime Heritage Grants Manual

(3) Restoration Activities include measures designed to depict a historic maritime property as it appeared at a particular period of time by removing features from other periods of its history and reconstructing missing features from the restoration period.

(4) Reconstruction Activities include measures designed to depict a historic maritime property by means of new construction. Reconstructions must be used for educational purposes upon completion and may only be considered for funding if the resource no longer exists and a reconstruction is vital to the interpretation of the vanished resource type. Reconstructions will only be eligible for grant assistance when the maritime property to be reconstructed is well-documented.

$2,535,826

Expected Number of Awards: 30

Education projects can request $15,000 - $50,000 and preservation projects can request $50,000 - $200,000.

City or township governments
County governments
Native American tribal governments (Federally recognized)
Nonprofits having a 501(c)(3) status with the IRS, other than institutions of higher education
Nonprofits that do not have a 501(c)(3) status with the IRS, other than institutions of higher education
Private institutions of higher education
Public and State controlled institutions of higher education
State governments

To be eligible for a grant, the applicant must:
-Be a unit of state, federally recognized tribal, or local government or a private nonprofit organization
-Demonstrate that the project has the potential for reaching a broad audience

Eligible applicants will be considered for, but are not guaranteed funding.

Federal Applicants:

Federal agencies may not apply directly for assistance. However, projects involving federally owned historic maritime resources are eligible for funding.

Proposals relating to federally owned or managed historic maritime resources should be submitted by a nonfederal organization working under a legal written agreement (such as a cooperative agreement, memorandum of agreement, or memorandum of understanding) with a Federal agency to carry out the objectives of the project. Any grants awarded will be made to the nonfederal applicant, not the Federal agency owning or managing Federal historic maritime resources. As well, nonfederal organizations applying for funds to support activities relating to federally owned maritime resources must match the requested grant amount on a 1-to-1 basis with nonfederal contributions from nonfederal sources.

What is Not Eligible:

In general, the Grants Program does not fund projects which will train the individual maritime heritage professional to do his or her job better or assist in career recognition or promotion. This includes activities such as developing training or continuing education courses for the maritime heritage education or preservation professional, personal research, or research resulting in highly specialized reports or publications with narrow audience appeal and little potential for public use or applications. Although such activities improve the skills of the education and preservation professional and ultimately may benefit the public, the grants are to support projects which will directly touch a broader audience and enhance public awareness and appreciation for the maritime heritage of the United States.

Any eligible organization seeking Grants Program assistance must work with their SHPO.

Funding for Maritime Heritage Grants is competitive and requires a 1-to-1 match with non-Federal assets from non-Federal sources.

Applicants must submit their complete application packages through the Grants.gov website. It will take up to two weeks for your account to be processed before you can submit your application. Do not wait until the last minute to register with Grants.gov and the system for award management (SAM); application extensions will not be granted for incomplete grants.gov or SAM registration.

Proposals for grants will be accepted from May 22 until August 4, 2017.

PLEASE NOTE:

Compliance with Section 106 of the National Historic Preservation Act (NHPA) for maritime grants is governed by a Programmatic Agreement among the NPS, the Advisory Council on Historic Preservation (ACHP), and the National Council of State Historic Preservation Officers (NCSHPO).

It is essential that you consult with your State Historic Preservation Officer (SHPO)/Tribal Historic Preservation Officer (THPO) early in the application process to determine whether it will be necessary to initiate Section 106 Compliance before submitting the application package. SHPOs/THPOs will begin offering guidance on May 22.

Although most projects requiring review under Section 106 will be preservation proposals, all applicants must consult with the SHPO about whether it will be necessary. For more information about Section 106, refer to the information under Grant requirements below, and pages 11-12 of the Proposal Guidelines and Grants Manual. The NPS and SHPOs/THPOs will assist applicants with Section 106 requirements if applicable.

For projects in Hawaii, please also contact the Office of Hawaiian Affairs for a list of Native Hawaiian Organizations that may need to be notified of projects that could affect historic properties.

View this opportunity on Grants.gov:
https://www.grants.gov/web/grants/search-grants.html?keywords=P17AS00241

Before starting your grant application, please review the funding source's website listed below for updates/changes/addendums/conferences/LOIs.
Organizations not yet registered or familiar with grants.gov must first go to the following website and follow the instructions to register:
http://www.grants.gov/web/grants/applicants/apply-for-grants.html

State Historic Preservation Officer (SHPO) directory:
http://www.ncshpo.org/shpodirectory.shtml

Tribal Historic Preservation Officer (THPO) directory:
http://www.nathpo.org/map.html

Kelly Spradley-Kurowski, Manager, National Maritime Heritage Grants
202 354 2266 / 202-354-2258
maritime_grants@nps.gov

15.925

P17AS00241

USA: Alabama; Alaska; Arizona; Arkansas; California; Colorado; Connecticut; Delaware; Florida; Georgia; Hawaii; Idaho; Illinois; Indiana; Iowa; Kansas; Kentucky; Louisiana; Maine; Maryland; Massachusetts; Michigan; Minnesota; Mississippi; Missouri; Montana; Nebraska; Nevada; New Hampshire; New Jersey; New Mexico; New York City; New York; North Carolina; North Dakota; Ohio; Oklahoma; Oregon; Pennsylvania; Rhode Island; South Carolina; South Dakota; Tennessee; Texas; Utah; Vermont; Virginia; Washington, DC; Washington; West Virginia; Wisconsin; Wyoming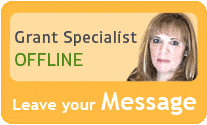 Our team of researchers and grant specialists review hundreds of funding resources daily to make sure GrantWatch.com provides members with the most up-to-date grants.
We have grants for: