Lyle Spencer Research Awards (LSRA)
Grants to USA, Canada, and International
Researchers for Educational Research Projects
Agency Type:
Foundation / Corporation

Spencer Foundation

09/12/17

10/12/17
Grants to USA, Canada, and International individual investigators for high-quality, innovative research on educational practice. Eligible projects are those that demonstrate the potential to contribute to improvements in educational practice. Funding may be for research projects that span the life course (i.e., from early childhood to adult learning) as well as those that focus on contexts outside of school.

Funding is intended to support intellectually ambitious, large-scale education research projects with budgets between $100,000 and $1,000,000. This program encourages proposals initiated by scholars across a variety of disciplines and fields in an effort to create much-needed space for creative and ambitious research projects that promise to advance the understanding of educational practice and its improvement.

A significant share of successful proposals will fall into one of three broad categories:

- Studies that focus more or less directly on teaching and learning processes themselves, at the classroom level (or in instructional settings outside classrooms).

- Studies that pay attention to the larger policy and institutional environments within which educational transactions take place. Key to this interest area is attention to the conceptual and empirical links between elements of the infrastructure and the actual character of educational practice. Studies that aim at better understanding how different ways of defining, measuring, and rewarding teacher performance affect teachers' professional goals, time use, and understanding of success would fall into this category.

- Studies that help develop research tools that can support advancing the kinds of research the Foundation has identified. This includes the development of improved measurement tools, stronger theoretical frameworks and analytical methods, and the development of new databases and the archiving of data bases the Foundation has. Although none of these activities will make educational practice better today, the Foundation still regards advances on these fronts as essential to the lasting improvement in education that the Foundation seeks.

Up to 10 grants per year are expected to be awarded.

$100,000 - $1,000,000

The Foundation leaves the duration of the project up to the PI/research team to determine, with the expectation that it will be appropriate for the work being proposed. (Historically, projects have typically ranged from one year to five years.)


- Principal Investigators (PIs) and Co-PIs applying for a Lyle Spencer Research Award must have an earned doctorate in an academic discipline or professional field, or appropriate experience in an education research-related profession.

- The PI must be affiliated with a college, university, school district, non-profit research facility, or non-profit cultural institution that is willing to serve as the administering organization if the grant is awarded. The Spencer Foundation does not award grants directly to individuals.

- Proposals are accepted from the U.S. and internationally, however all proposals must be submitted in English and budgets must be proposed in U.S. Dollars.

Restrictions

- Lyle Spencer Research Award budgets are limited to $1,000,000, including indirect costs.

- Budgets may include indirect costs equaling 15% of the direct costs of the proposed project.

- PIs and Co-PIs may only hold one active research grant from the Spencer Foundation at a time. Simultaneous submissions to the Foundation from PIs and Co-PIs are discouraged due to this policy. (This restriction does not apply to the administering organization; organizations may submit as many proposals as they like as long as they are for different projects and have different research teams.)

Given the Foundation's focus on research, there are some types of projects that typically do not receive funding. These include:

- Requests for time to write a book in which the bulk of the research has been completed;
- Curriculum development projects in which conducting research is not the primary aim; and
- Evaluation projects in which the primary goal is to determine whether or not a given program achieved its desired outcomes, rather than to contribute to understanding broader theoretical or empirical questions, such as the mechanisms and conditions that may have enabled (or hindered) the program's success.

Prior to the Letter of Intent (LOI) deadline on October 12, the Foundation will also be hosting an informational webinar on Tuesday, September 12th at 11:00am CDT. Once you fill out the registration form (see link in Contact Information section below), you will be emailed instructions for joining the session prior to the event date.

The review process for the Lyle Spencer Research Awards begins with a Letter of Intent (LOI) application, which are accepted once a year. The next deadline for LOIs is at 4pm CDT, October 12, 2017. Applicants can expect a decision on their LOI by the end of December 2017.

A subset of LOIs will be invited to submit an essay and full proposal in late February 2018. Once received, the review process for the essay and full proposal will take 7 months with final funding decisions expected by October 2018.

Additional Information:

- Program Information: http://www.spencer.org/lyle-spencer-research-awards-program-statement
- Eligibility and Process: http://www.spencer.org/lyle-spencer-research-awards-guidelines
- LOI Guidelines: http://www.spencer.org/loi-detailed-guidelines
- FAQs: http://www.spencer.org/lyle-spencer-research-awards-frequently-asked-questions
- Supporting Materials: http://www.spencer.org/supporting-materials

Click on the link in the Supporting Documents section below to download the LOI Application Sample document.

Before starting your grant application, please review the funding source's website listed below for updates/changes/addendums/conferences/LOIs.
To attend the webinar, please click here and fill out the registration form: https://spencer.smartsimple.us/ex/ex_Evtpage.jsp?token=HQsIRh8GZVhaQxZeXxJSSldWYA%3D%3D&parentids=2314926

Click here to apply online: https://spencer.smartsimple.us/s_Login.jsp

Program Contact:
Annie Brinkman
abrinkman@spencer.org

USA: Alabama; Alaska; Arizona; Arkansas; California; Colorado; Connecticut; Delaware; Florida; Georgia; Hawaii; Idaho; Illinois; Indiana; Iowa; Kansas; Kentucky; Louisiana; Maine; Maryland; Massachusetts; Michigan; Minnesota; Mississippi; Missouri; Montana; Nebraska; Nevada; New Hampshire; New Jersey; New Mexico; New York City; New York; North Carolina; North Dakota; Ohio; Oklahoma; Oregon; Pennsylvania; Rhode Island; South Carolina; South Dakota; Tennessee; Texas; Utah; Vermont; Virginia; Washington, DC; Washington; West Virginia; Wisconsin; Wyoming
USA Territories: American Samoa (USA) Guam (USA) Puerto Rico (USA) Virgin Islands (USA) Northern Mariana Islands (USA)
USA Compact Free Associations: The Federated States of Micronesia (USA) Marshall Islands (USA) Republic of Palau (USA)
Canada: Alberta British Columbia Manitoba New Brunswick Newfoundland and Labrador Northwest Territories Nova Scotia Nunavut Ontario Prince Edward Island Quebec Saskatchewan Yukon
Israel
International country outside of the USA, Israel and Canada.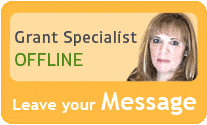 Our team of researchers and grant specialists review hundreds of funding resources daily to make sure GrantWatch.com provides members with the most up-to-date grants.
We have grants for: