The Opera Fund: Repertoire Development Grants
Grants to USA Opera or Musical Theater Companies
and Consortia for the Development of New Works
Agency Type:
Foundation / Corporation

OPERA America

09/15/17

10/06/17 11:59 PM EDT
Grants of up to $35,000 to USA professional opera and musical theater companies and up to $65,000 to consortia to support the development and production of new opera and music-theater works. Applicants must submit an Intent to Apply by September 15. This program offers both financial and technical support to enhance the quantity, quality, and creativity of new opera and music theater produced in North America.

The goals of the program are to:
-Enhance the vitality of opera and music-theater in North America through the creation and production of new works;
-Develop a deeper and broader appreciation on the part of the general public for opera and music-theater companies;
-Encourage the creation of works that resonate with contemporary issues; and
-Encourage creative artists who will write and interpret new works.

The Opera Fund supports experimental forms of work and methods of producing new pieces in traditional and alternative performance venues. The Opera Fund encourages diversity (ethnic, cultural, gender) in all dimensions of a project, from creative and performing artists to audiences.

OPERA America encourages consortia to help leverage resources, increase the time available to observe and adjust a piece, and build awareness of new works among a broader audience. A consortium is defined by OPERA America as a partnership between producing organizations that leverages a broader range of expertise and resources on behalf of a project and guarantees subsequent performances of the work beyond its initial production run. Consortium projects in which creative artists demonstrate readiness to refine the work during the life of the consortium will be given a higher priority for support.

Repertoire Development grants allow the creators and/or producers to assess and refine a work-in-progress. The primary intent of these grants is to provide financial assistance for the development of the work and the creative process, although some proposed projects may also serve an audience development purpose. The grant may be used to offset fees to creative artists, such as dramaturgs, recording expenditures for evaluation and archival purposes, or other costs associated with the development of a new opera or music-theater work, including but not limited to:

-Lab performances
-Workshops
-Readings
-Revisions

Only coach-class airfare will be covered by grants for applications requesting air transportation.

-Up to $65,000 for consortium support
-Up to $35,000 for sole applicant support

The size of an individual grant varies according to the project's total costs as defined in
the preliminary budget, the number of members in the consortium (if applicable) and the amount of funds available at the time of adjudication. It is OPERA America's intent to grant awards large enough to contribute substantially to the cost of a project.

Projects may not commence before January 2018.

Eligibility:

-The lead applicant must be a Professional Company Member of OPERA America based in the United States. Canadian PCMs and International and Associate members of OPERA America may participate as consortium members but are not eligible to submit applications directly.

-The majority of partner organizations must be based in the United States.

-Applications will be advanced for consideration only if applicant companies are current in membership dues, the submission of required surveys (including the Professional Opera Survey) and/or the submission of reports from prior grants.

-The lead applicant must be actively involved with the project and serve as its fiscal agent. The company must apply for grants from The Opera Fund, disburse all funds received and provide all required financial and narrative documentation.

-Applicants must have OPERA America's logo, including a hyperlink to the OPERA America website, in a prominent location on their websites.

-The composer and/or librettist must be citizens or permanent residents of the United States.

-Projects may receive no more than two development grants over the lifetime of the work. A second application for a development grant may not be submitted until the first grant has largely been completed.

-Development grants may be used to revise a work following its premiere. This may include a work that received its premiere prior to the establishment of The Opera Fund. The composer and/or librettist must be involved in the project to be eligible for a development grant following a premiere.

The program does not fund:
-Institutional overhead expenses;
-Direct production expenses;
-Costs for activities that have already begun, that have been incurred or that have been completed at the time the application is reviewed;
-Fee or salary support for employees of the applying company or members of the participating companies' boards of directors, except in cases where an employee
or board member is a composer or librettist of the new work;
-Ticket subsidies;
-Costs associated with marketing, educational materials or audience development activities; or
-Set, costume or properties construction or rental expenses.

Grants cover up to 50 percent of eligible expenses since a contribution from the company demonstrates its commitment to the activity. Eligible costs include actual cash expenditures and in-kind contributions.

In-kind contributions are verifiable services and materials donated by individuals or organizations other than the applicant and their consortium partners. A reasonable amount of the budget may be attributed to in-kind revenue and expense; in cases where more than 25 percent of the total budget is in-kind, additional documentation may be requested.

Applicants will be advised of the suitability of the project for support and counseled on the eligibility of proposed expenses in time for the final application to be developed. No final applications will be accepted unless an Intent to Apply form has been submitted on or before the deadline of September 15, 2017.

Submit a complete, final application, including all supplementary materials, by October 6, 2017. Applications that are incomplete, late or sent via fax, mail or e-mail will not be accepted.

Timeline:
-Application available online: July 14, 2017
-Intent to apply deadline: September 15, 2017, at 11:59 PM EDT
-Application deadline: October 6, 2017, at 11:59 PM EDT
-Applications adjudicated: November 2017
-Grantees notified: December 2017

Before starting your grant application, please review the funding source's website listed below for updates/changes/addendums/conferences/LOIs.
Apply Online:
http://www.operaamerica.org/content/about/GrantsDashboard.aspx

Claire Gohorel, Grantmaking Manager
646.699.5236
CGohorel@operaamerica.org

OPERA America
330 Seventh Avenue
New York, NY 10001

Grants@operaamerica.org

USA: Alabama; Alaska; Arizona; Arkansas; California; Colorado; Connecticut; Delaware; Florida; Georgia; Hawaii; Idaho; Illinois; Indiana; Iowa; Kansas; Kentucky; Louisiana; Maine; Maryland; Massachusetts; Michigan; Minnesota; Mississippi; Missouri; Montana; Nebraska; Nevada; New Hampshire; New Jersey; New Mexico; New York City; New York; North Carolina; North Dakota; Ohio; Oklahoma; Oregon; Pennsylvania; Rhode Island; South Carolina; South Dakota; Tennessee; Texas; Utah; Vermont; Virginia; Washington, DC; Washington; West Virginia; Wisconsin; Wyoming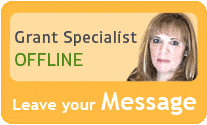 Our team of researchers and grant specialists review hundreds of funding resources daily to make sure GrantWatch.com provides members with the most up-to-date grants.
We have grants for: