Maynard Cultural Council Grants
Grants to Maynard, Massachusetts Nonprofits
and Individuals for Arts and Humanities Projects

Massachusetts Cultural Council - Maynard Cultural Council

10/17/16 11:59 PM ET

Request a Grant Writer
Grants to Massachusetts nonprofits, artists, community organizations and public entities in Maynard. Funding is intended for arts, cultural, and interpretive science projects that bring new ideas and interactive programs to local audiences. Artists are encouraged, but not required, to propose projects that address the current theme of water.

The Council may approve grants for projects, operating support, ticket subsidy programs for school groups, artist residencies, fellowships or other activities, based on local priorities and needs.

MCC defines the arts, humanities, and interpretive sciences as follows:

1) Arts refer to the creation of work in the crafts and performing, visual, media, folk, design, literary, and interdisciplinary arts. In addition, they also include the presentation and preservation of, and education about works in these disciplines.

2) Humanities are types of learning that deal with human values and aspirations, human thought and culture, language, and creativity. Examples include, but are not limited to, history, social studies, philosophy, criticism, and literature.

3) Interpretive sciences are types of learning that deal with nature, science, and technology in ways that explain how they relate to people's lives. Some organizations that conduct this type of activity include aquariums, botanical gardens, nature centers, natural history museums, planetariums, and science centers.

LCCs may accept and review capital expenditure requests under the following circumstances:

1) Grants should be for a one-time or special need and should be clearly justified by some longer-term public benefit.

2) Applicants must demonstrate a 2:1 match (the LCC can only fund one-third of the total cost). The match may be comprised of any combination of cash and/or donated goods or services. The match must be documented on the application budget.

3) Requests for capital expenditures must be accompanied by responses to a list of supplemental questions.

4) Capital expenditures for schools, libraries, local cultural councils, municipal agencies, and religious organizations are ineligible.

$4,700

The 2017 grant application period is September 1, 2016, through October 17, 2016.

Preference is given to applicants who live or work in Maynard, and who offer programs and presentations that specifically benefit a wide range of audiences in the Maynard community.

Applications for programs that are normally funded by the town budget will not be considered. An applicant who is funded three successive years will have lower priority in the fourth year.

Applications without a secured venue will not be considered. The qualifications of the individuals/organizations involved and the population segments served will be reviewed.

Applicants must reside or be located in Massachusetts. The applicant, or person leading the project/program, should have been engaged in the kind of activity for which funds are requested for at least one year. The Council may accept applications from anyone included in the list below.

1) Individuals - Individual applicants must show that the public benefit results from the project for which they are applying. A public presentation of an individual's work may provide the needed public benefit. Individual members of local councils may apply for funding from a local council, but must observe all conflict of interest laws and regulations in the granting process. Local councils may also establish their own guidelines regarding applications from council members as long as these are consistent with the state's conflict of interest laws (see Appendix B in Guidelines).

2) Incorporated private non-profit organizations - Non-profit preschools, elementary schools, middle schools and high schools are subject to the same criteria and restrictions as public schools.

3) Unincorporated associations that can establish a non-profit objective - A group of individuals coming together with a common purpose (e.g., local community band, theater group) that do not have non-profit status.

4) Public schools, libraries, other municipal agencies and the local cultural council itself - Municipal agencies are eligible to apply for funding, but are subject to the No Substitution criteria (see Guidelines). Capital expenditure requests for public agencies are not eligible.

5) Religious organizations - Religious organizations or groups with a religious affiliation are eligible to apply for funding of cultural programming that is available to the general public. Religious schools are also eligible for LCC funding and are subject to the same criteria and restrictions as public schools. LCCs can only approve applications that are primarily cultural in their intent and do not have the effect of advancing religion. Capital expenditure requests for religious organizations are not eligible.

To prevent LCC funds from substituting for or replacing other public funding that the city or town should be responsible for, LCCs may not fund:
-Salaries or stipends for employees of the school system, library, parks department or municipality.
-Capital expenditures for schools, libraries, LCCs or other municipal agencies. A capital expenditure is defined as an item, or group of items, with a life expectancy of more than three years and a total cost of more than $500. Examples may include books, audio visual materials, equipment, uniforms, musical instruments, etc.

Some projects may require additional approvals. Please submit a plan for obtaining any applicable approvals to us via email upon completion of your grant application. Please note that award of a grant request presumes all necessary approvals have been obtained. All approvals are the responsibility of the applicant.

Before starting your grant application, please review the funding source's website listed below for updates/changes/addendums/conferences/LOIs.
To apply, go to https://mcc.smartsimple.com/s_Login.jsp

MaynardLCC@gmail.com

Maynard Cultural Council
c/o Town Hall
Maynard, MA 01754-2575

Maynard

USA: Massachusetts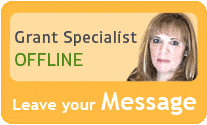 Our team of researchers and grant specialists review hundreds of funding resources daily to make sure GrantWatch.com provides members with the most up-to-date grants.
We have grants for: